Each year we publish our Annual Report & Review which takes an in-depth look at our company, our activities and our industry.
2019: Building strong foundations for future growth and expansion of .ie
Registration revenue increased by 8.7% to €3.61 million in 2019 and new .ie domain registrations of 50,167 were in line with the record-setting year of 2018, when 51,040 new .ie addresses were registered. We recorded an operating profit in 2019 of €84,796 and unrealised gains on our financial investments of €193,974. Members' Funds increased by almost 6% during the year.
Chair of the Board, Ms Louise English, reported that we continued to grow in 2019 and develop the .ie domain as the preferred online address for Irish people and businesses. Keeping the .ie namespace safe and secure for our internet users and for Irish business remains a critical priority for the Board.
In 2019, we launched a new Alternative Dispute Resolution Process. The multi-stakeholder Policy Advisory Committee (PAC) considered the topical issue of cybercrime/cybersecurity. The PAC reached initial consensus on a proactive policy response, to safeguard internet users from technical abuse and online illegality.
David Curtin, CEO, expressed his gratitude to the retiring Chairman and Company Secretary, Mr Jimmy Joyce for his professionalism, calmness under pressure and unrelenting focus on good corporate governance which has brought the company to its position of financial strength, technical resilience and corporate reputation.
David Curtin, Chief Executive
"In 2019, we set the foundations for customising a new, state-of-the-art registry management system for the .ie domain namespace, which will be delivered before the end of 2020. This development will ensure that our technical systems can support the long-term growth of .ie domains and allow our registrars and channel partners to drive their own growth and expansion throughout the coming years.
"We also continued to advocate for the digitalisation of SMEs through research and events like the SME Digital Health Index and .IE Digital Town. We believe that there is a need to provide supports and shoulder-to-shoulder assistance to SMEs so that they can leverage the benefits of a strong, modern digital presence using a uniquely Irish .ie web address."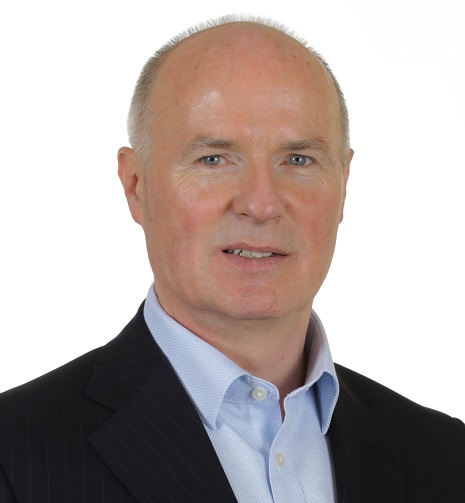 Annual Report 2019

Annual Report 2019 - Press Release
Get your .ie online address
Looking for a great domain name? See if it's available.