How personas lend a human touch to your website
Creating an accurate, insightful picture of the customers that are visiting your website doesn't need to be a costly, time-consuming or complicated process. You also don't need to rely on gathering (and trawling through) complex datasets.
To understand your customers on a deeper level, we take a look at how to develop website personas, which are fictional (or semi-fictional) characters that represent the several types of users (and potential customers) visiting and interacting with your website. These can lend a human touch to your website.
This guide is intended to help you get started researching and building effective website personas that can be easily updated and refined over time.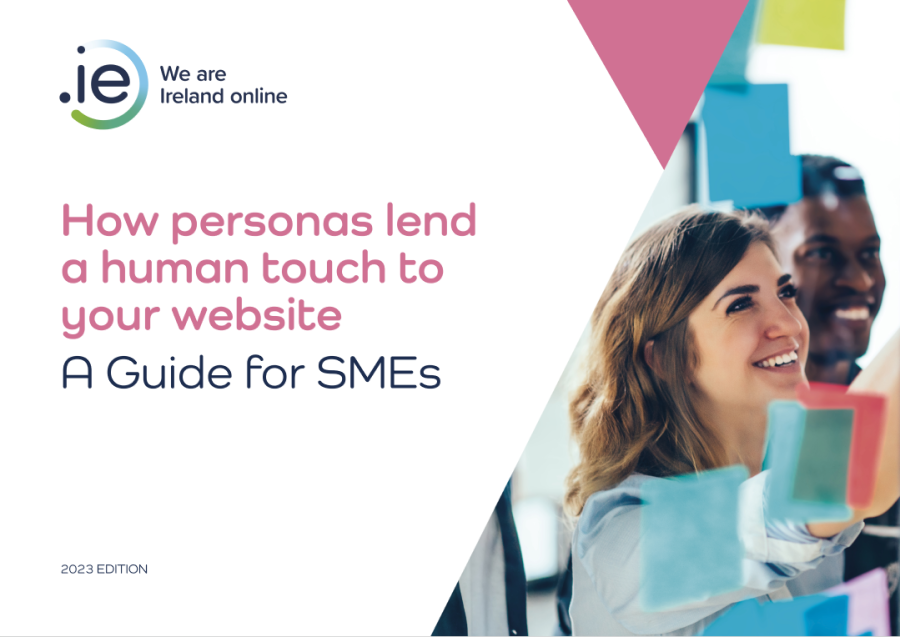 Build strong SEO into your website
You've painstakingly put together your content and gone through the process of building a website for your business. Now, the challenge is how do you ensure your website is seen and reaches your desired audience?
This is where search engine optimisation (SEO) comes into play. SEO can be defined as a set of practices that help your web page reach a higher or more prominent position in organic search results.
In short, the higher your site ranks in search results pages, the more visible your business is. The higher your visibility, the more visitor traffic (and transactions) you have the potential to generate.
This e-book outlines what makes for good SEO and the practices you can follow.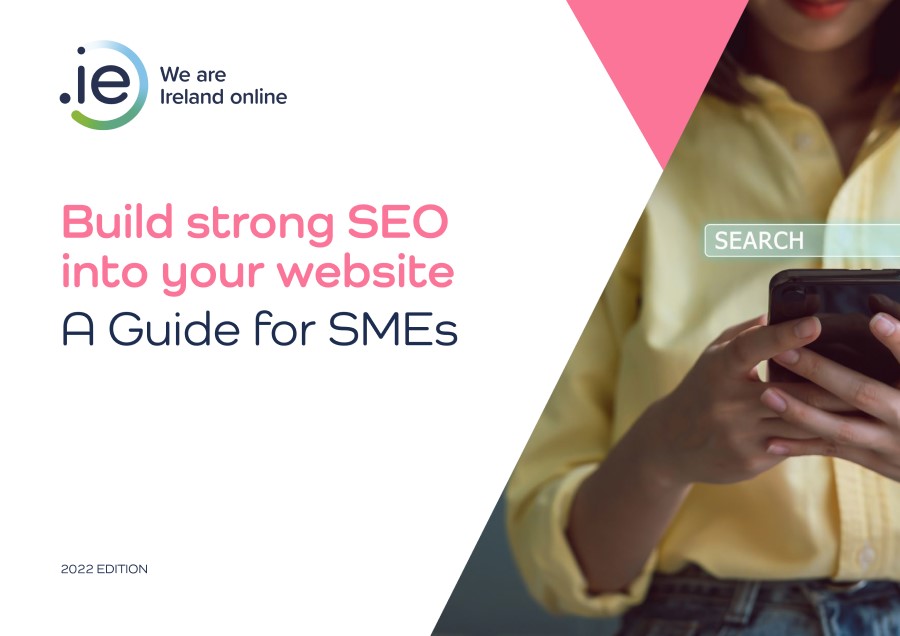 Cybersecurity
SMEs have always had to contend with fraudsters and thieves. Only now, in addition to separating you from your hard-earned cash, today's cybercriminal is after your personal data, passwords and more.
Unfortunately, cybercrime is here to stay. In fact, you might say that it's a booming industry that's expanding every year as we continue to shop and conduct our business online. Research by accounting firm Grant Thornton estimated the total losses of cybercrime to the Irish economy at €9.6 billion in 2020.
The purpose of this e-book is to help educate you on the basics of cybersecurity, as well as provide relatively simple – but effective – practices and tips for keeping your business safe from the most common cyberthreats you may encounter.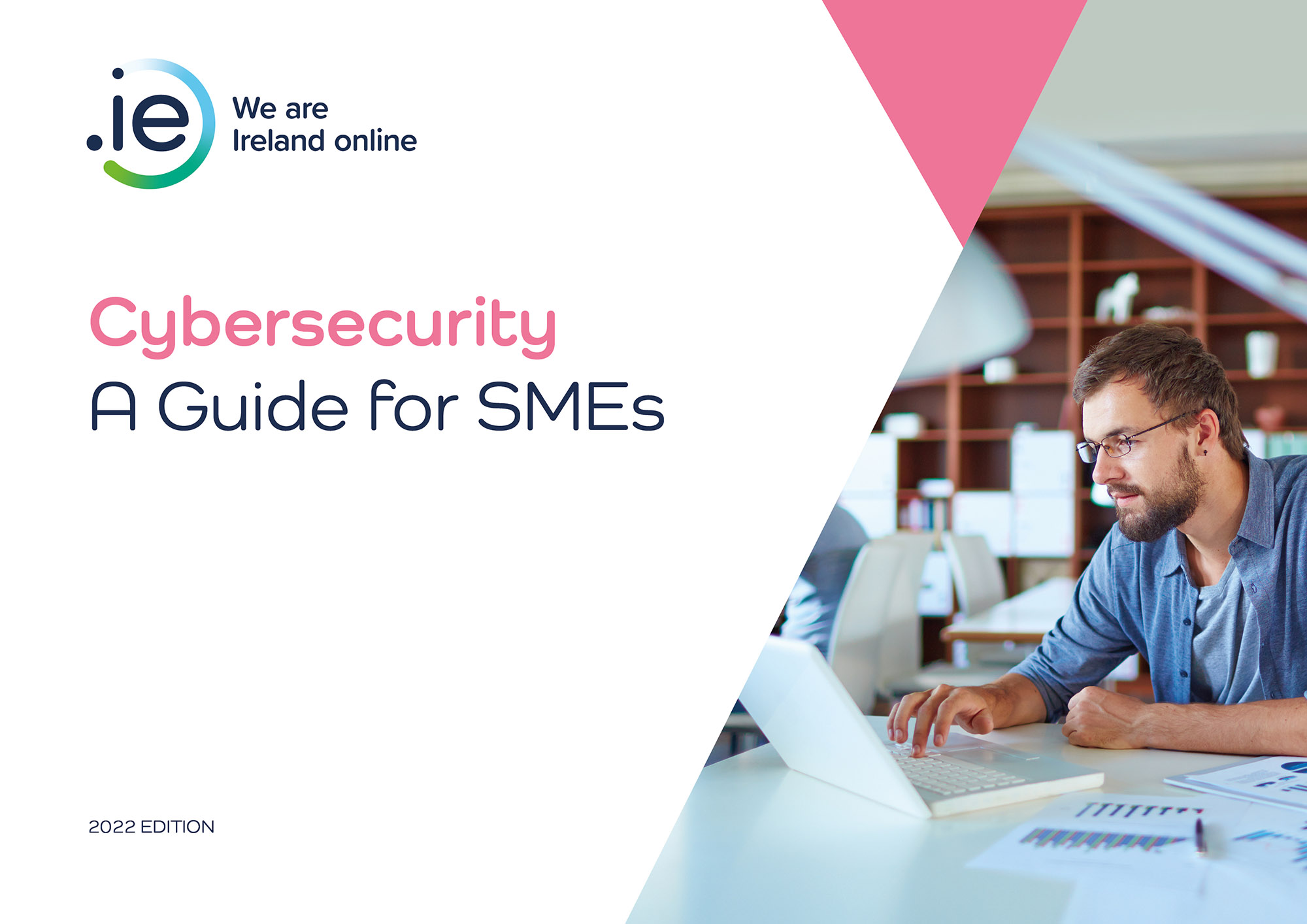 Build a low-maintenance website
It's crucial to have a functional, well-designed website for your business – it makes your business more visible and searchable for potential customers, and it can help you attract business, appear more reputable and clearly showcase your products and services.
As a small business owner, you're probably pressed for time and can't devote hours upon hours designing an elaborate site. The intention of this e-book is to show you the quick way to build a professional, low-maintenance website that's tailored to your business' needs.
We will take you through examples of 'basic,' 'intermediate' and 'advanced' website builds, then provide some guidance on creating a good user experience for your visitors.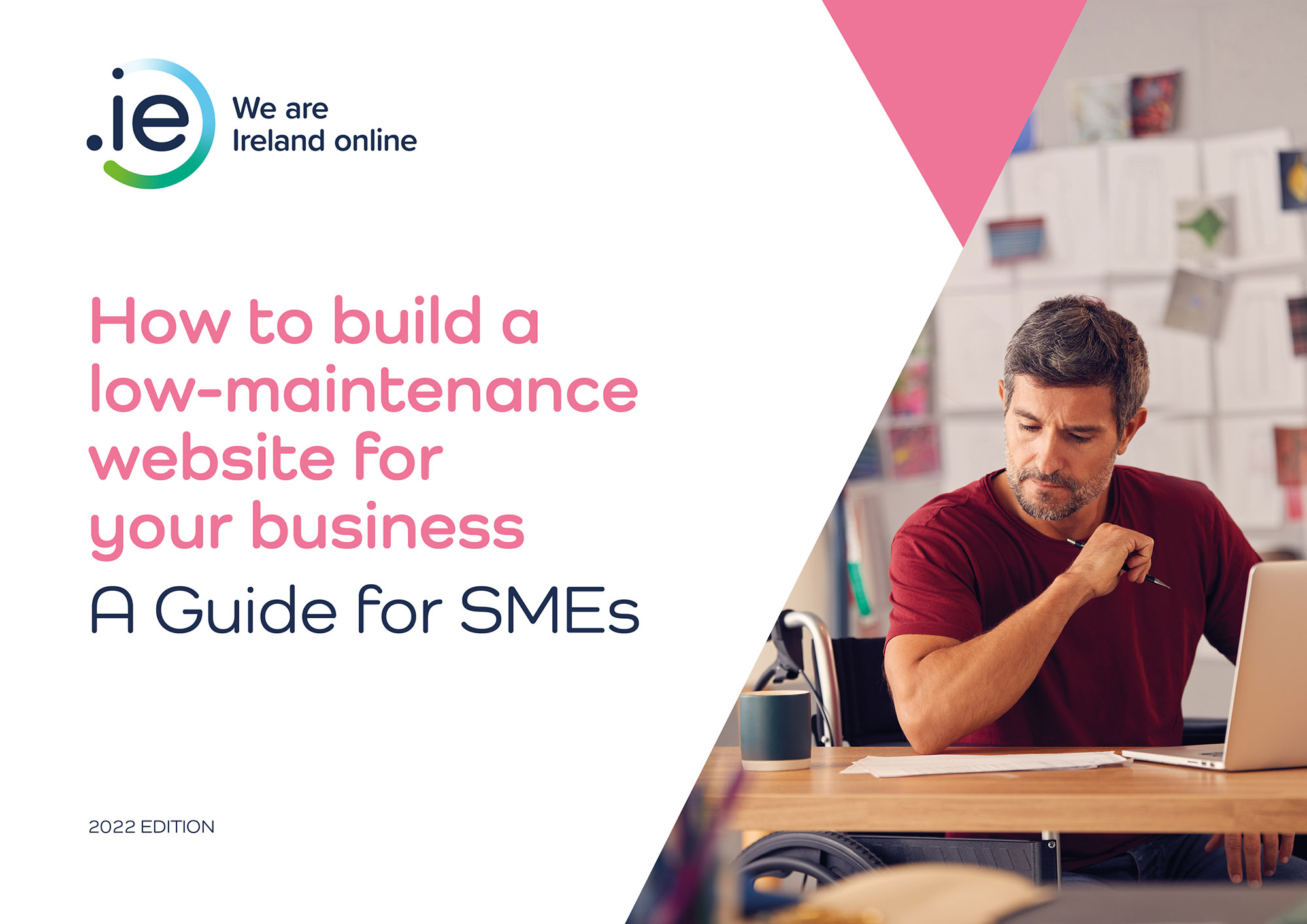 Powering up conversion rates
Irish retailers are increasingly offering their products and services online and this trend has accelerated due to impact of Covid.
We felt it was timely to offer insights on how to turn website visitors into paying customers, a process known as Conversion Rate Optimisation (CRO). We invited leading digital expert Ger Keohane of StudioForty9 to share his expertise and recommendations on best practice in this area.
This e-book provides a detailed breakdown of the steps an SME can take to increase conversion rates using the E-commerce Maturity Model framework.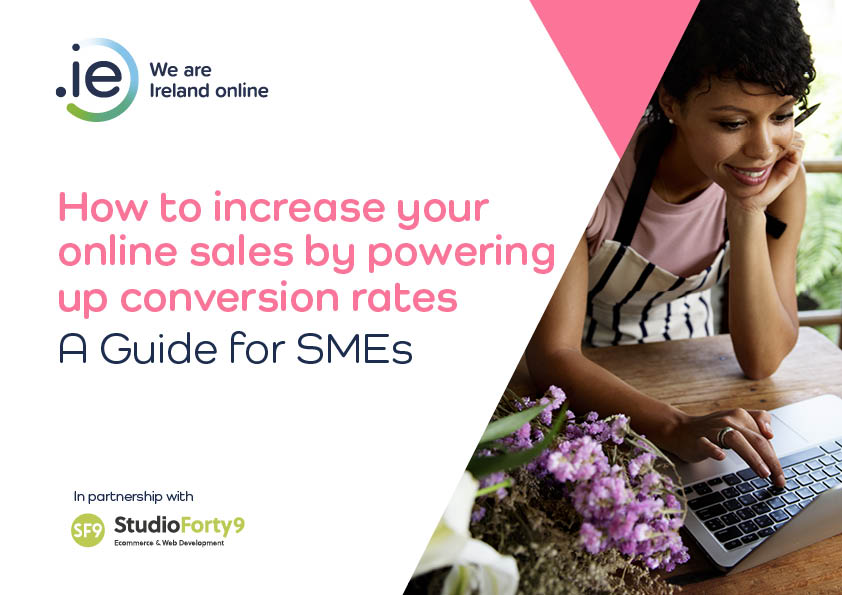 Digital marketing strategy
In the world of small businesses, microbusinesses are the smallest of the small – and typically employ between one to nine employees. But despite their small scale, microbusinesses play a critical role to the Irish economy – and daily life.
As a microbusiness owner, having a strong online and digital presence can enable you to be more targeted, efficient and cost-effective in speaking with your customer base. However, knowing where to start or how to improve can be daunting, especially for owners with limited experience, time or resources.
This e-book, will show you how to set the foundation for a good digital marketing strategy, build and execute your digital plan and how to measure your digital plan's success.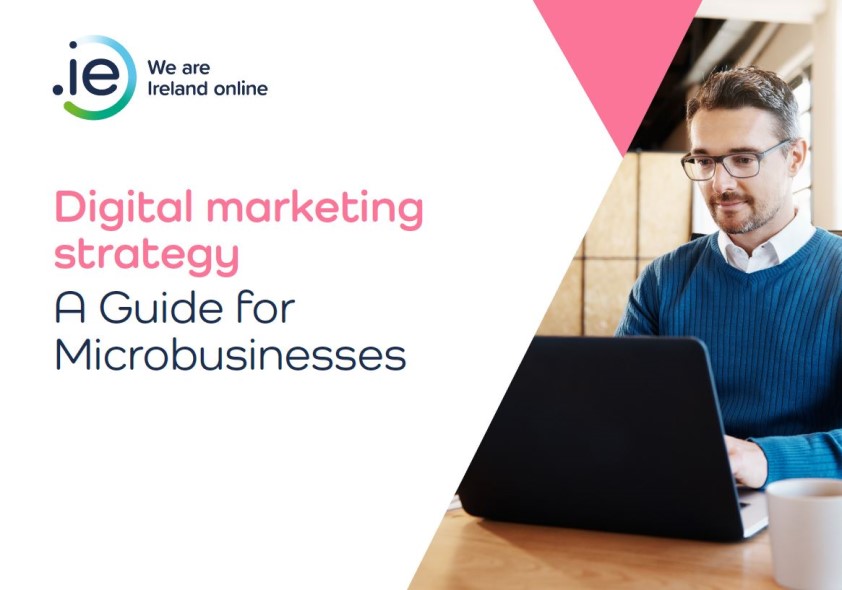 Website costs - how much should you pay?
So how much should you spend on developing a website? It will of course, depend on the size and nature of your business, as well as the sophistication of the website itself in terms of the technical elements needed. It also depends on how the website is positioned in terms of your overall marketing strategy.
We take a closer look at the costs involved, and how to make the most of your budget when developing a new website. Our advice is broken down into practical and manageable tasks, showing you what you need to consider when going through the process.
We profile four typical Irish business scenarios for:
Start-up (1 part time staff)
Micro-business (less than 3 employees)
Small business (less than 5 employees)
Medium-sized business (up to 20 employees)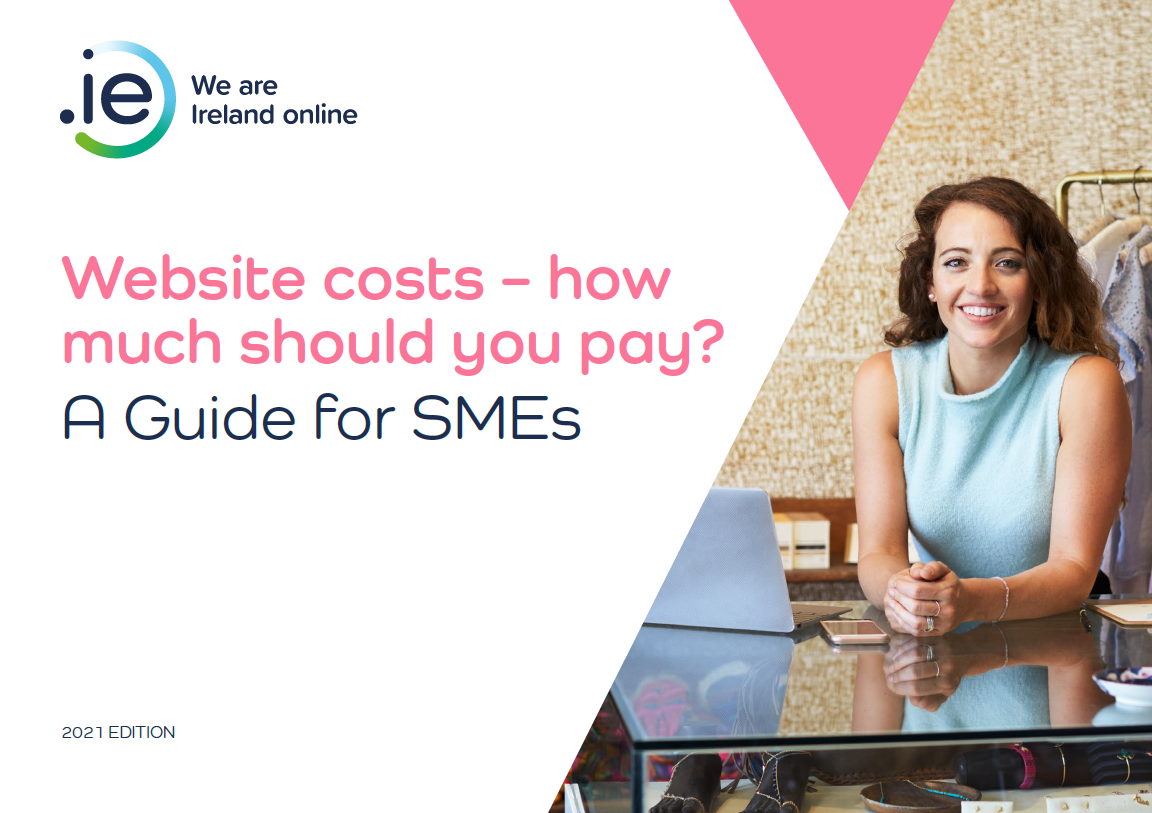 How to get an accurate website quote
This e-book guides you through the questions you need to ask to get the best website for your business at the right cost. It also contains a template and cost outline for the developer to complete. This means that when you receive quotes, you will be able to compare information and decide which one best meets your needs.
Did you know that 68% of Irish consumers spent more online in 2020 than they did in 2019?  This makes it vital for your business to stand out and be in the same online space as your customers and potential customers. People should be able to buy your products easily, and you want them to be impressed by your services. For this to happen, a well-designed website is crucial. It can help to increase your revenue, attract new customers and market your business.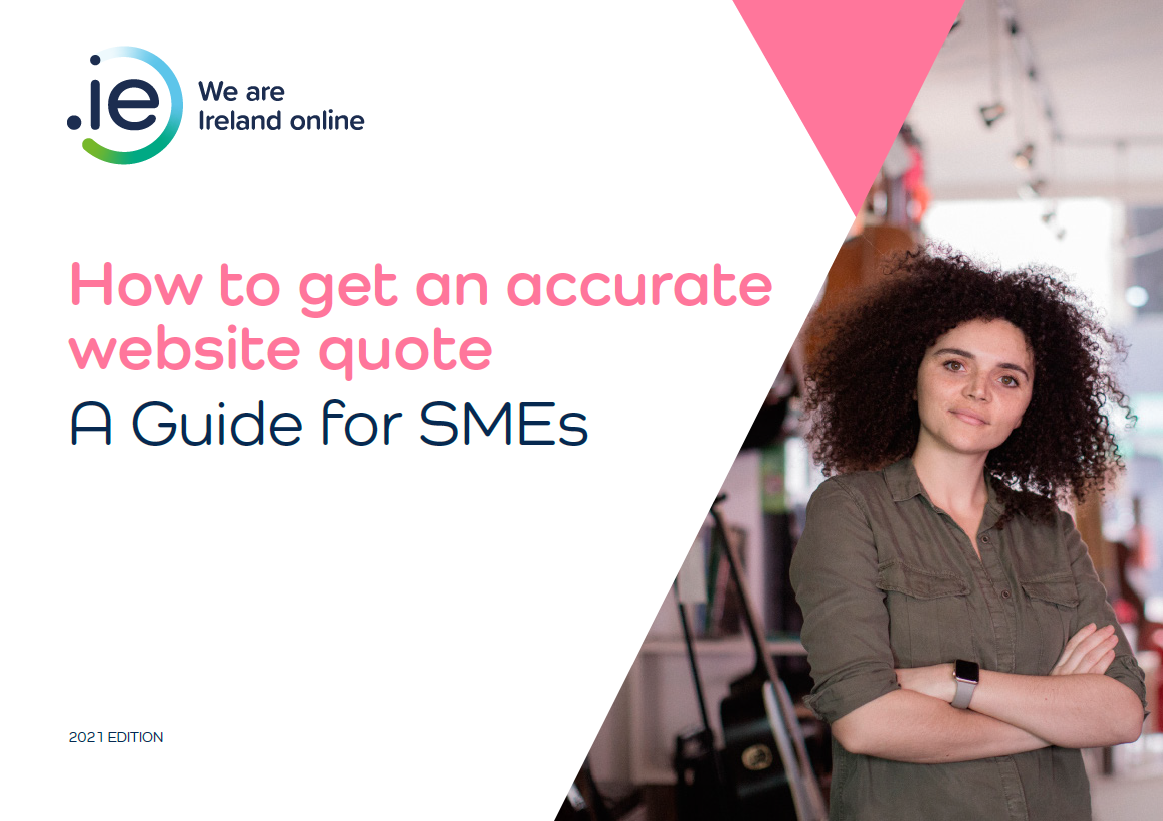 E-book: How to get an accurate website quote

Template: Website Development Tender
Choosing a domain name
A domain name is your address on the internet. You own that space and as a business, use it to promote and/or sell your services and products to customers. Your domain name tells people where to find you online, so they can search for your goods and services.
Your domain name is a crucial part of your online business. A good name could be the difference between becoming a known brand online or being lost in the vast ocean of websites on the internet. Not only is it your online address, but it also reflects who you are as a business and your brand.
This guide takes you through the process of choosing your domain name. We outline why it is important to secure the domain name that best fits and describes your business. At the end, you should have all the tools to brainstorm domain names and know how to register one.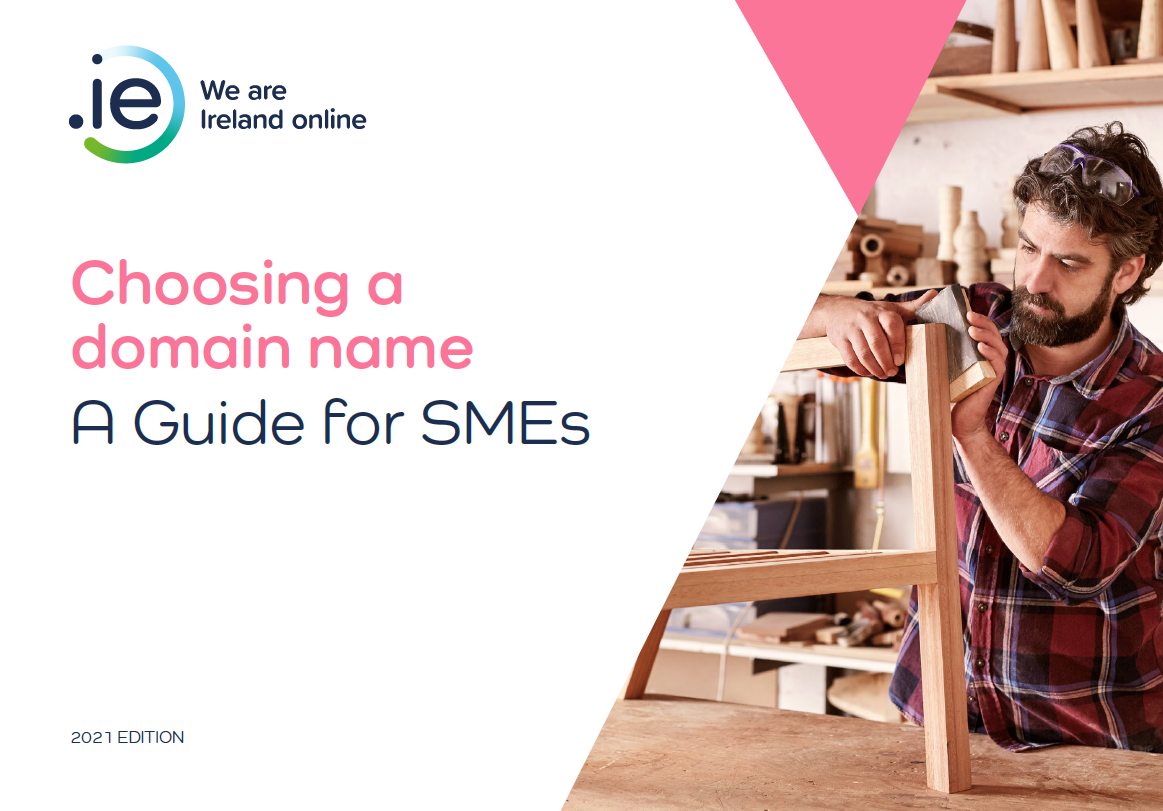 For additional reading, check out our SME Start and SME Evolve pages which offer practical insights and business supports.
Get your .ie online address
Looking for a great domain name? See if it's available.