We live in a digital world. If you are providing goods or services as a business or individual enterprise, it's crucial that customers and potential customers can find you online as it's the first place they'll look. Many businesses are active on social media to promote their goods or services, but it's worth remembering that these profiles are just rented digital assets. It is much more valuable to own and run your own fully independent website which you control.
A .ie domain name is Ireland's official online address, carrying great credibility and trust. It also lets your customers find you online as .ie website addresses rank higher than .com addresses on Irish based search engine like Google.ie.
Businesses
According to our .IE Tipping Point Report, 50% of Irish consumers said they spent more online in 2021 than they did in 2020. This makes it vital for your business to be in the same online space as your customers.
Businesses can use a .ie domain to build a website, geared towards marketing products and services, attracting new customers, making more sales and driving revenue growth.

An e-commerce-enabled website is a major brand asset and a digital shopfront, allowing an SME sell to new and existing customers at home and abroad 24/7. It gives a business their own self-directed digital space, which offers potential customers reassurance that they are a credible and authentic business. Our .IE Consumer Trust research reveals that 69% of Irish consumers trust businesses that have their own website.
Proper business email addresses are also important, such as john@abcflowers.ie instead of john@gmail.com. A branded email which matches the website adds a level of professionalism and legitimacy to communications. It gives the right first impression that you are an established, trustworthy business and helps to develop your brand consistency.
If you are just starting out and are not ready to set up a website yet, you can still use your .ie for your branded email today, to set a professional tone for your business. It also means you don't need to settle for near-match usernames on free email services.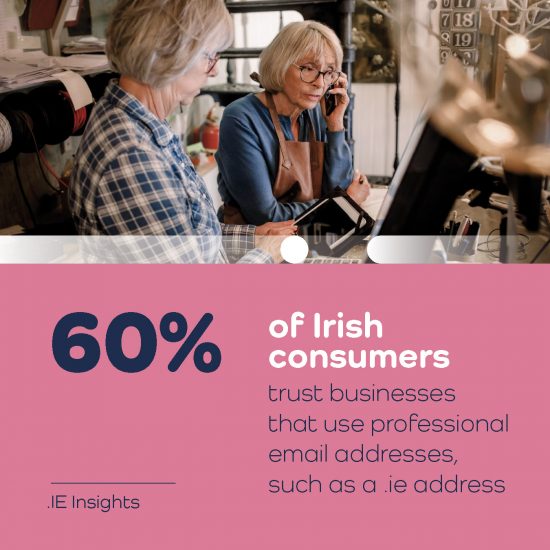 SME Online Success Stories
See how having an online presence with a .ie website helped these businesses grow.
Read more SME Online Success Stories.
Individuals
Many of the same principles apply to individuals just as they do to businesses, although usually on a smaller scale in practice. You can build a personal website with a .ie address to promote your skills and services, boost your brand and climb the search rankings.
A personal website is a great way to showcase a portfolio of professional work experience and previous projects completed, centralised in the one place. This can be really valuable to impress prospective employers and recruiters – just share the URL with them.
An online portfolio would be particularly useful for media, digital, creative or communication professionals, such as graphic designers or writers, creating your own space to establish expertise in an area.
Providing contact details such as your phone number and email address allows people to get in touch with you and establish a professional connection.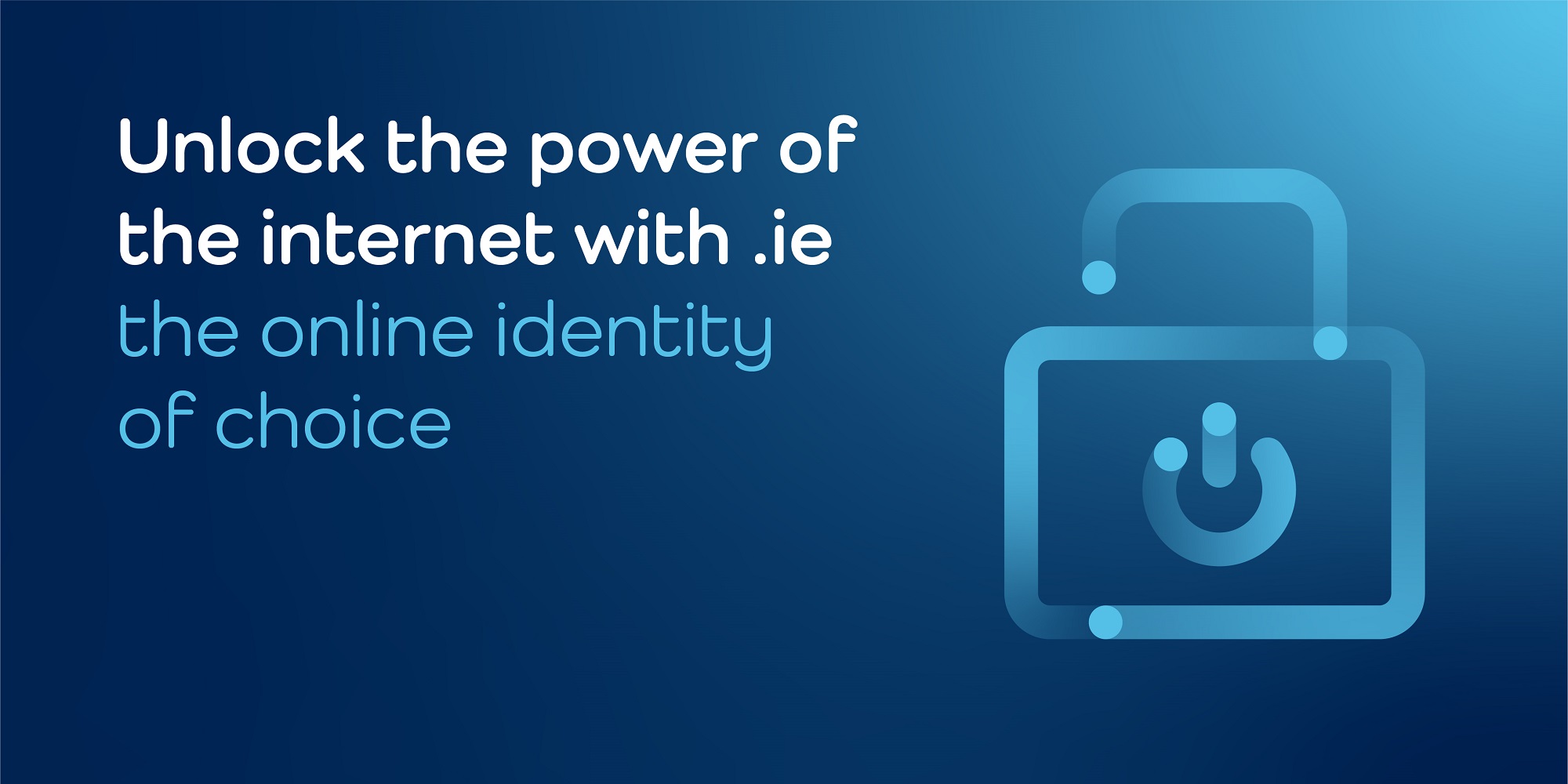 By owning your own website and .ie domain address, you control your own digital identity and all content on the site, as opposed to social media profiles which might contain irrelevant or inappropriate content for a professional audience such as potential employers.
Again, setting up a professional email address to match the website gives the right impression in a professional online setting. It also has the benefit of promoting your website every time you send out an email.
Useful resources
SME Start: For SMEs starting on their online journey
SME Evolve: For SMEs continuing on their online journey
Additional reading
If you already have your .ie domain and you are looking to use it, have a chat with your .ie accredited Registrar about your options