Web Health Report highlights need for additional government funding and supports to help retail SMEs thrive online.
In the new post pandemic era, the retail landscape in Ireland is undergoing continuous transformation. To keep pace with changing shopping preferences, Irish retailers must prioritise and enhance their online presence. This report looks at the current status and progress of Irish retailers' online business activities. The .IE business intelligence team drilled into the features of REI member websites and provided actionable insights to assist them in improving their online offering. This unique piece of research analyses the areas of user experience (UX), security, website analytics,  marketing and e-commerce.
User Experience
This analysis illustrates that Irish retailers are falling behind customer expectation with regard to website user experience (UX). Just 14% of REI member websites offer a live chat function yet according to international studies the majority of consumers consider live chat to be the best way to communicate with a business. Only 18% of REI members show customer reviews on their website, while research shows that shoppers visiting a website with 1-10 reviews are 52% more likely to make a purchase. On a positive note, two thirds of REI members have incorporated responsive design into their websites, where the layout automatically adjusts to the device on which it is being viewed, making for a better user experience for their customers.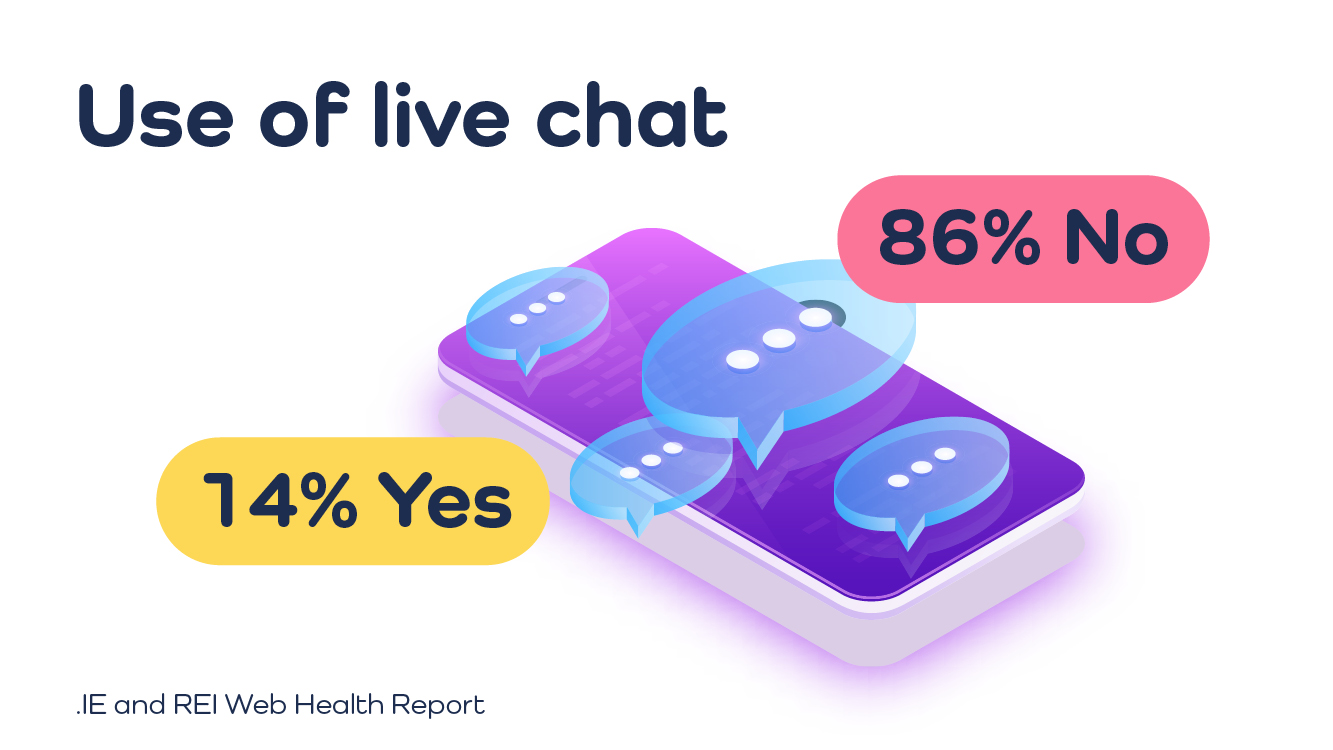 Marketing
The Web Health Report also highlights opportunities for Irish retailers to boost the promotion of their online business as only 20% of websites are currently using online ad tracking while use of video is also low, with only 16% of REI member websites featuring video functionality. Multimedia content such as video is easy and convenient to consume and offers opportunities for smaller businesses in particular, to promote the personality of the business and build connection and authenticity. This kind of video content can help businesses stand out in a noisy marketplace.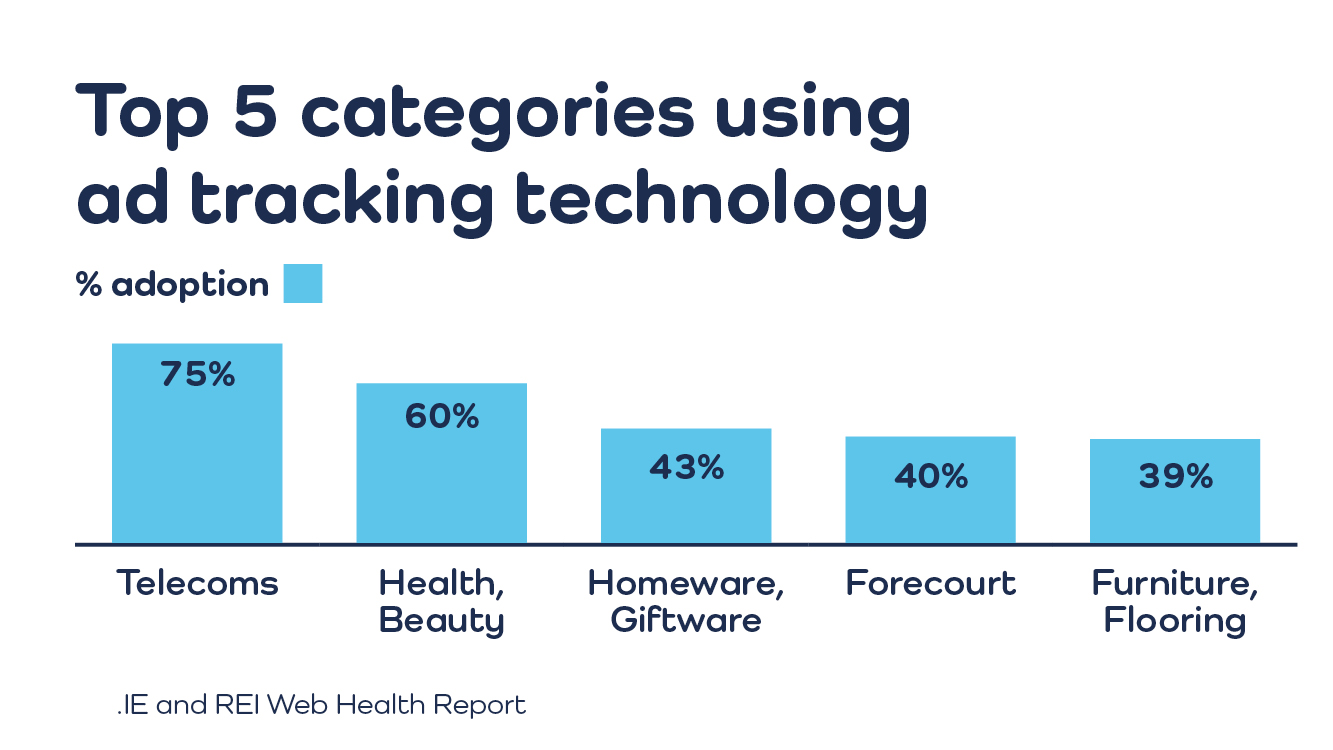 Security and Compliance
In today's digital world, retailers are required to comply with GDPR regulations and have secure websites their customers can trust. This report highlights that just 23% of those surveyed are cookie compliant with smaller companies most likely to be less compliant. This demonstrates the current resource strain experienced by small business owners.
While the vast majority (91%) of REI websites have a security certificate which affords customers a good level of online protection, only 22% are using CAPTCHA on their websites. CAPTCHA is the security test that distinguishes human website visitors from bots and can protect businesses from malicious online attacks.
Jean McCabe, Interim CEO of Retail Excellence Ireland said;
 "It is evident that comprehensive work and investment are required to meet evolving customer expectations. Focusing on areas like security and compliance is vital for retailers to instill trust and confidence in their online operations. Moreover, investing in online activities is imperative to entice Irish consumers to shop locally."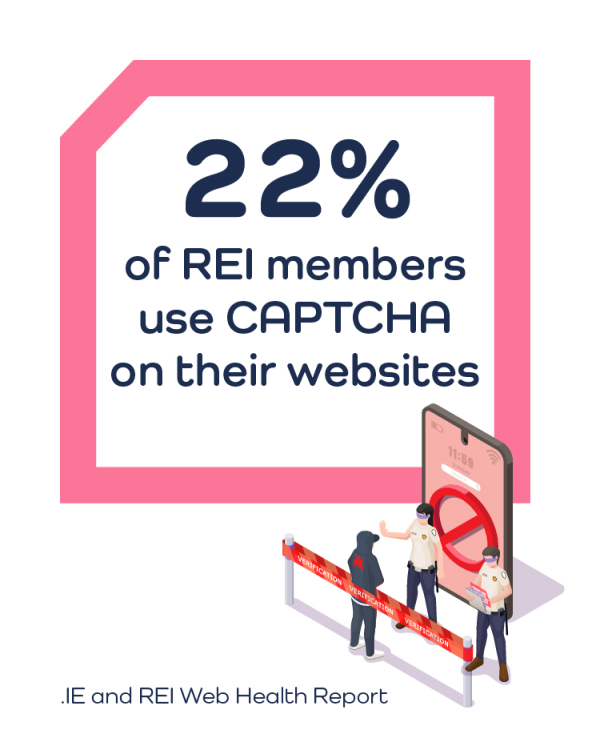 Download
You can download the full report as a PDF below.