The .IE Tipping Point Report 2021: Irish e-commerce and digital business in the Covid vaccine era, in partnership with Digital Business Ireland assessed the attitudes and responses to the Covid-19 pandemic of 1,000 Irish consumers and 500 retail and consumer-facing professional services SMEs.
Key findings
Few consumers are fully comfortable at the thought of shopping on their local high street and the majority expect either the same or more pandemic restrictions in 2021. Most anticipate shopping for most or all products online this year.
Despite a surge of patriotism in the initial six months of the pandemic, the majority of online shoppers have swung back from Irish SMEs to international retailers.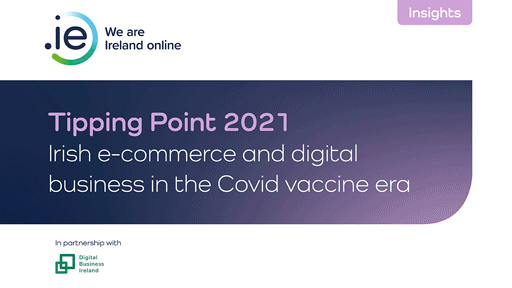 Those SMEs that have invested in their website or online store have reaped the rewards: most say they are busier than or as busy as they were before the pandemic.
The vaccine era but no return to normal
While vaccines have laid down a path back to normality, all government and medical advice suggests that economic restrictions and social distancing requirements are likely to remain in place until at least the end of 2021.
Consumers seem to be mostly on the same page. 45% believe that life will return either mostly or completely to pre-Covid normality by the end of 2021 and 55% believe that life in 2021 will be mostly the same as life in 2020 or even more restricted.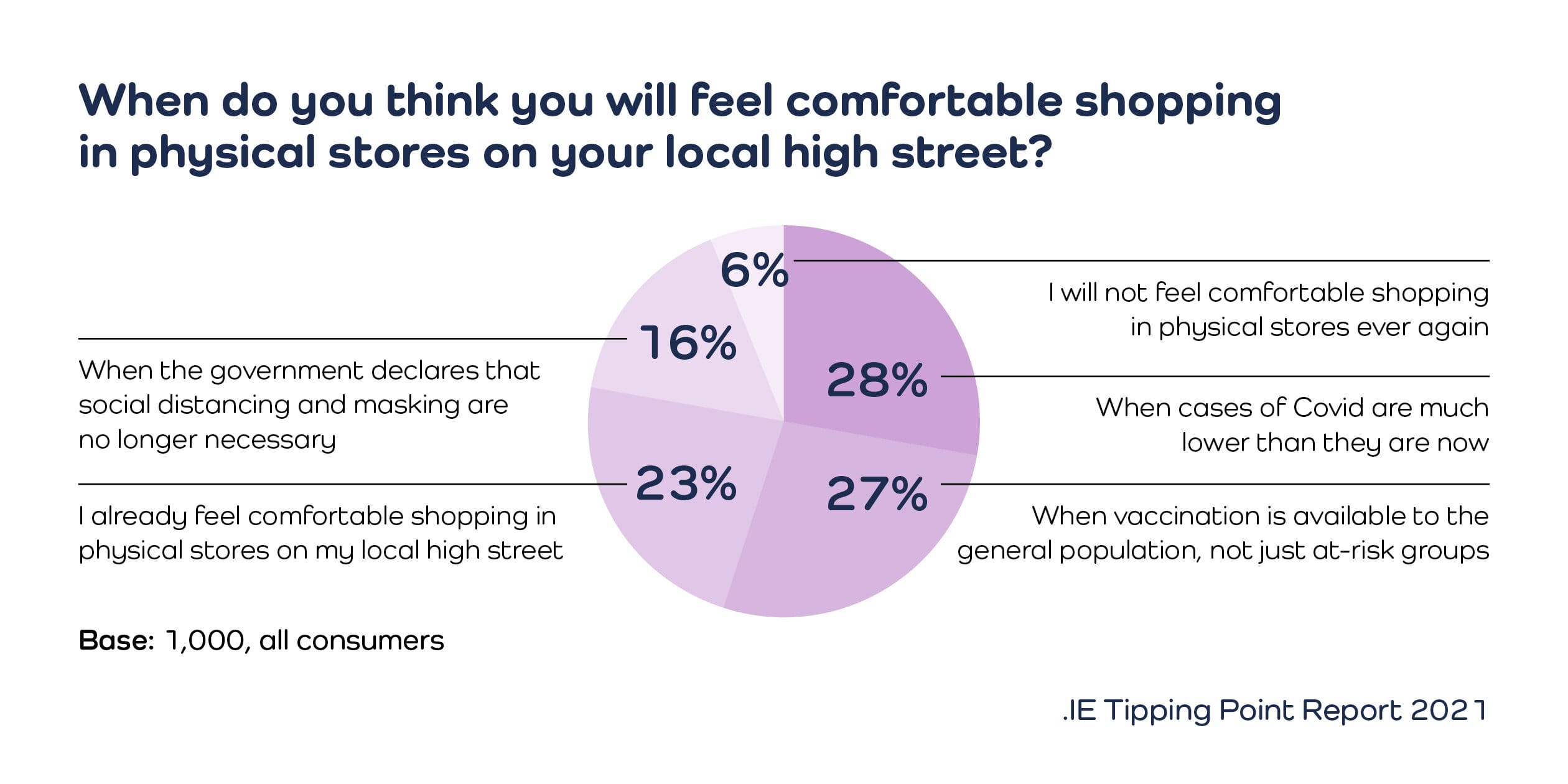 The Covid consumer
The way Irish consumers spend online and in-store is changing. 68% of consumers said they spent more online in 2020 than they did in 2019.
A sizeable 42% of consumers say they will do most of their shopping in physical, bricks-and-mortar stores in 2021, despite the current restrictions, down from 48% in 2020. Greater numbers say they will shop only for necessities in-store but buy most other products online (43%) or do most of their shopping online (15%).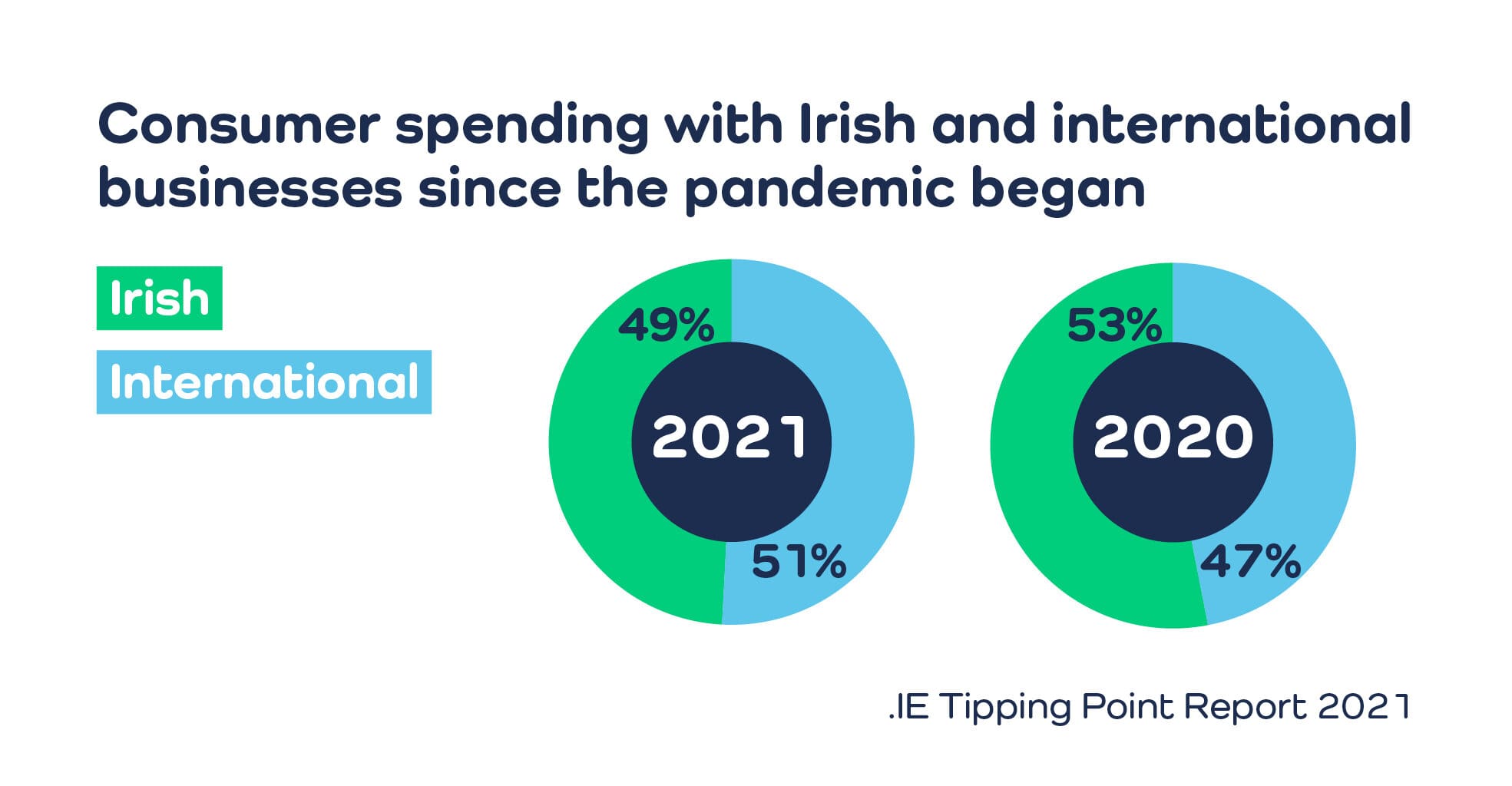 While consumers are keen to support local businesses during the pandemic, international businesses continue to prove attractive. Consumers view international retailers as more competitive on price, range and online experience, but they view Irish SMEs as more reliable and trustworthy.
The Covid SME
30% of SMEs now claim to sell their products via an online store, up from 25% in 2020.
An increasing proportion of businesses recognise that a digital channel is key to their survival while the pandemic continues. Consumers are spending more online, and SMEs with an online store have benefited. 86% say they have experienced an increase in sales or sales enquiries from their online store since the pandemic began.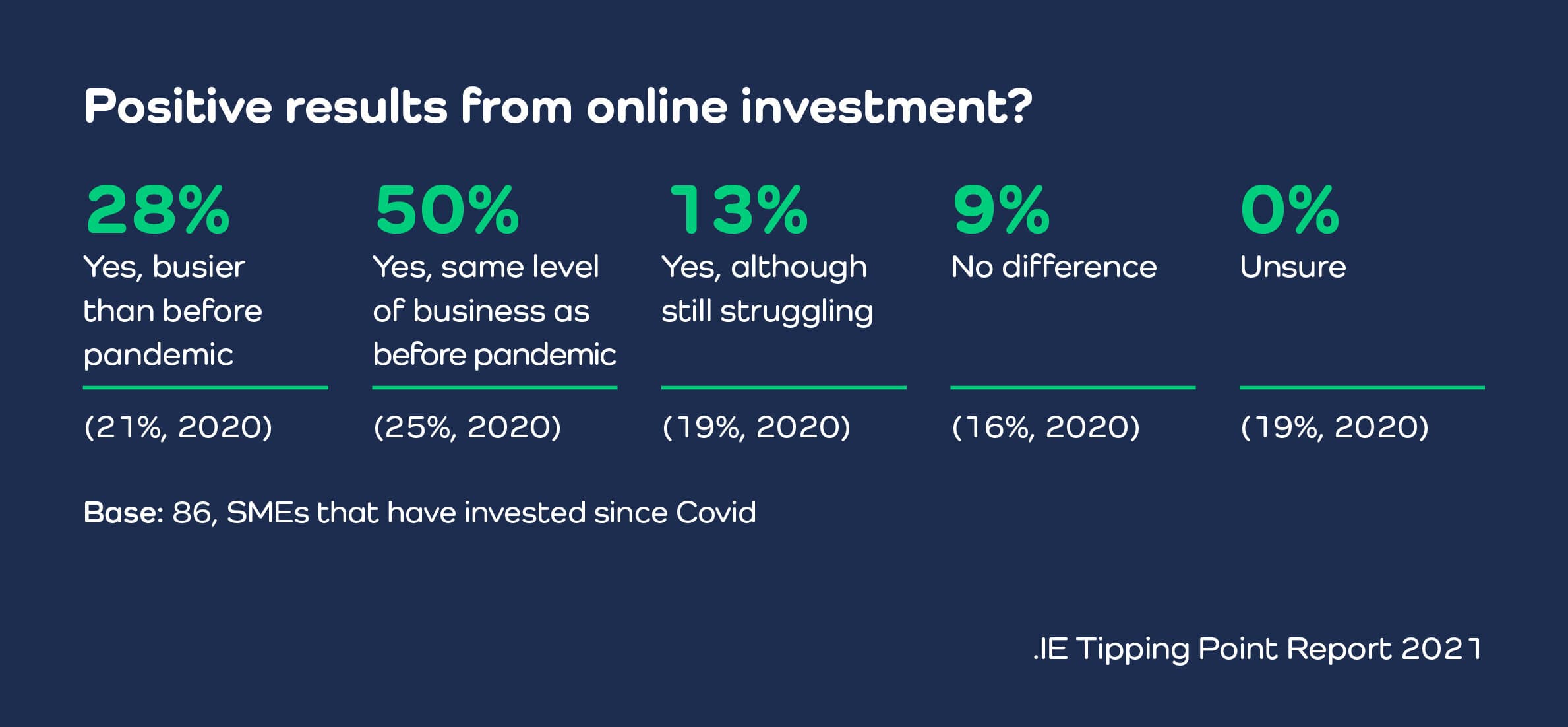 The number of Irish SMEs that have invested any sum of money in their online presence has grown remarkably: 55% have invested since the beginning of the pandemic, up from just 21% in 2020. Because of this investment, 78% of SMEs say they have been able to sustain pre-Covid levels of business or are busier than before, up from 46% in the summer of 2020.
Read the full report – Digital Edition
Click on the cover below to open the digital edition of our .IE Tipping Point Report 2021.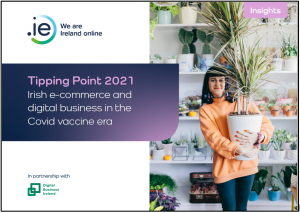 Download
If you are interested in sharing insights from our .IE Tipping Point Report, please download the additional graphics above.
Previous .IE Tipping Point Reports

.IE Tipping Point Report 2020

.IE Tipping Point Report 2020 - Key Findings

.IE Tipping Point Report 2020 - Insights
Get your .ie online address
Looking for a great domain name? See if it's available.