The .IE Tipping Point: How e-commerce can reignite Ireland's post-Covid-19 economy Report, in partnership with Digital Business Ireland assessed the attitudes and responses to the Covid-19 crisis of 1,000 Irish consumers and 500 retail and customer-facing professional services SMEs.
Key findings
In the report, we looked at three distinct phases: before the crisis, during it, and intended behaviour after the crisis is controlled.
In summary, the Covid-19 crisis has encouraged consumers to look closer to home for goods and services. Irish consumers are spending more online with Irish SMEs that have pivoted to help save their businesses during the lockdown. Irish SMEs need to press the advantage and embrace an omni-channel approach.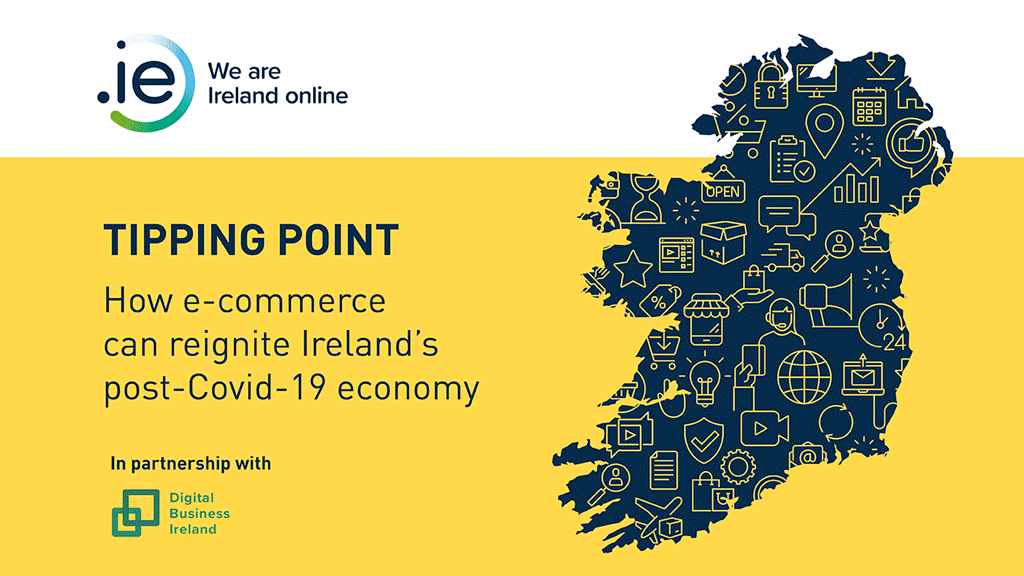 E-commerce before Covid-19
E-commerce is worth a great deal to the Irish economy. Irish consumers are eager to spend on the internet: 95% of our survey respondents say that they shop online, 82% either frequently or at least some of the time. The cohort that does all its shopping offline is now part of a shrinking minority.
Even though online spending is the norm among Irish consumers, our research shows that just 25% of SMEs sell online, which implies that the other three-quarters rely entirely on physical, in-person sales.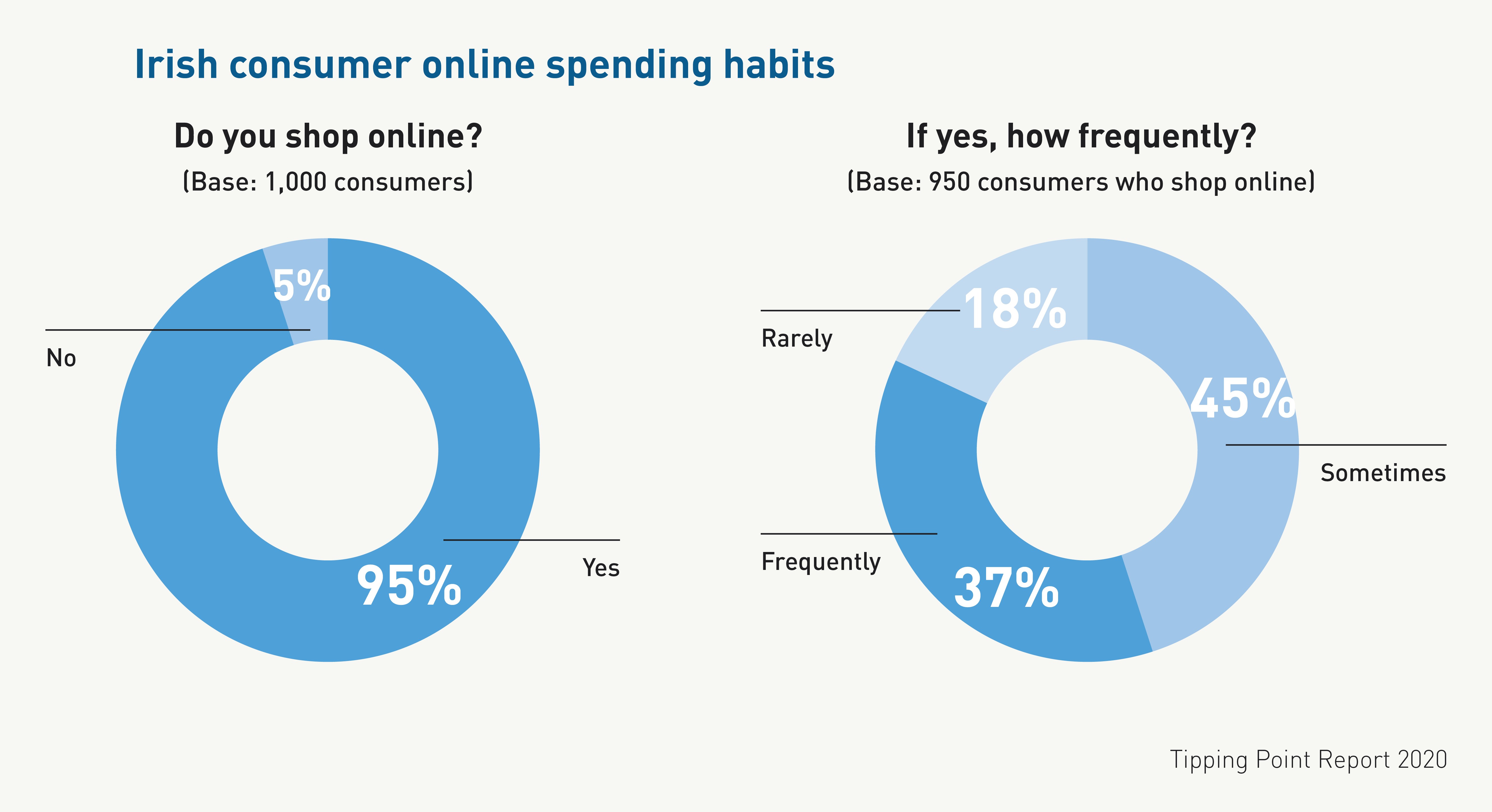 The consumer response
Despite most main street shops and office spaces closed for business during lockdown, consumer demand online has continued unabated. 72% of consumers have either spent more online during the Covid-19 crisis or the same amount as before.
Typically, international businesses are the first ones to benefit from any increases in Irish consumers' online spending, but the Covid-19 crisis has been different. Consumers estimate that since the Covid-19 crisis began, 53% of their online purchases have been made with Irish businesses compared to 48% before.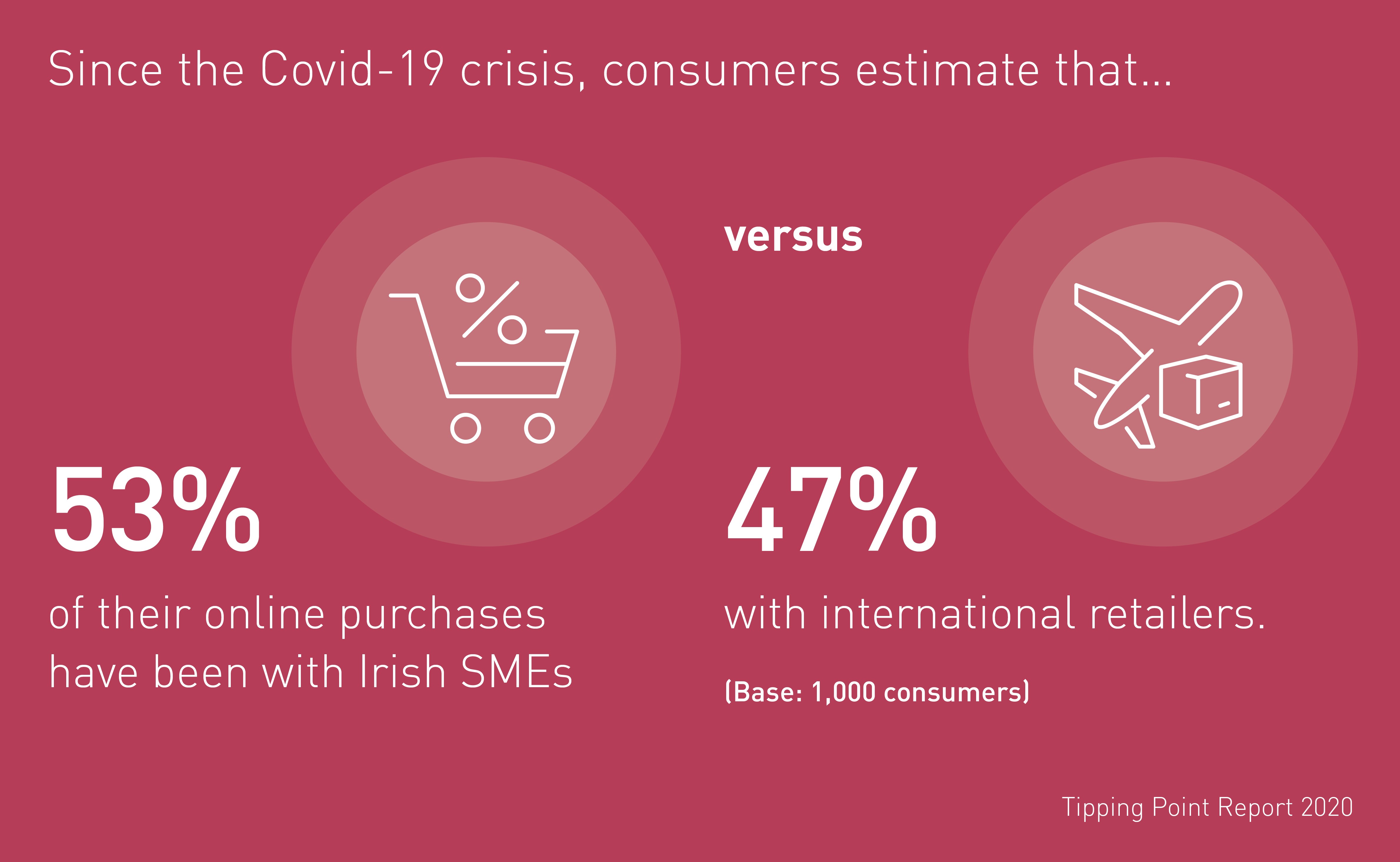 Over two-thirds (67%) of consumers who had done most of their online shopping with Irish businesses explicitly stated that they wanted to help Irish SMEs through the crisis. Other factors have played an important role. Online Irish businesses are seen as faster and more reliable than international businesses, and more trustworthy.
The SME response
21% of SMEs have invested in their online presence since the Covid-19 crisis began. Investing in online creates more ways to generate revenue and connect with customers. 46% of SMEs that have invested in online services during the Covid-19 crisis are busier than or as busy as before.
Among the quarter of SMEs that have online sales capability, 88% have noticed a change in their volume of sales since the Covid-19 crisis began; 77% say this has been a positive change. Of that number, over a third (37%) have noted an increase of more than 25%.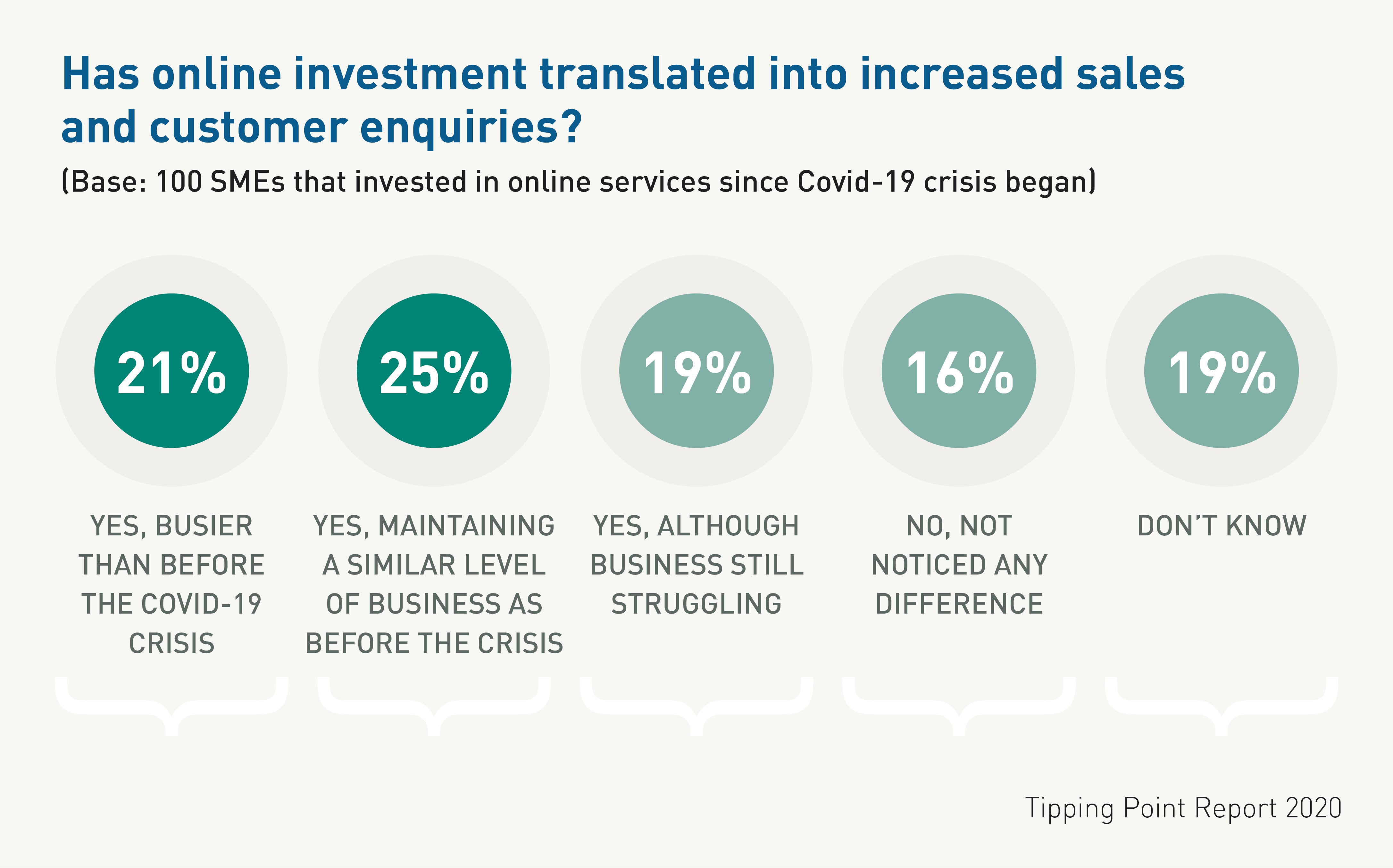 E-commerce post-Covid-19
Consumers will only return to physical stores with confidence if and when Covid-19 has been deemed controlled and social distancing is no longer required. In this future scenario, 48% of all Irish consumers say they would do most of their shopping in physical stores. The remaining 52% would either continue to shop in-store for necessities, but online for other goods; or do all their shopping online.
Until Covid-19 is controlled social distancing, queues, and capacity limits are here to stay. Consumers are aware of this, and online shopping offers them a way to avoid inconvenience and crowds. 74% say that current restrictions will impact their decision to shop in physical stores to some degree. It is clear that a "blended" shopping approach is preferred by consumers.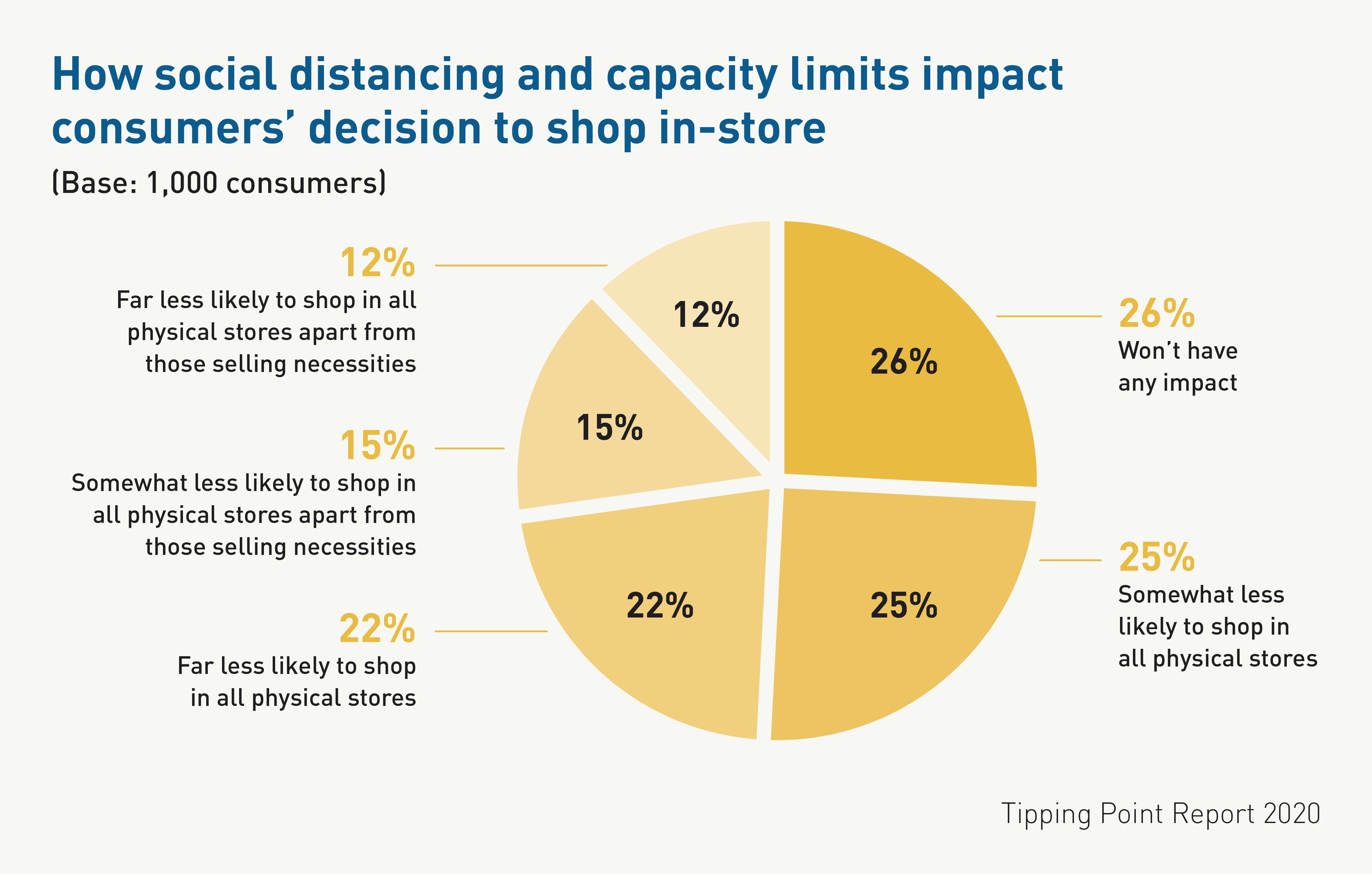 Get your .ie online address
Looking for a great domain name? See if it's available.