2022 Winners announced
We are delighted to announce the winners and runners-up of the .IE Digital Town Awards 2022. The quality and range of projects submitted was of a very high standard. It is clear that towns across Ireland are embracing digital as a way to breathe new life into rural communities. The winners and runners-up shared in a total prize fund of €100k.
You can also view the 2021 winners here
The awards will reopen for entries in February 2023. In the meantime please click here for examples of digital projects currently underway that would be suitable for entry. If you have any questions regarding the suitability of your entry please contact Ally Smith at asmith@weare.ie
About the Awards
The .IE Digital Town Awards are the first pillar of activity under .IE Digital Town which has been developed to address digital enhancement and adoption in Ireland.
The Awards promote awareness, knowledge, use and understanding of digital in Ireland by its citizens, businesses and communities. They also highlight the benefits and possibilities of digital and celebrate the digital achievements of local towns, big and small.
The Covid-19 pandemic has had an enormous impact on our country. Digital offers the opportunity to create new ways of doing things, promote innovation and breathe new life into local communities, making them more attractive places to live and work as well as contributing to a more sustainable future.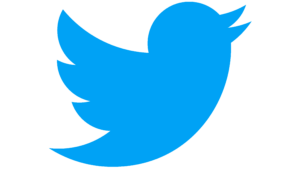 Follow us on Twitter: @dot_IE or #DigitalTownAwards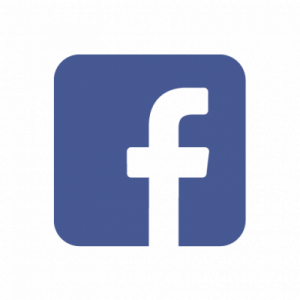 Follow us on Facebook: @Dot_IE or #DigitalTownAwards
   Follow us on Linkedin .IE or #DigitalTownAwards
Category
Description
Prize
Digital Education
This category is for digital projects in the areas of education, training and development at all levels in the town.
Winner €9k

Runner up €5k

Digital Tourism
sponsored by AIB Merchant Services
This category is for projects that can demonstrate the use of digital technology to attract tourists and deliver a distinctive experience.
Winner €9k

Runner up €5k

Community Digital
sponsored by Western Development Commission
This category is for digital initiatives and projects that support improvements for the community.
Winner €9k

Runner up €5k

Digital Business
sponsored by Vodafone Business
This category is for projects that can demonstrate creation and implementation of digital strategies to promote businesses in the town.
Winner €9k

Runner up €5k

Digital Rising Star
A Digital Rising Star is a town or group within a town at the start of their digital journey, which is or which has the potential to be a role model for others to follow. They will have the potential to become a digital leader in future.
Their digital project or initiative may be small but the passion and ambition behind it will mark them out as a Digital Rising Star. They will demonstrate ambition, creativity and the ability to use digital thinking to disrupt and improve their town.
Winner €8.5k
Digital Changemaker
sponsored by Connected Hubs
A Digital Changemaker is a group within a town that sees a problem and finds a way to fix it. In doing so, they create a template for others to follow. It's a group that makes a difference and is motivated to act when they see a problem that needs to be solved.
They will demonstrate how they took ownership and kept trying to advance the common good. They will demonstrate how they used digital to achieve their ambition.
Winner €8.5k
Digital Local Hero

This will be someone in your community who is an unsung hero, who works tirelessly on initiatives to promote the digital enhancement of the town or a group in the town. Nominations for the Digital Hero should include a description of why the person nominated should win the award.  The winner will be chosen at the discretion of the judging panel.
Winner €3k
Overall winner
The overall winner will be chosen by the judging panel and will win an additional €10k.
Winner €10k
Judging: Read full details on the 2022 judging criteria and our 2022 judging panel.
Awards 2022 – Watch back
Our 2022 virtual awards ceremony took place live from the Killashee Hotel on 8 June 2022. Piltown was crowned the overall winner. View the full list of winners and runners-up.