About the Awards
The .IE Digital Town Awards are the first pillar of activity under .IE Digital Town which has been developed to address digital enhancement and adoption in Ireland.
The Awards promote awareness, knowledge, use and understanding of digital in Ireland by its citizens, businesses and communities. They also highlight the benefits and possibilities of digital and celebrate the digital achievements of local towns, big and small.
The Covid-19 pandemic has had an enormous impact on our country. Digital offers the opportunity to create new ways of doing things, promote innovation and breathe new life into local communities, making them more attractive places to live and work as well as contributing to a more sustainable future.
The Awards are an ideal opportunity to raise the profile of your town, to help retain existing and attract new workers and residents to your town. A digitally advanced town can help attract investment from new employers from other areas nationally or internationally. It can also encourage additional investment from existing employers and support a start-up community. The .IE Digital Town Awards also create a great sense of pride in a town for residents and act as a catalyst for creating positive change for all.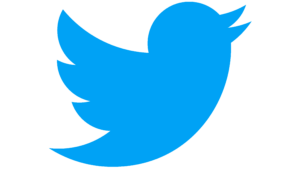 Follow us on Twitter: @dot_IE or #DigitalTownAwards
2021 Awards
We announced the 2021 winners and runners up on 10 June at a virtual Awards ceremony.
Dingle Peninsula was crowned the overall winner. View the full list of winners and runners-up.
In 2021 there was a total of 14 awards in a number of categories with a total prize fund of €100,000. 11 of the awards were for digital projects in towns of various sizes. In addition, there were three special award categories – Digital Changemaker, Digital Rising Star and Digital Hero.
Read full details on the 2021 judging criteria and our 2021 judging panel.
Awards 2021 – Watch back
Our 2021 virtual awards ceremony took place live from the Killashee Hotel. We were delighted to have Minister Damien English, Minister of State for Business, Employment and Retail at the Department of Enterprise, Trade and Employment in attendance.
2022 Awards
We look forward to announcing details of our 2022 Awards in early 2022.