The .IE Domain Profile Report is a comprehensive exploration of the .ie database.
In the latest edition, we assess the impact of Covid-19 and analyse the numbers and types of .ie domains registered in the first six months of 2020 (H1: January – June), and the counties and countries where they were registered.
In the .ie domain ecosystem chapter, we examine two current issues through the .ie lens: the Oireachtas and the green movement. Other regular metrics, including domain hosting market share, .ie domain resale requests, and security certificate usage, are also recorded.
New registrations
The Covid-19 pandemic has had a noticeable effect on new .ie registrations in the first six months of 2020, which are up 26% YoY. Over 40% of new registrations on the island of Ireland occurred in the two months of May and June, as businesses responded with online services, following the Government's 'work from home' order which closed most of the country's business premises. Overall new registrations in Ireland during Q2 2020 increased 56% YoY.

The increase suggests that more businesses and independent professionals have gone online since the lockdown to maintain their revenue streams, stay in contact with customers, and expand into new markets. Indeed, thirty-one of the island's thirty-two counties recorded an increase up to the end of June 2020.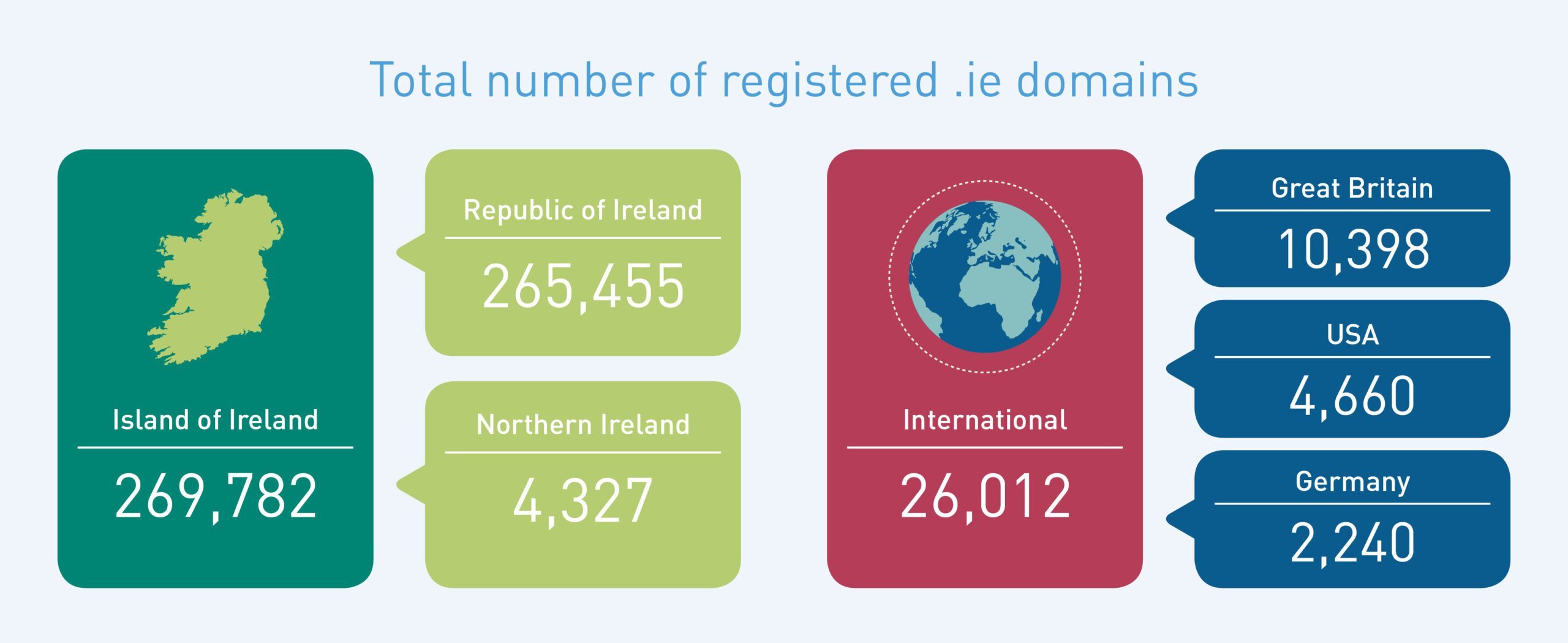 Total database
There were 295,794 .ie domains in the database at the end of H1 2020, an 8% increase on the same period last year. The database has grown 44% on the same period five years ago (H1 2015).
The majority of .ie domains in the database were companies and self-employed business owners (78%). The .ie domain remains the domain of choice for Irish businesses that want to prove to their local and international customers that they have a real connection to Ireland.
.ie domains now account for 50.7% of all hosted domains in Ireland, up 1.5 points year-on-year, followed by 32.6% for .com, the main competitor.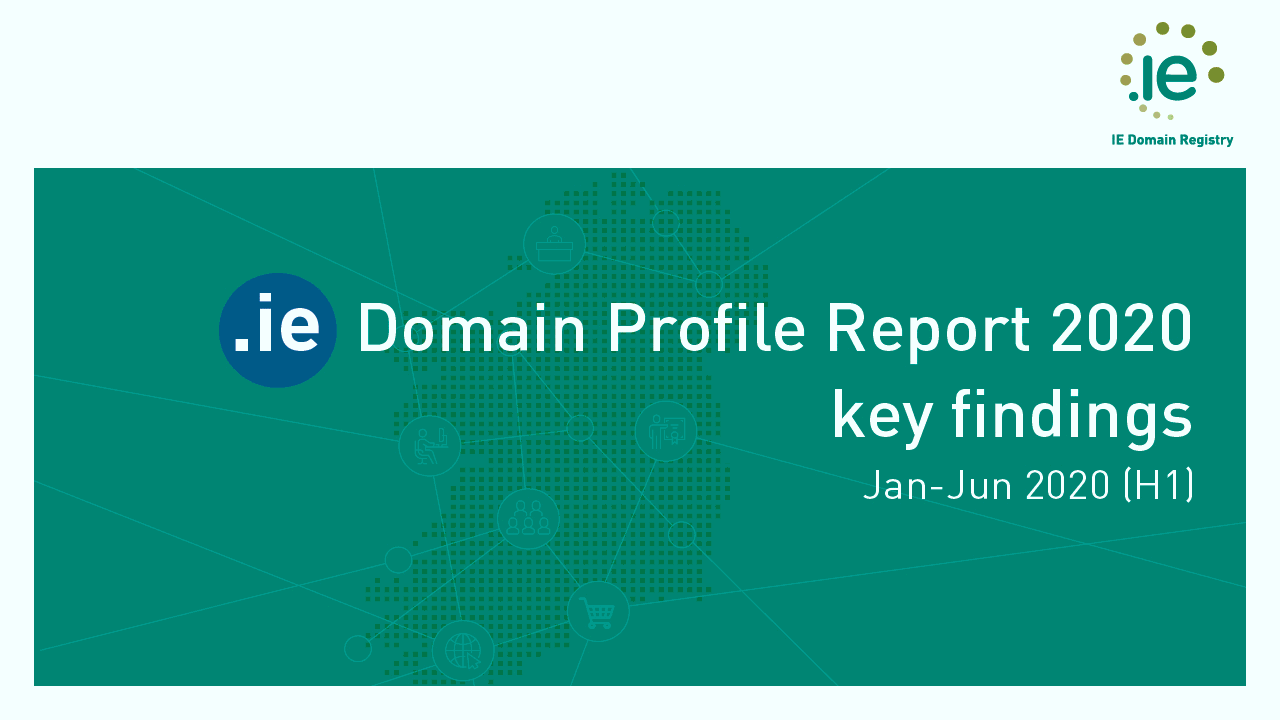 If you are interested in sharing insights from our .IE Domain Profile Report, please download the additional graphics above.
Previous .IE Domain Profile Reports
.ie Domain Statistics
311,707
.ie Domains registered
So Far
3,472
.ie Domains registered
This Year
3,472
.ie Domains registered
This Month