Cobots.ie and the growth of Irish robotics
We are always pleased to showcase successful .ie companies. Read this inspiring story of two brothers, Dan and Martin Buckley, in a piece by Natalie Cooke, which looks at how this Irish tech company used .ie to become one of the leading players in Irish robotics.
As a big believer in using all the benefits of a .ie domain, we would like to share a story about one of our favourite clients: Cobots.ie, writes Natalie Cooke.
Cobots.ie was launched in December 2018 by Dan Buckley and his brother Martin Buckley.  They realised that there was huge scope for provision of Collaborative Robots (Cobots) in the Irish market.  Cobots or Collaborative Robots were created so that man and robot could work and interact together harmoniously, side by side in a shared workplace, complimenting and collaborating so each can do what it does best. Cobots take on the dull, dirty or dangerous tasks, leaving workers free to get on with other activities, including managing the cobots themselves.
Manufacturing companies that implement Cobots report strong and impressive ROI's and an increase in employee workplace satisfaction as their jobs are not so repetitive or strenuous and many have been engaged in more exciting roles.  In contrast, industrial Robots are designed to operate autonomously or with limited guidance and usually in a caged area for safety reasons. The Buckley brothers pioneered the use of collaborative robots in Ireland some years ago, forming a partnership with the global leader and creator of Cobots: Universal Robots.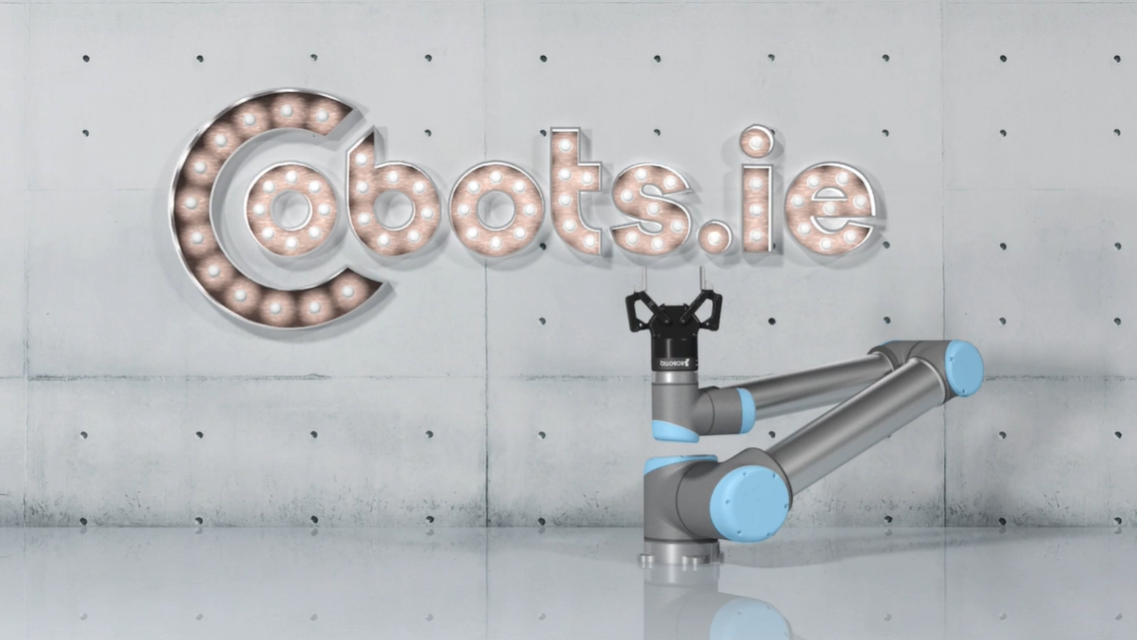 Once they realised there was a gap in the Irish market and a demand from their manufacturing clients, such as Apple, Stryker, Bausch & Lomb and Boston Scientific, they set out to create a new B2B company and so, Cobots.ie was born.
"Choosing to incorporate a .ie domain into the company name was a strategic decision" states Dan Buckley.  "Our vision is to become the leading Cobotics expert in Ireland and having a strong online presence with a show-stopping website is fundamental to achieving this goal.  We worked with 3 specialised businesses to build the online presence, which included using SMART target criteria and Design Thinking.  We also used LEAN thinking to create the processes it would take to support the new company.  Natalie Cooke Consulting was fundamental in project managing the whole website creation, ensuring everyone stuck to deadlines.  They also created the back end processes, so the website was built on an e-commerce platform and designed to integrate with our ERP system (which includes CRM, digital marketing, customer surveys, accounts and inventory management), making collection of new prospects simple and easy. This gave us a good solid sales pipeline from the get-go".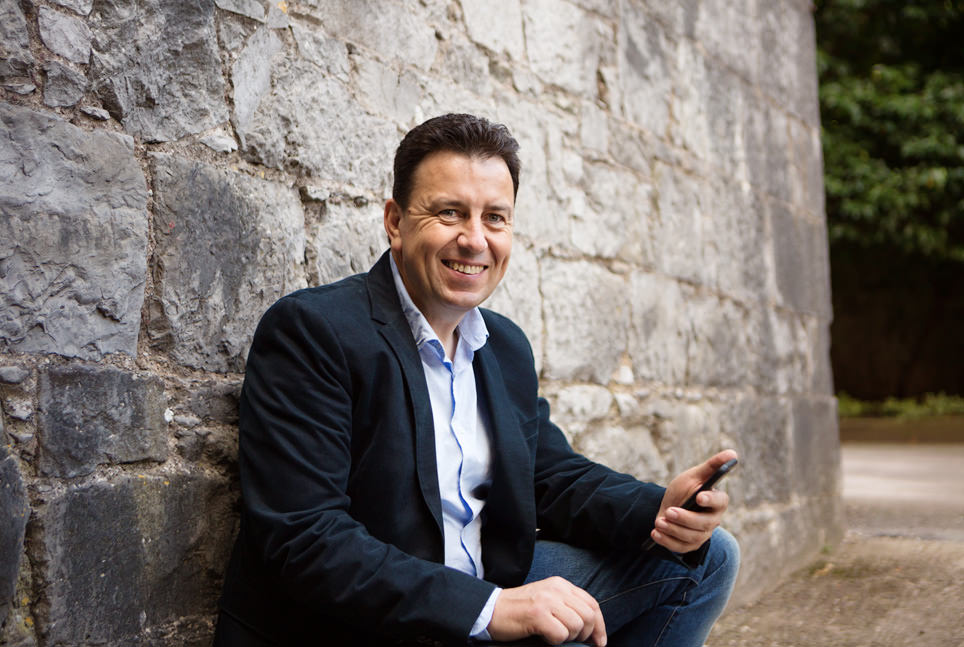 "We had one of the best designers in Ireland working on the project, John Rooney Design and he, along with leading developers Lettertec, created a stunning website.  All three supported incorporating the .ie domain into our company name, and ensured that we reflected our expertise, technical ability and just a touch of our personalities throughout the design stage.
We have been overwhelmed by the response to the website, receiving positive feedback and encouraging messages from all over the world. The animation (created by John and his colleague Ian Halpin) and use of vector images have particularly impressed and an all-round thumbs up for the professional look and ease of use has been extremely satisfying."
However, this is just the first step on the Cobots.ie journey.
"The website will evolve as time progresses and stage 2 of our project is to add a shop to the website, which will begin later this year" says Martin.
Our real aim for Cobots.ie is that it will become a one stop shop for all things Cobotics.
"That means not just providing world leading Cobots, but also all accessories and end-of-arm tooling so that companies can purchase complete industry / application specific packages with a few clicks of a button.  The website already includes all the information any buyer needs to know about using Cobots including specs, safety, compliance, industry and application solutions.  We can't wait to get going on the second round of this project."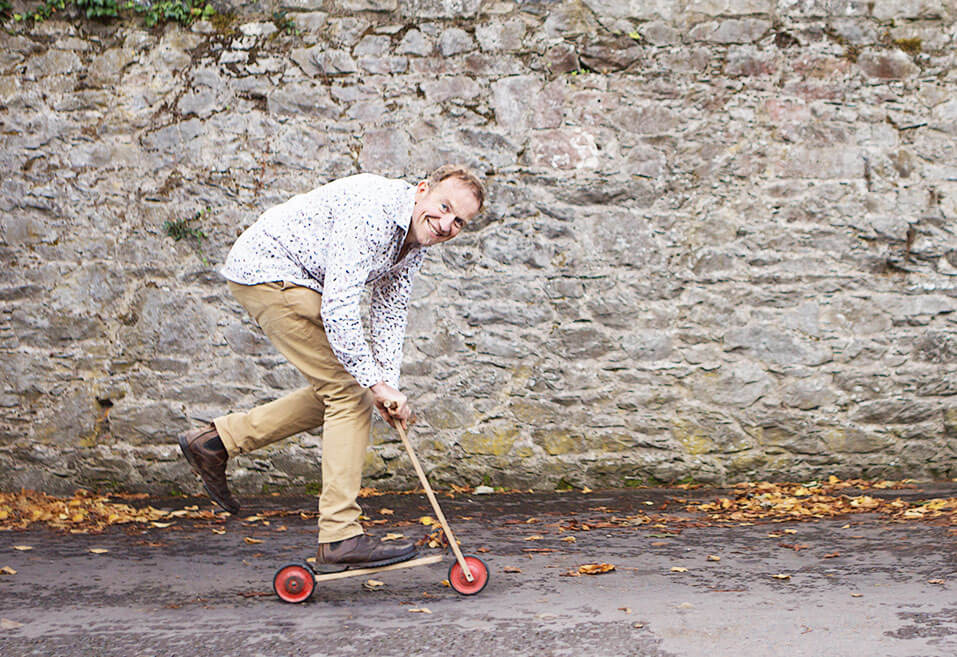 Within the first 6 months of the company's launch Cobots.ie watched sales increase by 25%, a significant rise in revenue, "and that's just the beginning!" notes Dan, "we can already predict from our CRM forecasts and projects not started that by the end of the year our sales of mobile and collaborative robots, end-of-arm tooling, vision software and accessories will be up 50% from the same time last year."
The Cobots.ie team often tap into the mechanical engineering and build design skills of their sister company, ITSL, using them as integrators to create complex bespoke manufacturing requirements to new customers that were initially attracted by the cobots.ie website.
Going Forward
The future for Cobots.ie is bright.  The .ie website has added tremendous value to the new company's reach throughout Ireland and is providing countless new opportunities for continued growth.  As outlined, evolving is paramount to the continued success of Cobots.ie and with this in mind and strong, realistic targets set, Cobots.ie will be meeting their vision of becoming Ireland's leading Cobotic experts and providers.
Oonagh McCutcheon is our Corporate Communications Manager and National Director of our .IE Digital Town Programme.