Finalists: Medium town – (2,500 – 5,000)
Skibbereen –  The Ludgate Hub
Many people are familiar with the Ludgate story, which started in 2014 and is an inspiration to many towns across the country. Ludgate facilitates a broad range of workers in industries such as creatives, I.T, banking, education and more use the hub as their remote workplace.
An exciting development is the planned renovation of the Mercy Heights girl's convent school which will be completed by Q4 2021. This new facility will accommodate approx. 100 occupants from creatives, to entrepreneurs, start-ups, educational facilities to name a few and is another fantastic addition to Skibbereen and the surrounding areas to drive rural regeneration and create employment.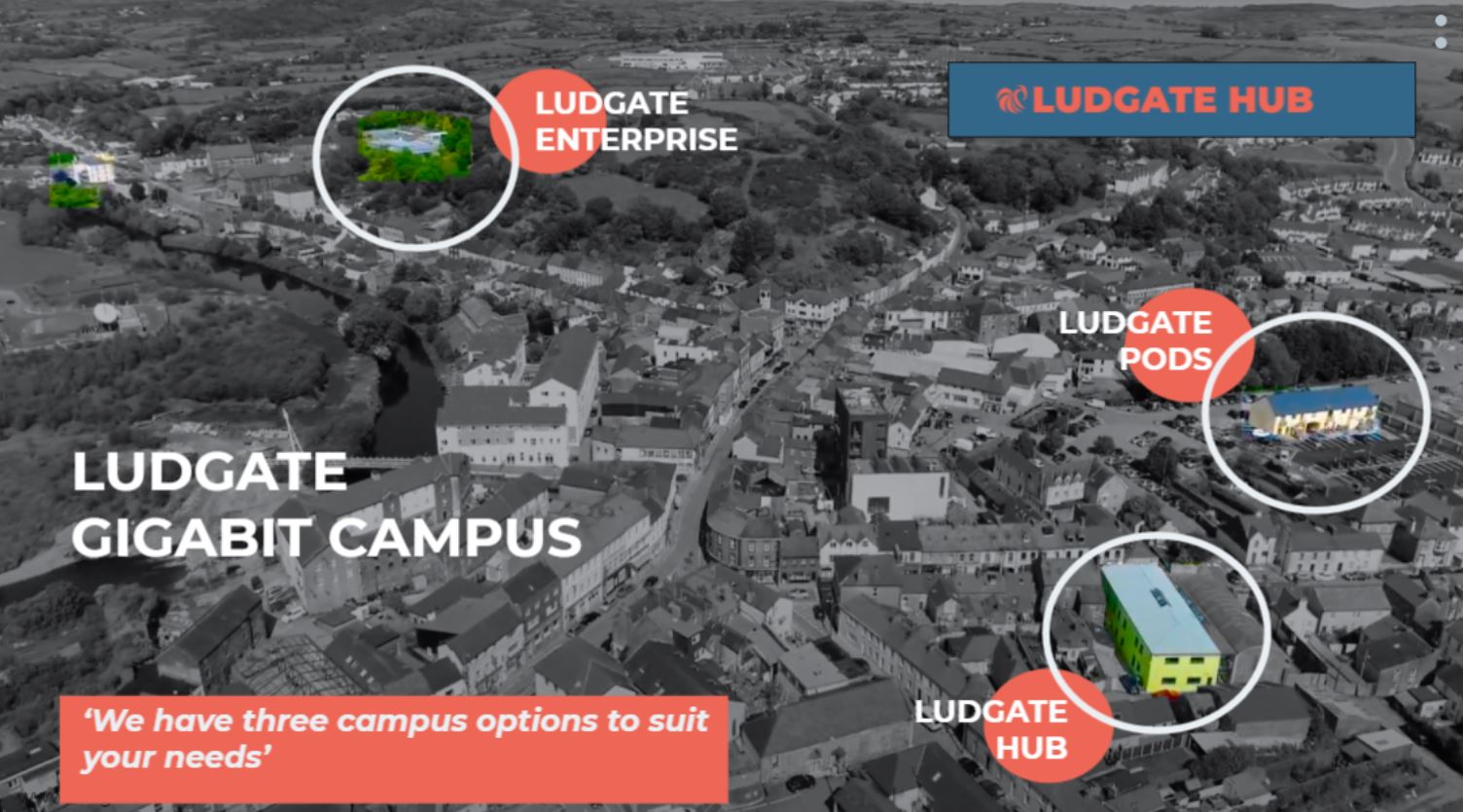 Edgeworthstown – Using digital to transform a town
Edgeworthstown has been identified as the town in Ireland with the highest risk of losing jobs due to increased automation. To address this, Co:Worx, a community organisation and digital working hub was created, which they hope will be a transformative, sustainable initiative enabling the growth of the region's economy.
Based in the former Ulster Bank, it includes remote working, fostering collaboration and reskilling/upskilling projects including digital literacy and English language classes, and SME adoption of digital. The hub is due to open in Q4 2021.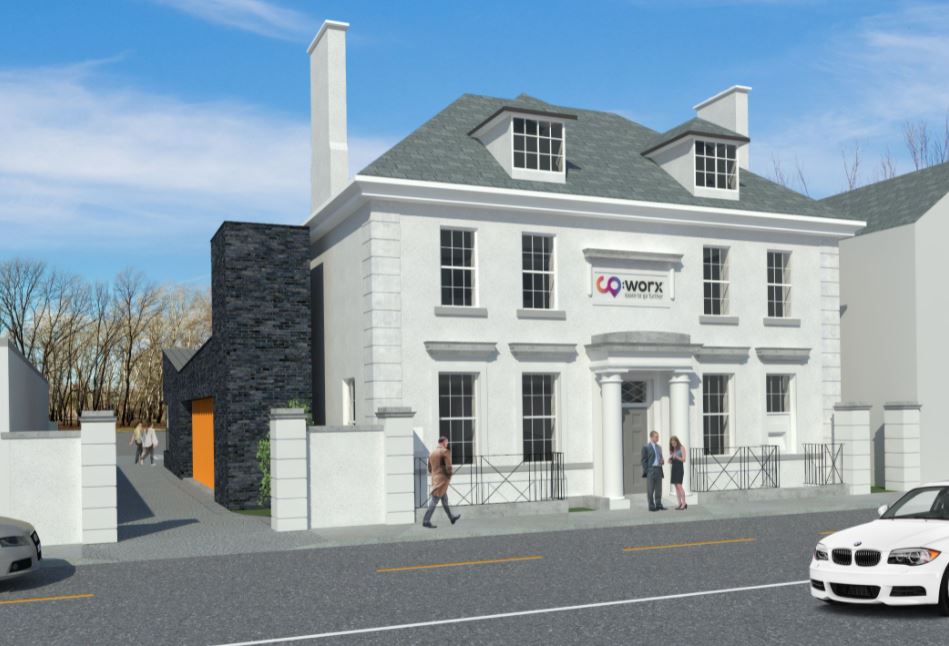 Listowel – supporting businesses and community online
Listowel is a traditional market town, world-renowned for its literary, horse racing and music festivals. Every year, people travel from near and far to visit the charming town of Listowel and everyone who visits Listowel is mesmerised by the strong sense of community and character amongst the locals.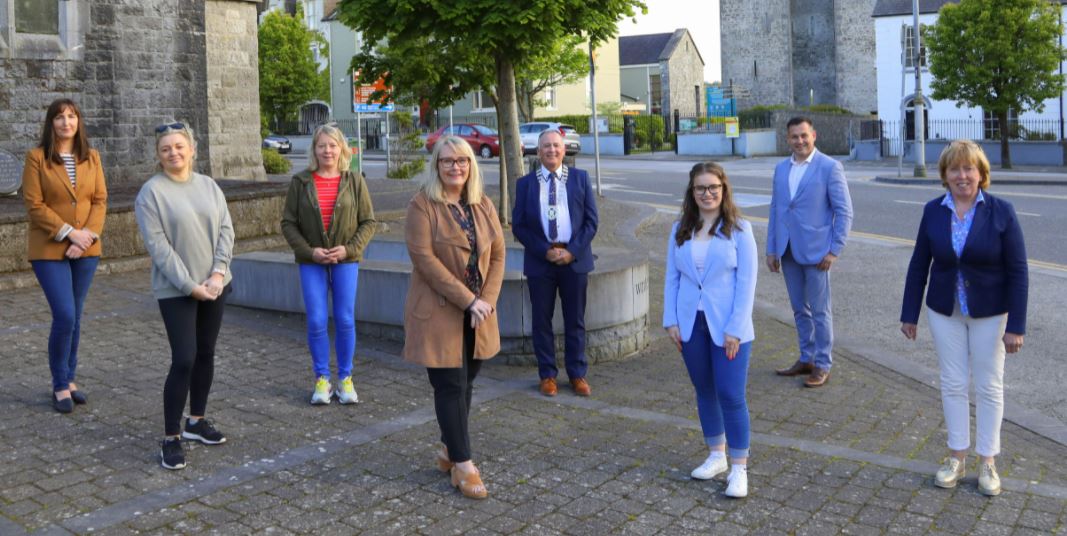 The objectives of their digital projects are divided into categories:
To provide opportunities for our town community spirit to flourish online. The intended impact of this objective was to replicate the spirit of the streets of Listowel online
To support local business through the pandemic
To showcase Listowel as a destination for staycations
Listowel Town Gift Voucher and click and collect services
Sharing and creating online content for social media that showcased the businesses and services in Listowel via a Christmas video campaign, with a focus on keeping the tone of voice friendly and conversational.  In particular, this project supported promoting retailers with little or no online presence promoted
Ballybough – Pride of Place
The vision behind "Ballybough Pride of Place" (BPop) is to generate an online presence – a digital version of the Ballybough community that would generate positive stories about the area, provide a focus point for fostering a sense of community, and serve as an organising tool for community improvement. Its goal was to create positive social change by building a proud community that exists across both online and offline environments. A small village in the north inner city, the Ballybough area has a poor reputation due to unfortunate associations with crime and recent gangland activity. While it is a proud community, mainstream reports and wider beliefs about the area continually associate the village with negative stories of crime and drugs.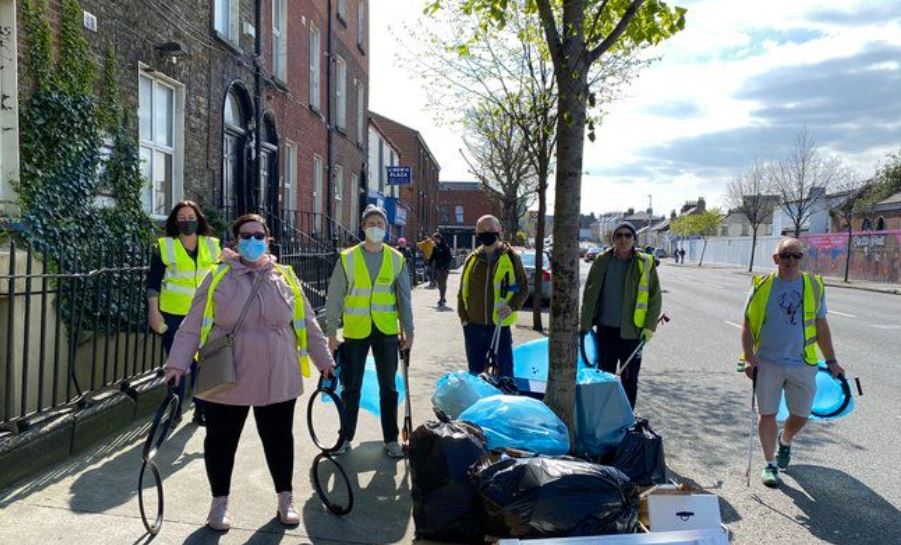 The idea behind the BPop project was that creating more pride in the area would enable greater investment by the local community in developing and maintaining the area, creating a cycle of improvement.
The central element of the BPop initiative has been to use a variety of online tools to build community and create pride in place. The first stage of the project began in 2017 and involved building an online presence on social media and creating a user base. This was achieved by sharing positive narratives and historical information about the area, setting up the pages as information hubs for sharing of news items, planning proposals or events of interest. The second phase focused on using social media platforms to flag and to identify matters of concern to residents such as fly tipping and dog fouling. This was both about raising awareness and enrolling members of the community to describe how Ballybough could be improved. The third – and ongoing – phase involves using these platforms to mobilise members of the community to address these issues. Social media is used to increase awareness of various projects and serve as a recruitment tool.