Finalists: Urban town – (up to 30,000)
Balbriggan – Digital Rejuvenation
Balbriggan's plan sets out an ambitious vision for the town, with significant buy-in and support from the local community which has been achieved via public consultation. Under their overarching plan, there are several projects:
An IoT network open to anyone interested in testing and trialling IoT technology solutions in the town.
Connected Life-Rings Pilot: trialling sensor technology, via their Sigfox Network, to  improve the process of detecting missing or stolen life-rings, which can ultimately save lives.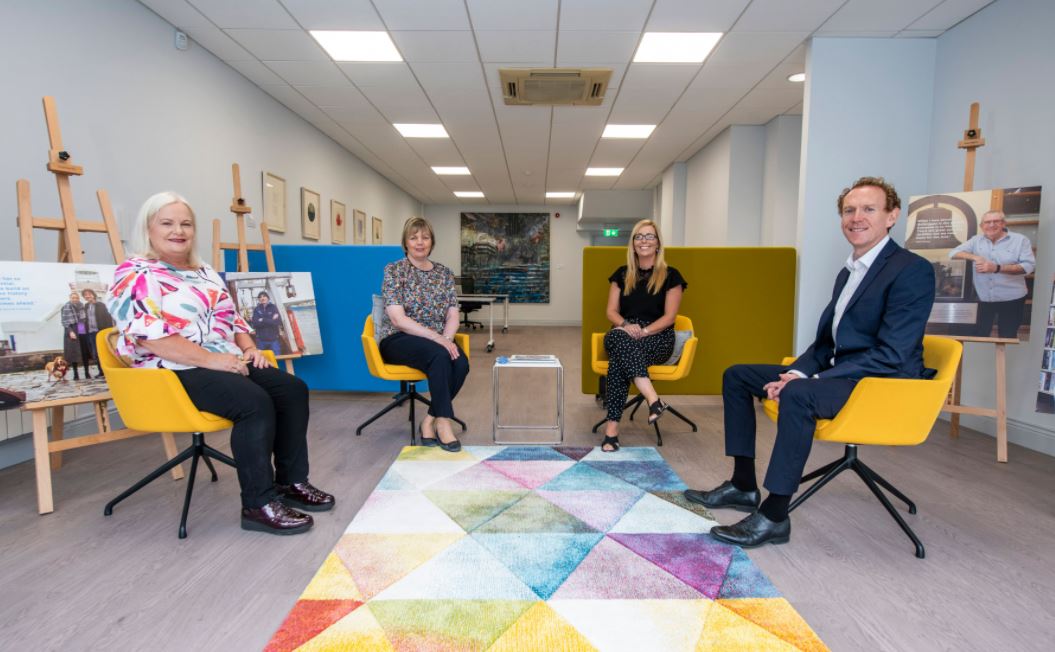 3. Smart Benches: With solar panels, phone charging ports and digital advertising space, the 'smart' benches offer a range of digital capabilities and also act as hotspots for the town's free Wi-Fi network.
4. A 'citizen science' project to empower local communities to take a leading role in the production of data, evidence and knowledge relating to mobility in their own neighbourhoods. There are currently 36 traffic sensors deployed to local volunteer citizen scientists across Balbriggan including local secondary school participants.
Blackrock (Dublin) – Digital for sport
Blackrock Athletics Club's ambition was to become a digital champion – an athletic club enthused and awakened to the benefits of getting online. Whilst showcasing the great community spirit that exists within the club and highlighting the physical and mental health benefits of athletics through Blackrock A.C., they are striving to build a world-class digital profile, that will attract new members and help build a stronger, happier and healthier community. The ambition is that within the next 12 months, Blackrock A.C. will be attracting an increasing number of new members. In addition, they aim to feature prominently as a thought leader in the area of athletics, with people from across Ireland and beyond logging on to the club's website for advice and guidance on all things athletics.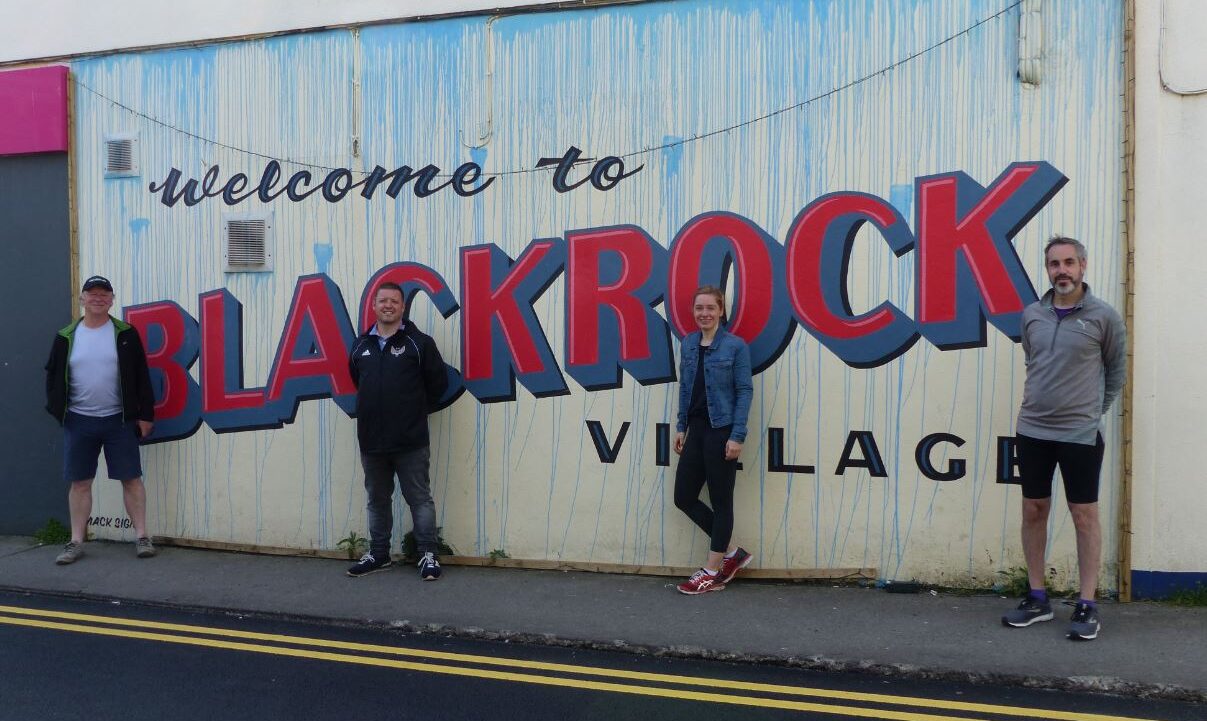 This project was initially set up in October 2020, with a 14-month plan in place until December 2021. The initial stage was the building of a new website and the establishment of the social media channels (which have already been completed). After this a consistent pipeline of high quality content such as club stories and useful athletic articles will be created. These articles will be timeless, evergreen pieces that could be used at any time of the year and by anybody anywhere in the world.
Dun Laoghaire – DigitalHQ
DigitalHQ is a social enterprise located in Dun Laoghaire. They convert empty space in listed buildings in town centres into vibrant hubs to attract digital businesses and support traditional businesses. These facilities are called Digital Growth Hubs and will play a major role in the regeneration of our towns in the coming years.
There are four core, mutually reinforcing activities carried out by DigitalHQ –
Incubation – 9 businesses are incubated in the enterprise centre. The hub's income is used to help future proof the local small business population through collaborative digital promotion campaigns, digital skills development and business attraction.
Business promotion campaigns – Under the name 'Love Dun Laoghaire' 61 local businesses were supported in 2020 through 7 digital promotion campaigns. These campaigns focussed on the online offerings of local small businesses at key events in the calendar with a strong social media focus.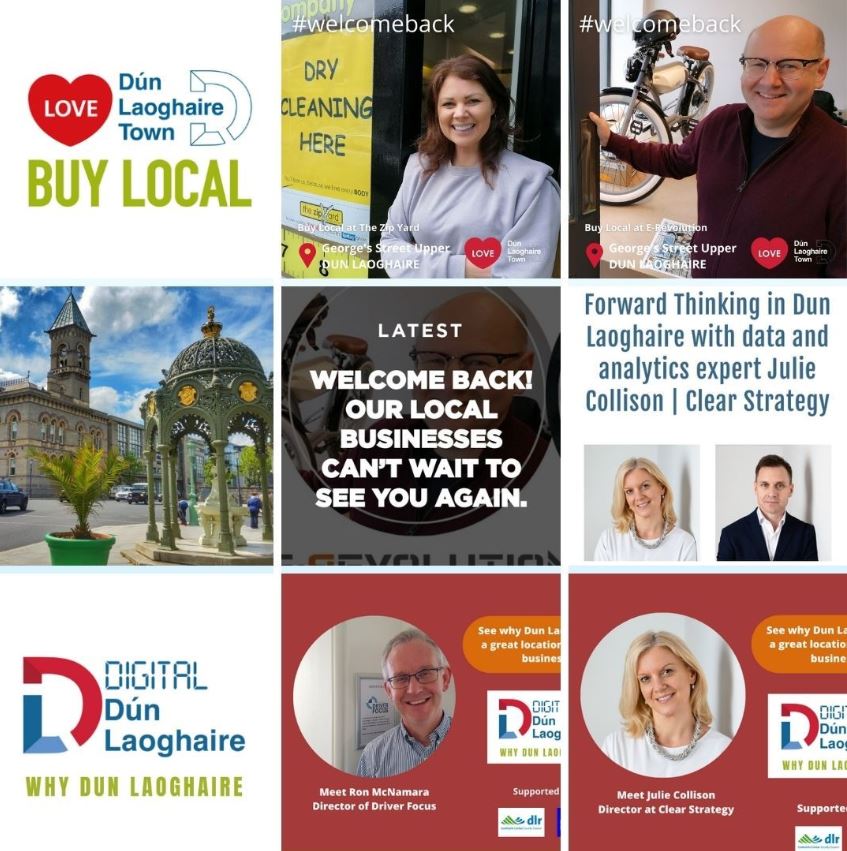 3. Business attraction – the 'Why Dun Laoghaire' campaigns feature interviews with innovation driven enterprises on why they chose our town. These features also highlight space available in local co-working spaces and innovation supports available to businesses in the town.
4. Thought leadership – Creation of widely shared posts and advice on the elements of the Digital Growth Mindset model for small businesses and how it can be widely applied.
Future plans: DigitalHQ was recently contacted by the EU DigitalSME Alliance, who feel that the work Digital HQ is doing is unique in Europe.  They are in early talks with Huawei and the University of UIster around a potential collaboration to create a living lab that focuses on taking the model created in Dun Laoghaire to the next level and delivering workshops to localities across the country on how they can leverage digital.