Free Public WiFi – Grand Canal Greenway, Co. Offaly
Selected as an exemplar case study by DCU in partnership with .IE
Funding by DRCD Digital Innovation Programme
Funding awarded: €40,000
Maturity: Pilot
Timeframe: Started 2021
Ray Bell,
Head of Information Systems and Digital/ Broadband Officer,
Offaly County Council,
rbell@offalycoco.ie

Who:
Offaly County Council
The Grand Canal Greenway / Blueway goes through the centre of County Offaly. The Offaly section of the Grand Canal Greenway involves 71km of canal and crossing large tracts of bogland. It enters the county near Edenderry and extends westwards through the towns and villages of Daingean, Tullamore, Pollagh to join the Shannon at Shannon Harbour. The county council wishes to establish this greenway as a major cycling destination for both national and international visitors. Free WiFi can strengthen the connectivity of local areas and provide a free internet connection to citizens and tourists in specific sites of interest.
Objectives:
To offer free Public WiFi in order to enhance the attractiveness of local tourism offerings within County Offaly.
To make Offaly a major cycling destination within Ireland for national and international visitors by creating a high-quality accessible cycle trail network.
To benefit local residents and businesses.
What:
WiFi equipment was placed on buildings along the Grand Canal Greenway route, and on the buildings of businesses (such as bars and restaurants) in Edenderry, Daingean, Tullamore, Pollagh, and Shannon Harbour. Free WiFi was offered to building and business owners who allowed the council to place outdoor Wi-Fi equipment on their premises. The county council has assumed the Wi-Fi subscription costs from their operational budget and commercial rates from new businesses will contribute to upkeep and expansion of the initiative. In addition, WiFi connection analytics are used to observe the flow of tourists through the county and to inform the development of services or attractions.
Why:
Providing free WiFi can attract tourists to a local area by providing an internet connection without roaming charges. This presents an advantage for the local economy and provides access to local information about local interest sites to both tourists and citizens. It also enables local businesses and communities to benefit from free Wi-Fi to operate their businesses. The county council aims to use free public WiFi as a mechanism to attract international visitors to their cycle trail as part of a flagship tourism and recreation project to provide new sources of employment into the future.
Scale:
Public WiFi hotspots are located in five locations; Edenderry, Daingean, Tullamore, Pollagh and Shannon Harbour. Further public Wi-Fi points at additional sites are planned if the pilot is successful.
Technologies:
WiFi hotspots, mounting equipment.
Impact:
One measurable impact as a result of implementing free WiFi is the setup of a start-up Gourmet Food Van and Adventure Tourism Business.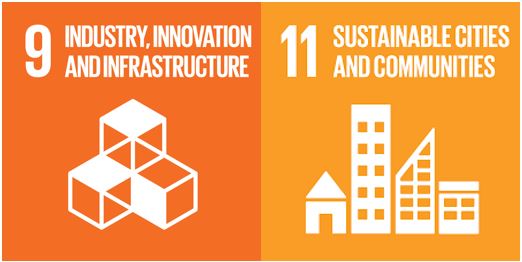 Written by Dr. Jennifer Kennedy, The Irish Institute of Digital Business, Dublin City University.