How a global search and selection company became a digital-first business
Coopman.ie, a search and selection company, was founded by Andrew Murphy and Mark Fallon in November 2019. They had worked together for a number of years at a global search company before deciding to set up Coopman. The company operates internationally, with the headquarters in Dublin and an office in London. It operates across all sectors of financial services including accounting and finance, risk, compliance, front office, on a permanent and interim basis.
Company purpose and accreditation
Andrew talked about the company's purpose and the fact that they have B Corp accreditation. This was a new concept for me so I asked him to tell me more. Certified B Corporations are leaders in the global movement for an inclusive, equitable and regenerative economy.
Unlike other certifications for businesses, B Lab is unique in that it measures a company's entire social and environmental impact. Andrew sees it as important to demonstrate their commitment to transparency and good governance and the fact that they put purpose before profit. They are the first recruitment agency in Ireland to gain B Corp certification.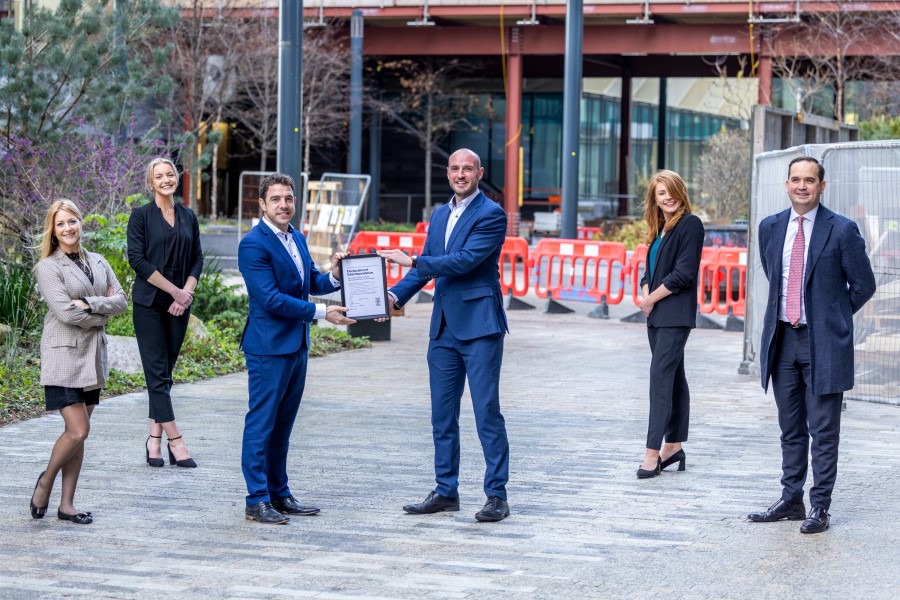 Move to being a digital-first business
They were three months up and running before Covid hit. Despite doing did a full risk assessment and SWOT analysis, Andrew says, unsurprisingly, a global pandemic didn't feature. Such are the variable issues that businesses have to face and overcome.
Recruitment is a people business. Before Covid, 90% of their business was in-person. Like everyone else, Covid forced them to go digital. Coopman was in the process of building their own team, and doing the recruitment online was a new experience for them. The stakes are high when building a new business so it was important to them to hire the right-fit people. They currently employ 10 people and are looking to double head count this year.
Covid has made them rethink their approach and they now see themselves as a digital-first business, arranging meetings with candidates as and when they can. The fact that people are increasingly working remotely means that candidates are not in the city so face to face meetings are harder to arrange.
People have got used to Zoom and lean towards this as the first option and only meet in person if there is a potential match after the initial screening call. Previously this would have been done on a phone call but Zoom has replaced that.
Engagement has improved as a virtual meeting is better than a phone call. Mark would like to have more in-person meetings but knows that this will take time.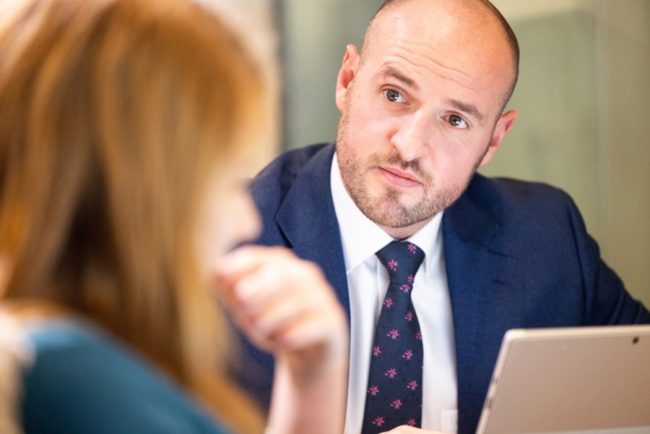 Role of their .ie website and digital tools
Mark sees their .ie website as their shop window, telling the world about Coopman and what they are about including their mission, values and services. It is an educational and awareness platform both for candidates and companies looking to hire. The website has a role in prompting people to get in touch using online forms. When they set up they wanted to be a value-add-led business so they have created a lot of original thought leadership content to help and educate people in their day to day roles. The website is the platform to host all of this content and bring it all together. As they take on new clients and candidates, they have a live feed from their website to their CRM.  Mark says this is a vital tool in organising contacts, acting as a centralised hub and automating key tasks.
They also use productivity software to manage their business efficiently. Some examples are the invoicing system, Dext and an accounting system, Surf Accounts.
They are a paperless office, so there is no printing of reports. They also invested quite heavily in their digital and tech stack to allow them create a lead generation system for automated marketing. The objective is to increase their digital productivity within the business.  They have ambitions to do a lot more in this area in the future.
Mark says that transparency is key so they have created a testimonial feedback loop where clients and candidates can rate Coopman on Google and this is shown on the website. It acts as a prompt to ensure they always put the customer first.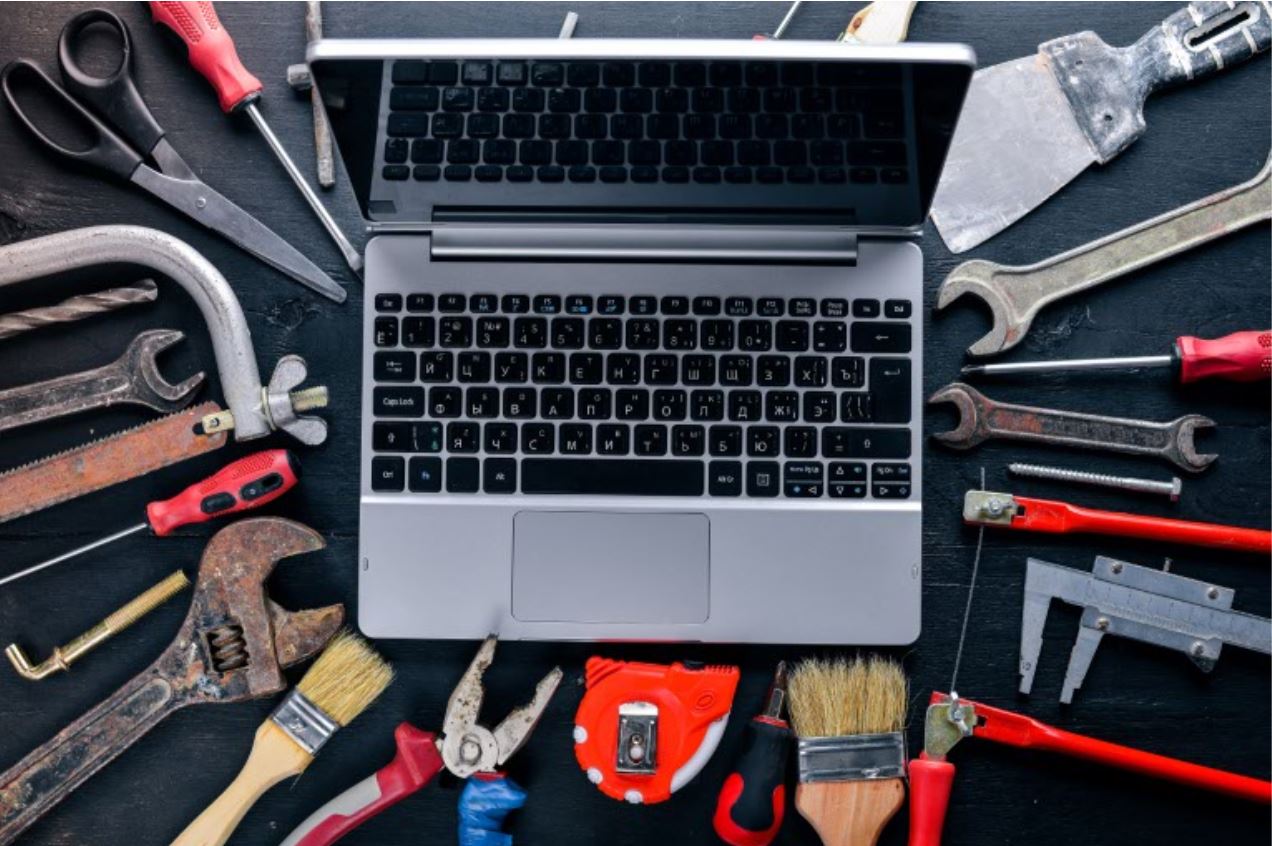 Importance of website for brand building and lead generation
As a new professional services business, the website is an important tool to build the brand benefit. Coopman uses Google ads and social channels, especially LinkedIn to drive traffic to the website. This allows them showcase their content, company news and corporate events. They also have their own podcast published on YouTube. The intention is to drive traffic back to the website which allows them analyse the user journeys. This data provides insights to help them to be highly targeted in their business development activities.
"The website is key in terms of helping with lead generation."
There is a plan to do a full website revamp next year. The intention is to provide more functionality, more landing pages leading to improved Google rankings. They have hired a new marketing manager who will be responsible for the new website and improved SEO. One area that has worked well is content. This can be created in house quite easily. Coopman has been fortunate that their content has attracted media interest and news exposure.
Why a .ie domain?
Why .ie –  Coopman is a proudly Irish headquartered business. Andrew says that having their .ie domain gives them more credibility in the Irish market. The company domain name is so important that if it is not available you change the company name. Fortunately, there are a lot of available .ie domain names. When they extent into international markets, they will use localised domains.
Investing in digital to support growth
As the business grows and matures, they will hire more consultants and teams. The new website next year will be tied into automation, driving internal efficiencies and lead generation. The new website will feature improved user experience. It will also have content and information hubs, for example a section for accountants with all the relevant information and contact points they need.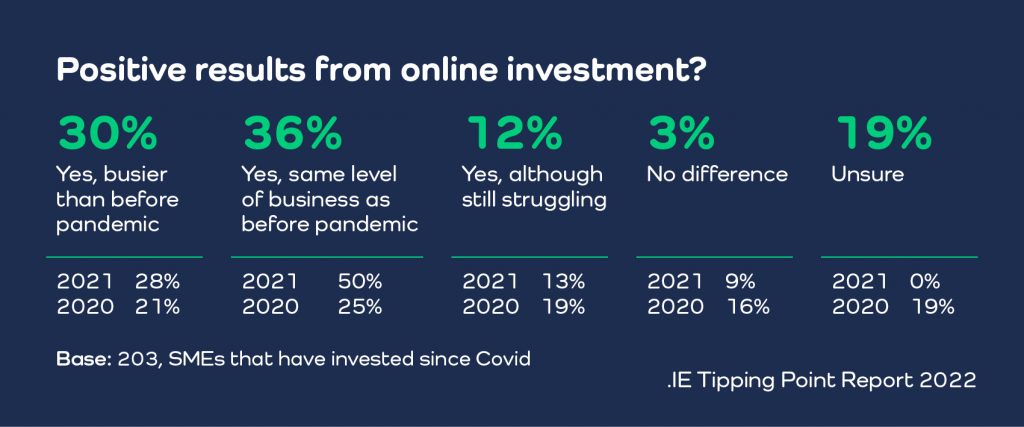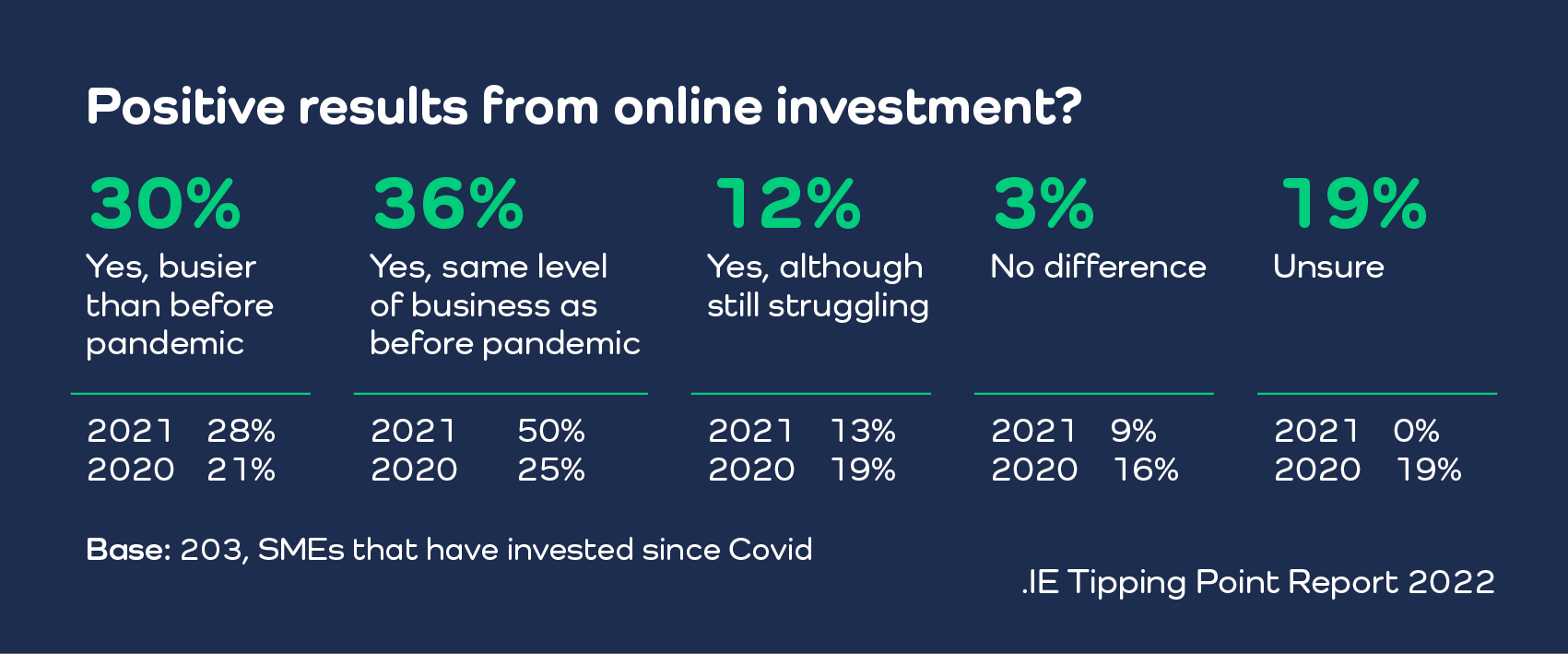 Andrew hopes the new website will serve them well for several years and he expects to invest €15k – €20k in it. He stressed that it is vital to continue working on the website – it needs constant monitoring, updating and tweaking. It's vital to ensure that the website is linked seamlessly to business operations and that the data comes through to support growth.
Andrew's top tips
Customers need to become familiar with online companies. Build trust from the get go. If you're serving Irish customers in the Irish market, a .ie domain straight away gives you the stamp of trust. Then the website needs to finish the job by hosting good quality content that customers want.
Purpose of website is to speak to your audience, so when designing the website you need to put them first.
Think like your customer and how they might want to use your website to create a good user experience and journey. See, read and know. Navigate the journey.
You need to understand your brand and your brand essence and ensure this is reflected within the website, from colours and fonts to imagery.
Promote your mission and values to let people know what you're about and what you stand for. Gain their attention and trust.
Read More
Check out our other SME Online Success Stories.
Our SME Start and SME Evolve pages offer practical insights and business supports that enable you to thrive online.
Oonagh McCutcheon is our Corporate Communications Manager and National Director of our .IE Digital Town Programme.