How a web developer turned love for biodiversity into an online business
Erva is a start-up business, which sells native Irish wildflower seeds online, inspiring a community of nature lovers to create beautiful natural habitats in their own homes.
I had the pleasure of catching up with founder, Éadaoin McCarthy to hear all about how she transformed her passion into a thriving online business and her hopes for Erva's future.
The beginnings
Being from a small rural area in County Cork, Éadaoin was always around nature growing up. For as long as she can remember, she was fascinated by the surrounding wildlife which ignited her passion for local biodiversity.
Inspired by her parent's professions, her mother an artist and father a photographer, and following a degree in Multimedia, her love of design and technology led to a successful career as a freelance web developer.
When Covid hit in 2020, Éadaoin was very busy developing and designing websites for other businesses and start-ups. She was spending most of her time in front of the computer screen, neglecting her other interests and felt disconnected from her local community and nature.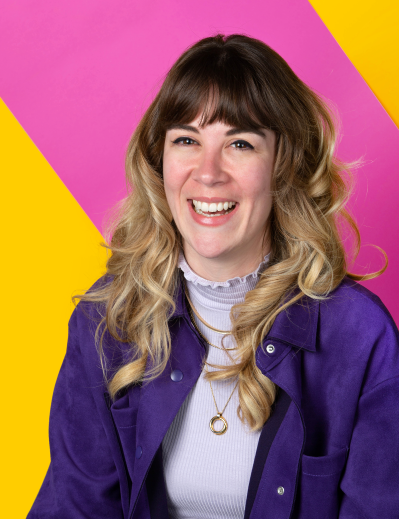 To reconnect with the natural world, she began gardening again, planting local Irish flora. Rediscovering this passion gave Éadaoin the idea of combining her love for web design and Irish biodiversity. It was time for her to apply her web development skills to her own passion and Erva was born.
''I thought that selling wildflower seeds online would be a perfect balance between the two, my passion for tech and love for nature!''
Her journey online
Éadaoin decided to introduce her new brand Erva by launching the website first, which she recognised would be 100% owned and controlled by her. She felt that a website was the best way to showcase her business and the products she was offering.
Therefore, most of her efforts were devoted towards creating an excellent experience for her customers through web design. She believes it is vital to have a functioning, engaging website in order to build trust among her customers.
''With a website, it's entirely your design and completely under your control. It lets people know you are trustworthy and authentic so it makes sense to set up your website first.''
Éadaoin choose a .ie web address to show that Erva is an Irish brand selling wildflower seeds that are native to Ireland and harvested locally. She felt the .ie domain would build trust in the Erva brand among her target audience.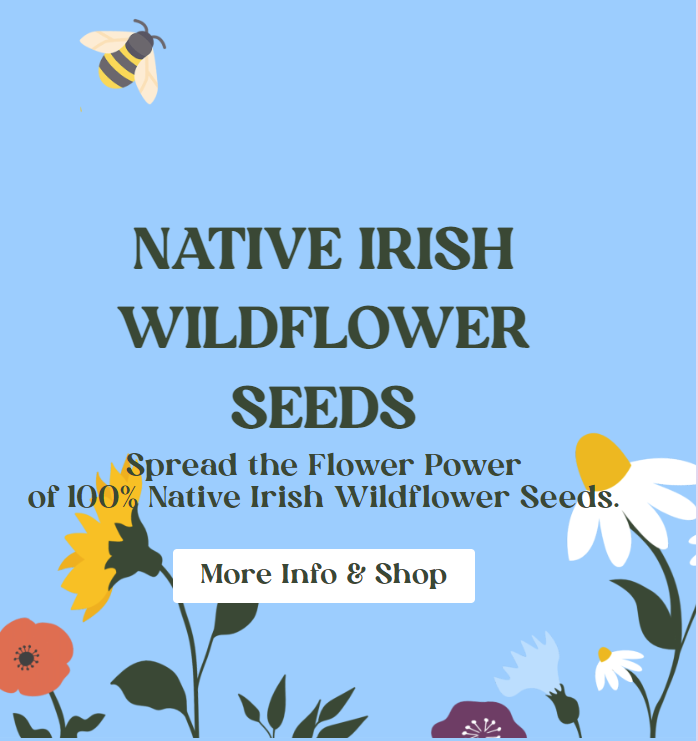 With her extensive background in web design, Éadaoin was able to dedicate her time to build her own website on the WordPress platform, which required limited investment. She registered her .ie domain, got her hosting and began the process herself. Erva allowed Éadaoin to demonstrate her own self- expression through the creation of graphics, giving Erva its unique visual identity.
She began the design phase in the beginning of 2022 and launched her e-commerce site, using the WooCommerce plugin, in September. Having visited the erva.ie website myself, you can see the attention to detail Éadaoin put into the design, from the animated graphics and interactive buttons to the bright colour palette. The homepage effectively engages the visitor while giving insight into her brand and its purpose.
Once Éadaoin created her .ie website, she set up multiple social media accounts to drive traffic to it. She soon realised how time-consuming social media can be and that it was best to focus on the platforms which were most authentic to her and her brand – those which effectively represented and communicated Erva's message.
Social media platforms are amazing tools to build brand awareness and she decided to focus her efforts on Instagram primarily as it's a visual platform. With her background in photography, Éadaoin creates beautiful product shots, which align with the visual identity of her brand.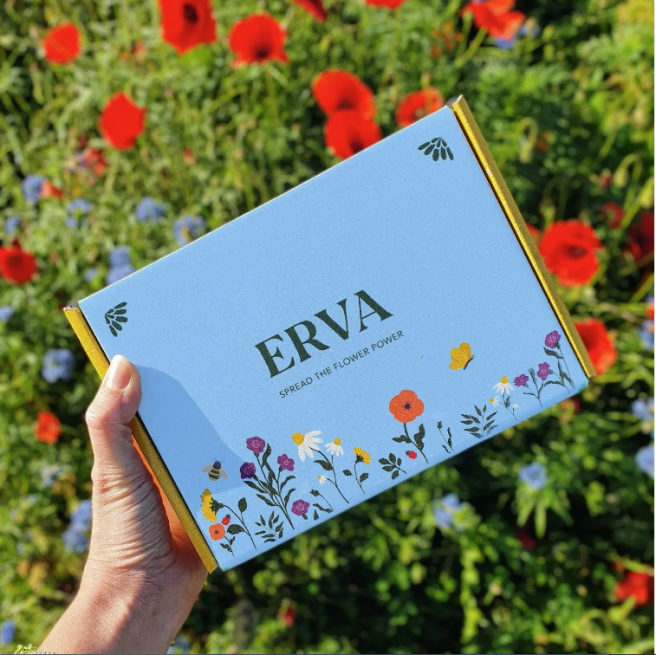 As of April 2023, roughly 6 months after launch, the website is responsible for 80% of Erva's total revenue with an e-commerce conversion rate of approximately 4%. Éadaoin has also partnered with some small retailers where her Erva wildflower products are sold in-store, and she attends local markets. Having built brand awareness through social media and word of mouth, Erva's success to date is primarily from organic search and social media referral.
Since the launch in September, Éadaoin expanded her product range to include gift boxes and later partnered with &Open, a marketplace which organises corporate gifts for staff.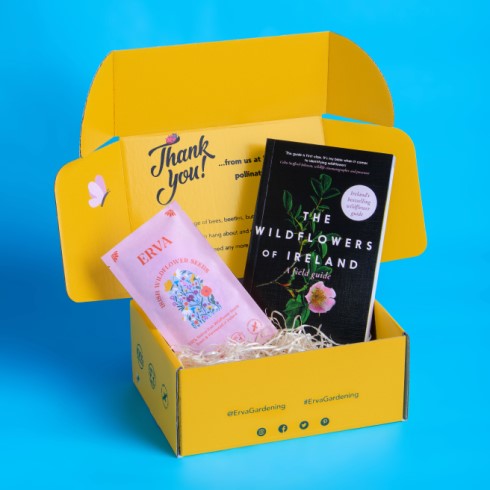 Looking to the future
Éadaoin currently runs Erva by herself from her home. She would like to grow the business by finding someone to join the Erva team to share the workload and motivate each other to expand the brand.
In terms of the website, Éadaoin has a vision that erva.ie will become a digital hub of information for all things 'Irish Biodiversity'.
''Through colourful animation, erva.ie would guide the user through the steps of sowing and harvesting their own Irish wildflower seeds, showcasing all the beautiful flowers which are native to Ireland and support its biodiversity.''
With help, Éadaoin hopes to grow her Google Analytics knowledge to track the customer journey so she can continuously update and improve the Erva website. She aims to create a one-stop shop for Irish nature enthusiasts, building a community for her biodiversity movement. With this in mind, she would be interested in partnering with other brands who express the same ambitions and goals as Erva.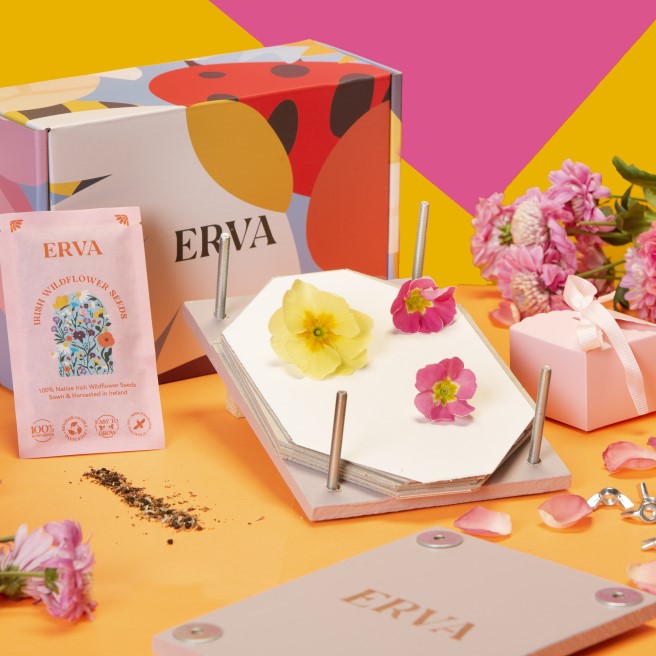 Éadaoin's top tips
Go at your own pace, don't compare yourself to other entrepreneurs.
Always be authentic to who you are. Don't feel pressure to engage with activities that don't align with you and your brand message.
Don't be afraid to ask for help! Whether asking for advice from other business owners or delegating responsibility to new staff to expand your business. People are usually more than happy to lend a helping hand.
Be consistent with your brand across all channels. Create an omni-channel marketing approach which conveys your authentic message.
Read more
Check out our other SME Online Success Stories.
Our SME Start and SME Evolve pages offer practical insights and business supports that enable you to thrive online.
Laura Boyle is our Marketing Assistant working within our corporate communications team.