How Lakelands Kayaks built its online business in just one year
I sat down with Ray Carolan, MD of Lakelands Kayaks to talk about his business which was launched in September 2020, at the height of the Covid-19 lockdown restrictions. Ray was looking for a new outdoor adventure but couldn't source a kayak. So having spotted a gap in the market, he took the plunge and set up Lakelands Kayaks.
Customer Focused
Ray's business is all about the fun, adventure and experience of kayaking. He sees the purpose of the company as helping and guiding people to have fun on the water and this is at the core of what they do.
Care, trust, quality and adventure are the key values on which they have built and manage their business and these values are at the forefront of everything they do, from recruitment of new staff to customer service.
Ray is passionate about excellent customer experience (CX) and has adopted some of the best CX features from big brands for his small business. He was able to draw on his experience of working as a User Experience designer on projects for big brands, including banks, and to incorporate best practices in his own business.
Lakelands Kayaks sells to the public and supplies to other businesses. He set up his own brand of kayak, SKIPJAK, which has been trademarked. The company is based in Mullingar, where the warehouse, website and customer support is managed. They also have a larger warehouse in Longford.
While customers are welcome to visit the warehouse, 95% of their business comes through the website.
This means that customer service via phone and web chat must be of a very high standard. This is very important because a person's experience, their dimensions and size will all have an effect on the type of kayak that is suitable for them, so Lakelands puts a lot of emphasis on providing good advice and guidance during the purchasing process.
Ray feels that trust is key for customers, so if they don't have a suitable kayak they will be upfront about it and this is in line with their business values.
Customers who already have kayaking experience tend not to need support and will go through the online sales process and make purchases unaided.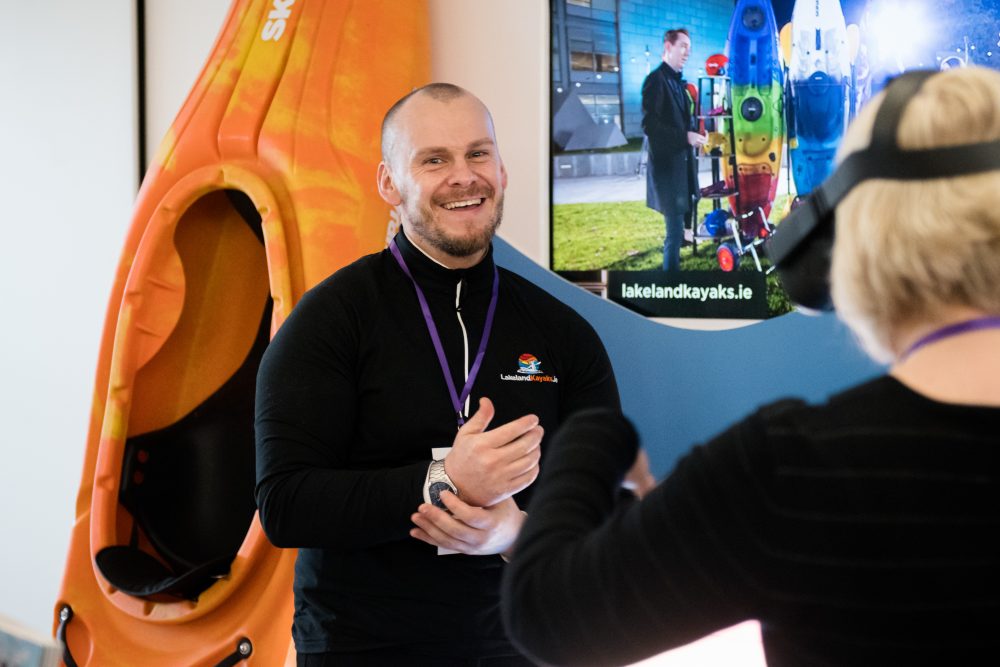 Promotional tactics and website functionality
They use Google Analytics, Google Display Ads, PPC and Google Shopping and find these tactics are very valuable for the business. Ray measures the conversion rate, which at 6.5% is above industry average. He also measures cost per acquisition and uses the services of an external company for this.
In terms of return on investment (ROI), Google Shopping delivers 35%, meaning that for every €100 spent on advertising, it generates €3,500 in sales. On Google Display Ads, the rate is 16%.
Website functionality includes web chat, a payment system, newsletter sign up and contact forms. They also use Trustpilot which is crucial for their credibility. Customers are offered the opportunity to post a review once they purchase something. If non-customers post a review the Trustpilot algorithm will score it low and this ensures that the reviews are true and authentic.
On the back-end, they use a number of integrations and plugins for order management, delivery and logistics. As they use Shopify as the content management system for the website, there are a lot of plugins and extensions including Google, Facebook, cookie privacy and GDPR policies integration. Their delivery management software is SmartRoutes, based in Cork. The app allows them put in the Eircode of every order which lets them plan the delivery route. From the Shopify backend, it pushes out notifications of every order.
Their customer base is currently in Ireland. Ray says that Mayo, Donegal and Cavan are very strong regions for them, followed by Fermanagh and they plan to develop the Northern Ireland market this summer. It makes a lot of sense for them as their warehouse is based in Longford which means reduced mileage for deliveries.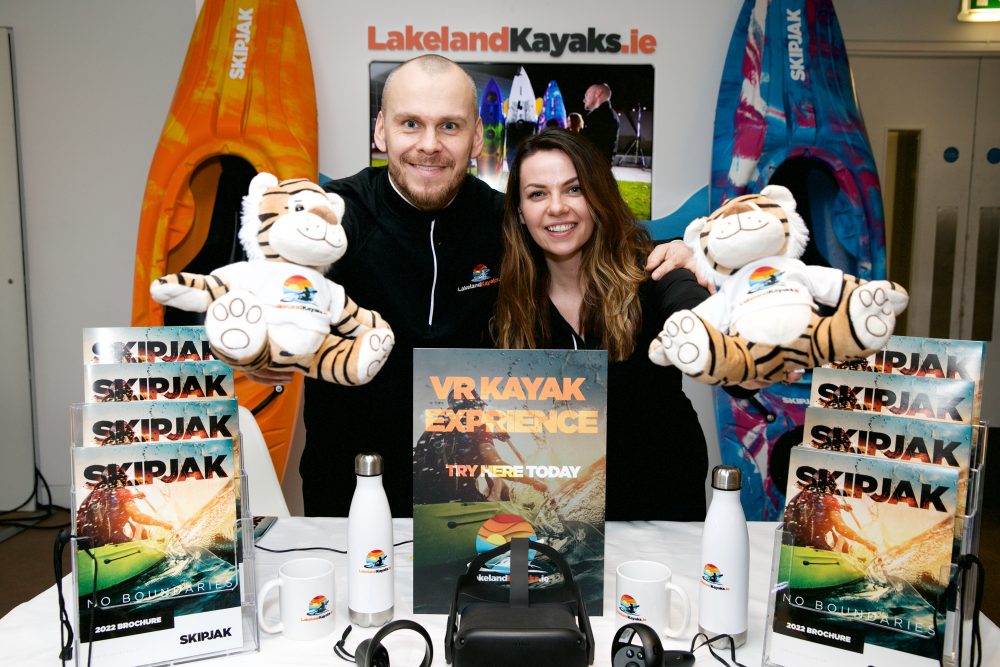 Digital-first
Ray sees the company as a digital-first e-commerce company. However, he also has ambitions to open a retail shop and attract footfall and new customers.  For example, the Fleadh will be in Mullingar this summer so there will be lots of visitors and it's an ideally opportunity to promote the business.
With regard to website content, they post regular blogs as well as high quality photos and images. They have a photographer for three days a month to keep visual content fresh. Experiential imagery is almost more important than product photography in Ray's experience. Customers want to buy in to what kayaking can offer as a leisure pursuit.
Ray chose a .ie domain as it represents trust.
"You have to be legitimate to get a .ie domain and it shows you are local."
For Ray, the fact that holders of .ie domains are validated makes it more secure. Given that they currently operate in the Irish market, it was the obvious choice.  In time, if they expand into other markets, they will use the local country domain.
Continuing investment and future growth
In the next year, Lakelands Kayaks plans to keep building and upgrading the website. They did A/B testing of products and want to develop a wholesale section on the website for B2B sales offering customers pricing, the ability to place orders and self-serve.
Although the Irish market is relatively small, there is still potential for growth. The next step will be to target European countries with Germany and France at the top of the list. After that, Ray will target some of the Scandinavian countries.
Ray is full of praise for his committed team of 7 staff.  He promotes open communication and ensures there are no hidden agendas, always remaining faithful to the core values of the company.
Ray's top tips
Brand – get this right at the very start before a website is built.
E-commerce – use Shopify, all the systems are there and ready to go. It is easy to transfer a .ie domain to a Shopify website.
Be ambitious – play big. Look at what the big guys are doing and try to emulate that. All the tools are there for SMEs to adopt best practice, especially excellent customer service.
Quick responses – someone has to be there to respond to customers who are coming to the website via Facebook, Google ads and organic traffic.
Nice clean website design – make sure the products are well displayed and keep it simple. The customer wants to be able to see your products quickly and easily.
Lakelands Kayaks has come a long way in 18 months. They are a finalist in the Small Firms Association National Small Business Awards 2022 in the Emerging New Business category and also featured on The Late Late Show.
Read More
Check out our other SME Online Success Stories.
Our SME Start and SME Evolve pages offer practical insights and business supports that enable you to thrive online.
Oonagh McCutcheon is our Corporate Communications Manager and National Director of our .IE Digital Town Programme.