How to take your business online
Whether you're setting up a brand new business or looking for ways to promote an established one, your top priority should be taking your business online. In this day and age, we all expect to be able to find information about a business online, and by putting some effort into building and curating your online presence, you'll be able to take control of an important part of your business branding.
To do this, you'll need to begin with a solid understanding of who your target audience is and how to appeal to them, as this will dictate everything from the visual look of your online presence to the kind of language you use in your content. With that worked out, it's time to get started…
Setting up your own website
Why you need a website
Did you know that nearly two-thirds of Irish consumers think a business is outdated if it doesn't have a website?
A website serves as your online 'premises', and whether you use it to sell your products directly or it just serves as an online brochure, it's an essential part of your business identity.
It's also something that instils trust, with our research showing that 84% of consumers trust businesses with their own website compared with just 36% who trust those whose only online presence is on social media. It's about being professional and credible.
Tempting though it may seem to rely solely on social media for your online presence, it's vital not to. The recent outages from Facebook, Instagram and WhatsApp illustrated an important point: you ultimately don't have complete control over the digital space you occupy on social media, and you're effectively renting rather than buying space. Rather than putting all your eggs in one basket and risking losing sales in a social media outage, having your own website puts you in control.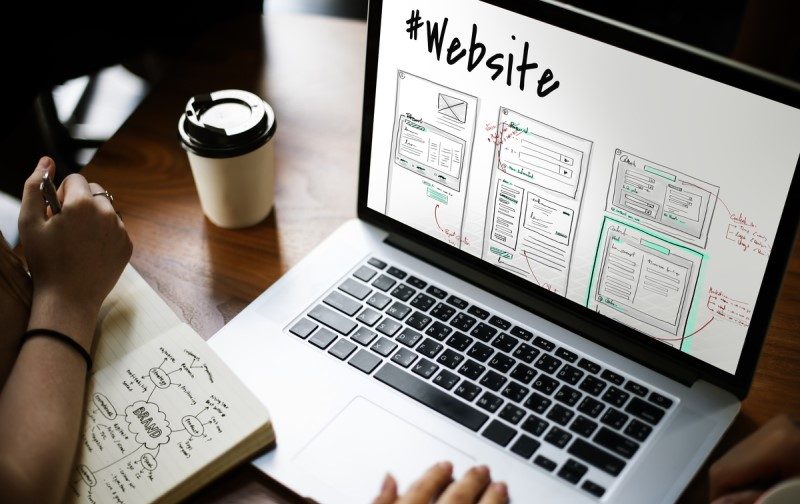 Registering a domain
The first step to setting up your own website is to register a domain – in other words, the address people type into their browsers to find you. If you've already registered your business name with Ireland's Companies Registration Office, you'll want to make sure your domain name is as close to your business name as possible to make it easier for customers to find you. If you've not yet chosen a business name, domain name availability can be a factor in how you decide to name your business.
To register a domain name, you'll need to prove you have a connection to Ireland and provide supporting documentation. You will find lots more advice on what you'll need, and on choosing and registering a domain name, here. We also recommend having a read of our e-book on choosing a domain name.
Choosing the right content management platform
Now that you have your new domain, you're ready to begin building your new website. This needn't be a daunting or expensive task, as there are plenty of free platforms that can help you create a professional-looking website using pre-made templates, known as 'themes'. You will also find that many of our Registrars have handy DIY and 'build it for you' website builder products to make this easy for you.
If you would prefer to have a website developer build your website for you from scratch, this can be costly. Take a look at our e-books on website costs and how to get an accurate website quote.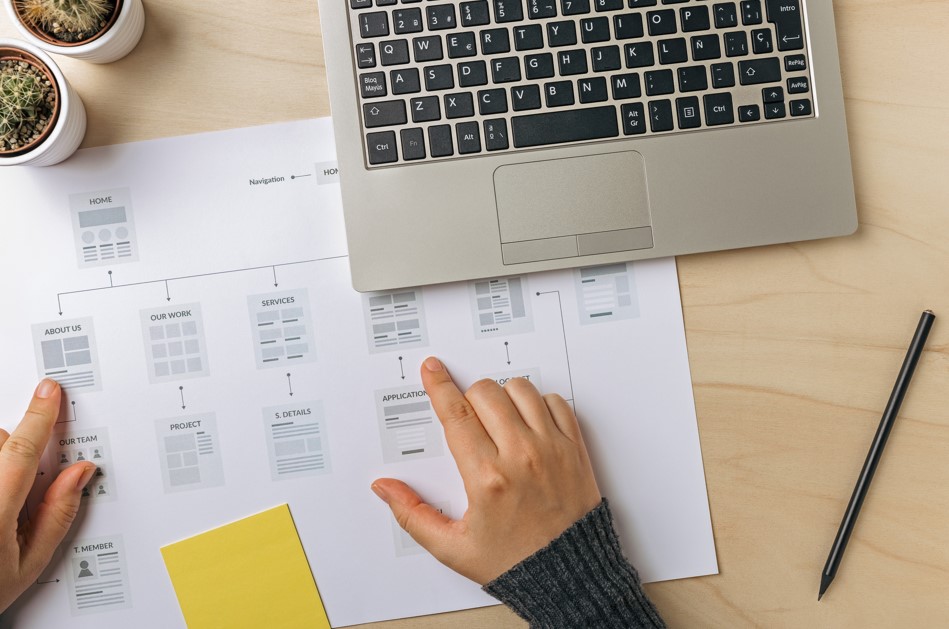 Design
Website building platforms will have thousands of free themes for you to choose from, so you'll want to take a look through some of them to find one you feel best reflects your business and branding. For example, if you want to sell products online, you'll need a website with an e-commerce function built in (make sure you have the logistics in place to start fulfilling orders as soon as your website launches), while if you're a photographer or artist you'll want a theme that allows you to showcase images of your work
Content and structure
Next, you need to think about the structure of your website. What information will you need to convey, and how many pages will you need to cover it all? It's worth working on your site structure on paper so that you can sort it logically and ensure people will be able to navigate easily around your content. For example, you might want to break your products or services into categories and then work out subcategories. Don't forget to include a homepage, contact page, a page about your business and its history, and perhaps a blog if you're hoping to explore the idea of content marketing.
User experience
As your new website takes shape, it's important to consider how user-friendly it is. Does it display properly and can it be read easily on any browser and any device – desktop, laptop, tablet, smartphone? Is it easy to navigate around, and is the text the right colour and font to be read easily? Does each page load quickly or does it take a while? It's worth asking a few friends to take a look at it and see if they spot any problems you may not have noticed.
Search engine optimisation
Another consideration at this early stage is search engine optimisation, or SEO. Having good SEO in place from the start will help search engines understand what searches your website should appear in, so it's important to make sure you use relevant keywords (the things people might search for to find your products) on each page and in your title tags. Moz is a great place to start with learning about the ins and outs of SEO.
Once your website launches, it's also a good idea to think about what's known as 'off-site SEO', or 'link building' – in other words, building links to your site from other websites. Links from authoritative websites are seen by search engines as an endorsement, and they'll help you appear higher up in search results.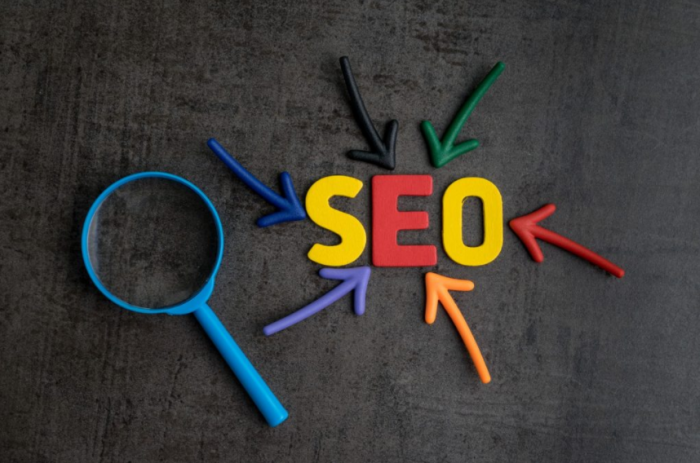 There are lots of ways you can build links to your website. For example, if you're generating some publicity about your new website, make sure there's a link in any online articles about it. You can also include your website link in your social media profiles, which we'll come onto now.
Creating your social media presence
While your website is vital in that it's your own corner of the internet, having a presence on social media is important too – it's not a question of one or the other. Social media is where you can find and engage your customers, keep your business at the forefront of their minds and, of course, drive traffic to your website.
The main social media platforms to consider are Facebook, Twitter, Instagram, TikTok, LinkedIn, Pinterest and Snapchat. Each of these can be used free of charge, but you'll also have the option to pay for advertising to get your posts seen by a wider audience. This can be an effective way to reach new customers.
The important thing to remember here is that you don't need to be on all these platforms – in fact, it's probably not a good idea to be on them all! You'll need to post regularly, which takes time, so signing up for too many platforms puts you in danger of over-committing and not giving enough time to any of them. Instead, choose one or two and do them well, because the more you put into social media, the more you get from it.
Each platform offers something slightly different, and you'll need to think carefully about which ones are best suited to your business. For example:
If your business revolves mainly around a physical premises, Facebook is a great way to attract local people, who'll also be able to leave reviews (and good reviews help your business appear higher up in search results).
Instagram and Pinterest are based on photo-sharing, so will work well if you have products that look great in lifestyle photographs and that people want to share – such as desirable homeware products or bouquets of flowers.
If your business is more B2B, relying on networking with others in your industry, then LinkedIn will be better suited to your needs.
Once you've chosen the right platform(s), you'll need to set up your profile by writing a short bio explaining your business, and linking to your website. You'll also need to choose a suitable profile photo, which could be your business logo or perhaps a suitable photograph of one of your products.
You'll then need to post regularly, and reply to any comments people leave on your content. There are plenty of free tools to help you manage this, such as Hootsuite and Buffer, and these can also help you keep track of your statistics, such as follower numbers, engagement metrics and so on. It's a good idea to post a variety of content, rather than just text or photos on their own; videos can work well, and you can use tools such as Canva to help you create different forms of media to drive engagement.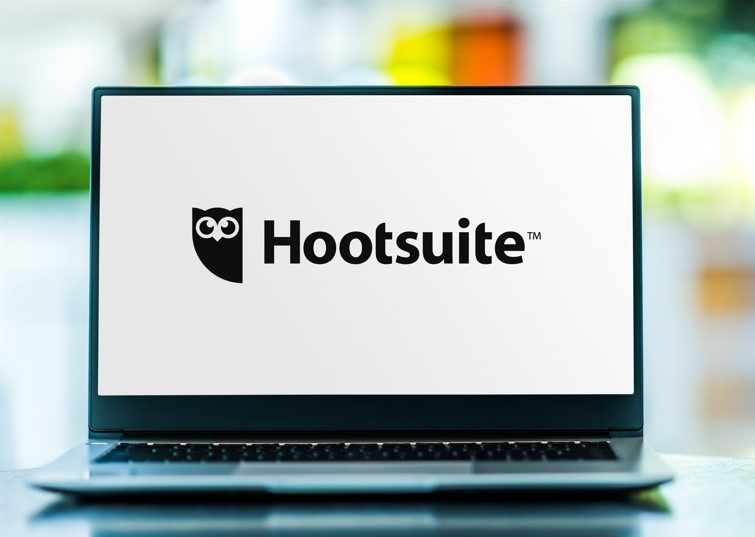 Getting started with email marketing
There's one more type of online presence we want to cover today, and that's email marketing. Still a hugely popular form of marketing, this can be a really effective way of bringing customers back to your site at regular intervals. Many businesses use email to send out a weekly or monthly newsletter to share special promotions, talk about new product launches or run competitions.
To get started with email marketing, the easiest thing to do is to sign up for an inexpensive tool such as Mailchimp, which lets you create mailing lists and send emails in bulk. It'll also allow you to personalise your emails, so that recipients get an email addressing them by name without you having to send each one individually.
Don't forget, due to GDPR regulations, you can't send cold emails to people who haven't asked for them. Customers and prospective customers will need to sign up and explicitly opt in to receiving emails from you, so it's a good idea to add a newsletter sign-up link to your website to encourage them to do this.
Final thoughts
We hope you've found this a useful introduction to establishing an online presence for your business. In the early days, you'll probably find there's a bit of trial and error involved in finding out what online platforms work best for you and what kinds of content your particular target audience engages most with. Keep measuring your results and doing more of what works well and you'll soon find your business is thriving online!
For some further inspiration, check out our SME Online Success Stories. Also, our SME Start and  SME Evolve pages offer practical insights and business supports.
Oonagh McCutcheon is our Corporate Communications Manager and National Director of our .IE Digital Town Programme.