.IE and Retail Excellence Web Health Report
A Web Health Report produced by .IE in partnership with Retail Excellence Ireland (REI), has shown that Irish retailers are falling behind consumer e-commerce expectations. The .IE and Retail Excellence Web Health Report analysed the web health and performance of REI member websites across a variety of retail sectors including fashion and footwear; books and stationery; toys; DIY and garden; department stores; and health and beauty. This unique piece of research focusses specifically on the areas of web analytics, user experience (UX), marketing, security and e-commerce.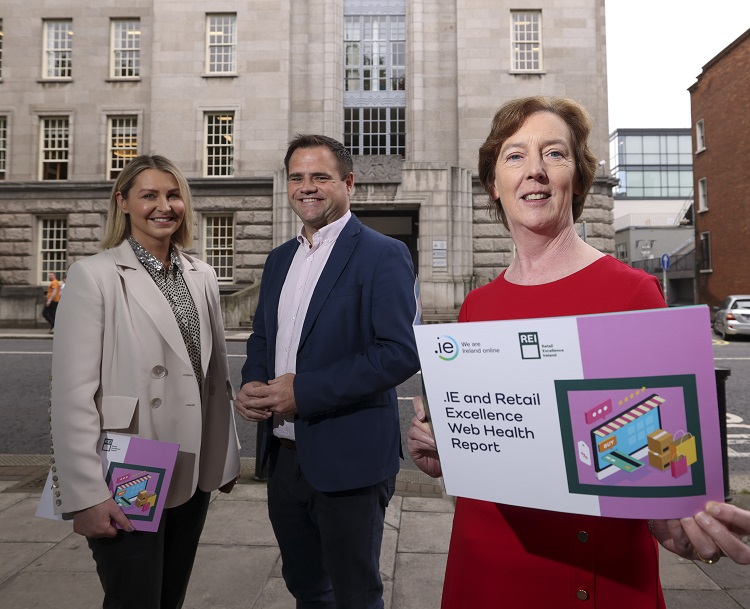 Oonagh McCutcheon, our Chief Communications Officer said,
"Digital transformation is not only changing companies but also defining markets, industries and economic activity resulting in a changing business environment. Yet, in spite of the importance of digital transformation to the Irish economy, empirical research suggests that some sectors are lagging behind. The .IE business intelligence team drilled into the features of REI member websites and provided actionable insights to assist them in improving their online offering."
Key Findings
60% of retail businesses use web analytic tools, the most popular of which is Google Analytics
Adoption of User Experience (UX) features by retail businesses is low with just 14% of retail businesses offering a live chat function while only 18% show customer reviews on their website
With almost half of retailers selling online, 46% have e-commerce cart functionality while 41% are using a recognised e-commerce provider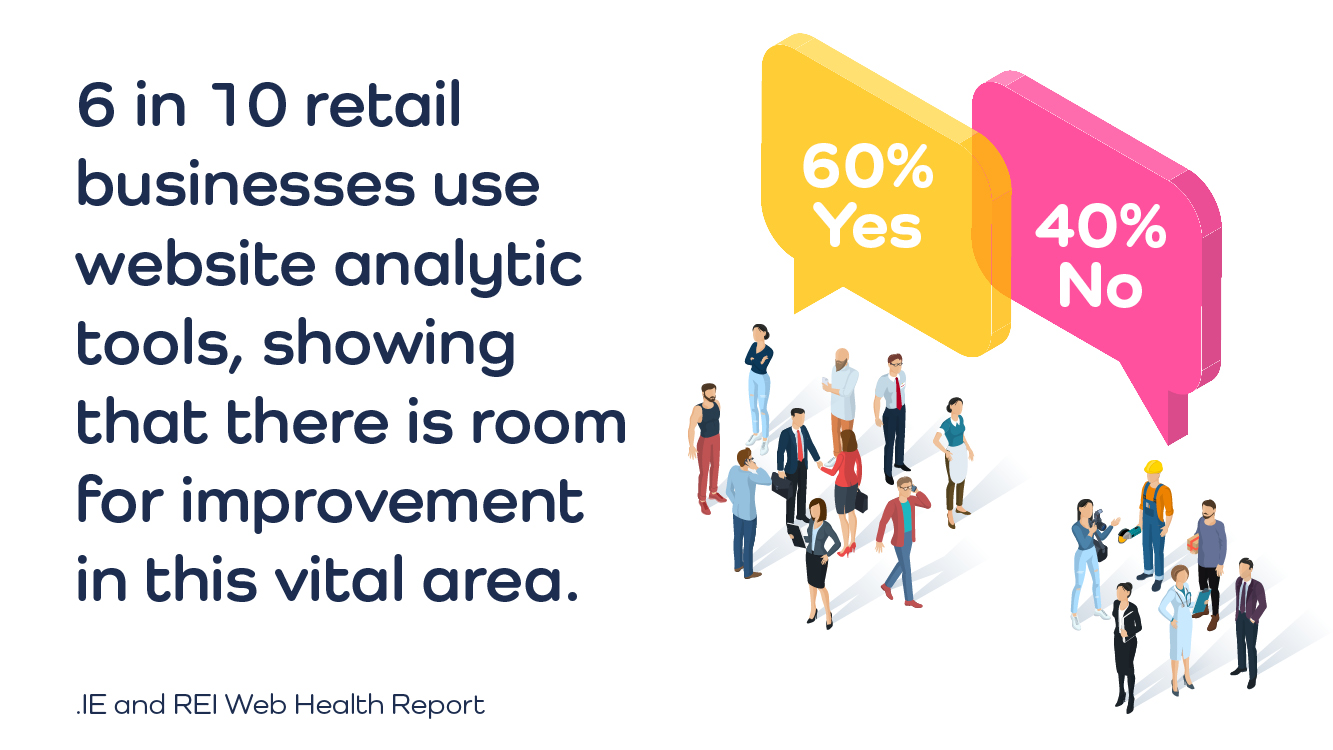 Just 20% are utilising online ad tracking, leaving retailers missing potential opportunities to gain greater insight into their advertising performance
91% of retailers have security certificate software however, only 22% have implemented CAPTCHA (the security test that distinguishes human website visitors from bots) on their website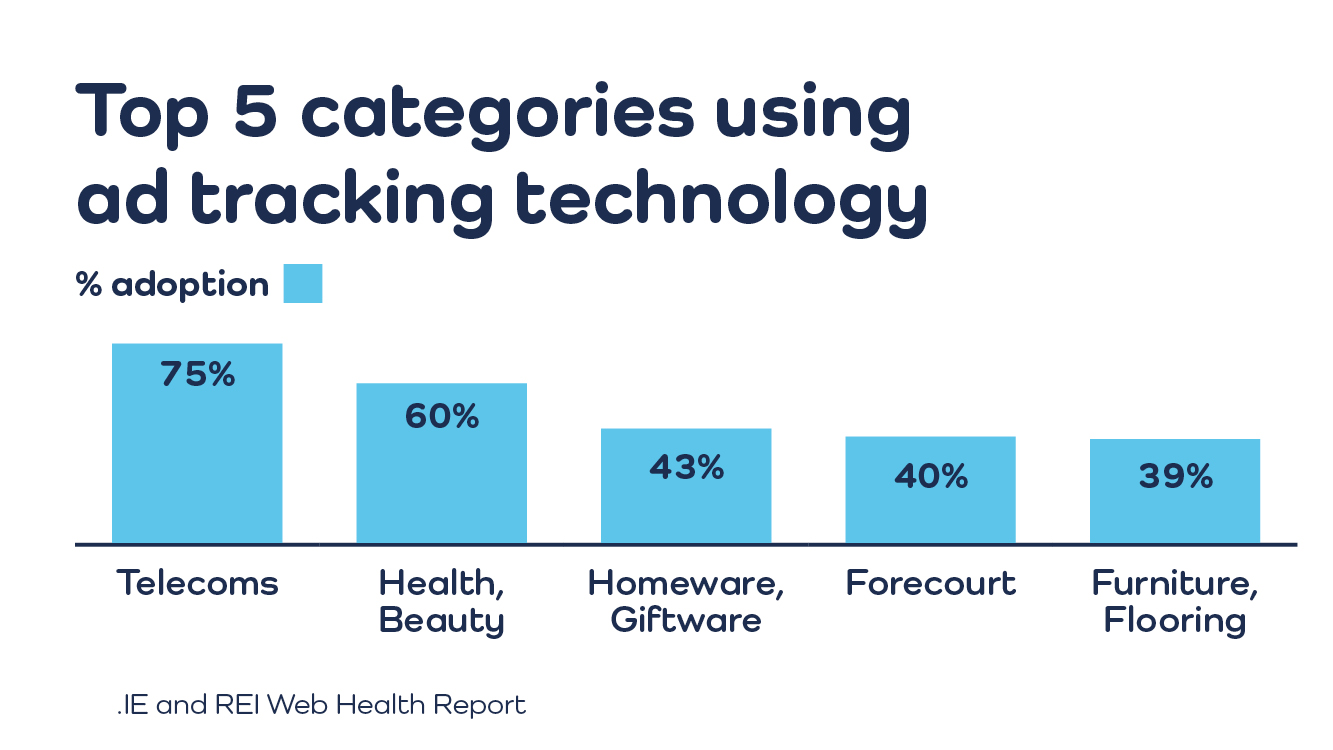 Jean McCabe, Interim CEO of Retail Excellence Ireland said;
"During the pandemic, the Online Retail Scheme played a significant role in boosting and supporting retailers. However, this report highlights that more efforts and structures are necessary to further improve retailers' online visibility and competitiveness, particularly for micro SMEs, which were excluded from availing of the scheme. We know firsthand from our members that they are under resource pressure and financial pressure. While an online presence is crucial to business success, retailers often focus, understandably, on keeping the doors of their business open so there is a job to be done to empower and incentivise SMEs to develop their online presence."
The retail landscape in Ireland is constantly evolving due to changing consumer demands and developments in technology. Irish retailers need to keep pace with this transformation, prioritising and enhancing their online presence to ensure future success and growth. This report looks at the current status and progress of Irish retailers' online business activities, providing them with actionable insights and assisting them in improving their online offering.
Listen back to Oonagh McCutcheon, Chief Communications Officer at .IE discuss the report findings with Petula Martyn of RTE Morning Ireland here or with Joe Lynam of Newstalk Breakfast here.