Keep it local this Christmas
Ireland has emerged from the Covid-19 pandemic, yet online shopping is as popular and convenient as ever.
We have teamed up with Guaranteed Irish to share some online shopping tips for consumers in the run up to the busy Christmas period.
Look for a local .ie website
The majority of Irish consumers (77%) prefer a .ie website when buying online, and with good reason. 
Firstly, and most important, is that .ie domains are unique to Ireland. Irish consumers instinctively recognise a business as indigenous to Ireland, with over 90% saying they associate .ie websites with Irish business over other domains like .com.
And while a business does not necessarily need to originate from Ireland to register a .ie domain, they must have a proven Irish connection; be it Irish staff, products produced in Ireland, physical stores in Ireland, or selling into the Irish market. Even still, 91% of .ie domains are registered by businesses and individuals located in Ireland.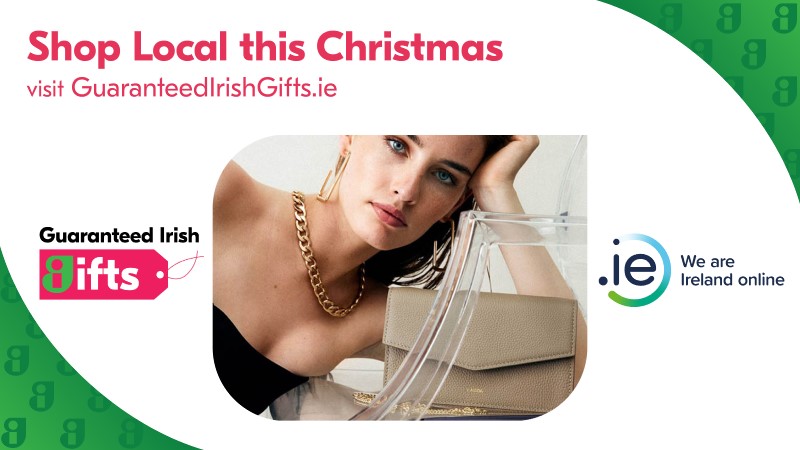 Another benefit to consumers is the knowledge that shopping local is worth so much more to the economy both locally and nationally. Every €20 spent in the local community is worth €100 to the Irish economy; while every €100 spent is worth up to €500 to the economy.1
Tip – Before making a purchase online, check the location of the retailer and be aware of all delivery details so that you know all the costs associated with delivery and returns. This information is usually found on the FAQ, help, shopping cart areas of a website. If it is not available, contact customer service for clarification.
Trust is vital
When it comes to shopping online, it's important to shop with trusted retailers. Customer reviews are a great way to see what experiences other shoppers have had.
With a .ie website, the registered owner is traceable as every applicant for a .ie domain has their identity checked and validated at the point of registration, and they must prove their connection to Ireland. This adds further authenticity to a business website and builds trust with Irish consumers.
Tip – Shop with websites whose addresses begin with a https:// (as opposed to a http://). In simple terms, look for the lock icon! The lock icon ensures your data is protected in transit and your credit card transaction is safe from hackers.
Tip – If prices seem too good to be true, they most likely are. Avoid clicking on unsolicited links and use your common sense when it comes to deals and prices.
The desire to shop and support local, as well as sometimes quicker shipping times from local sources during the pandemic were also large contributing factors in the trust Irish consumers built with Irish businesses. This trust and recognition has continued as we exit the pandemic-era and consumers continue to support local, thanks to the quality of Irish products and services.
If you're a business – register your .ie domain. Remember .ie websites rank higher than .com ones on Irish search engines. Irish consumers are more likely to click on local website addresses.
Guaranteed Irish Gifts
In the run up to Christmas, consumers will be taking all of the above factors into account when starting their gift shopping to ensure they have a safe and seamless online shopping experience, while also supporting local businesses.
The newly re-launched GuaranteedIrishGifts.ie website has been designed specifically for this purpose.
It offers shoppers a window to shop the best of locally based Guaranteed Irish businesses throughout the country, all through a .ie website.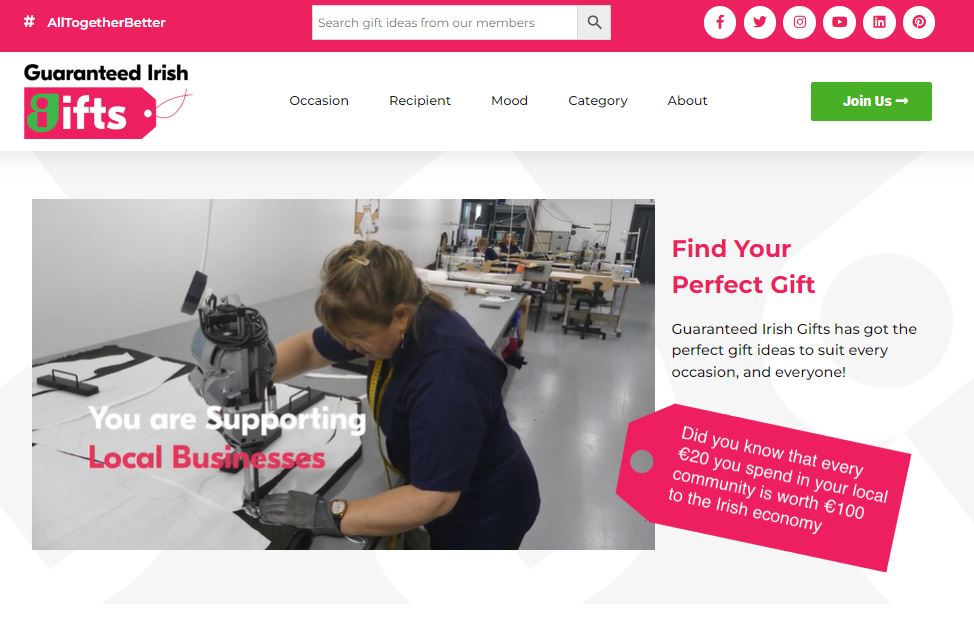 Users can access hundreds of locally based businesses to complete all their Christmas shopping in one place. There are products to suit all gifting needs from Clothing and Skincare, to Toys and Tech, and so much more.
Tip – Shop early to avoid disappointment! In the lead-up to Christmas, there can often be delays in receiving items due to increase in demand, potential supply issues. Shopping early will help to ensure you receive your items on time.
Visit GuaranteedIrishGifts.ie for hundreds of gift ideas this Christmas and shop local on a trusted .ie website.
1Eurostats Research
Naomi Temple is our Marketing Specialist working within our corporate communications team.