New Ways Of Working – Check Out Your Local Digital Hub
Remote working, smart working, co-working – these are all topics that have been in the news recently. The Government's report on Remote Work in Ireland – Future Jobs 2019 found that 25.1% of people work remotely on a daily basis. The experience of working from home during COVID-19 shed light on the benefits as well as the challenges.  It is expected that there will be greater demand for flexible working as the economy reopens.
Benefits
There is a demand from workers for more flexibility and less commuting. The challenges of long commute times, the impact on workers' health and the stresses on their families are well documented. There is increasing awareness of the negative climate impact of commuting, so many are opting for a more sustainable working style. Coupled with these factors is the positive financial benefit to regional and local economies. A recent Smart Working report commissioned by Vodafone looked at the economic impact of six regional working hubs. When the results were extrapolated for the country as a whole, it estimated the national economic impact at €312m, with 5,200 direct staff employed and 3,640 jobs indirectly supported.
With clever use of technology, many workers have opted to settle in or return to towns and villages outside the main urban centres. They report a very positive work/life balance, more affordable housing, access to good schools and involvement in the local community through sports, arts, music and other pursuits.  While working from home is an option for some, the benefits of co-working hubs can be more appealing to others.
hub hub hub hub hub hub hub hub hub hub hub
Digital hub
Digital hub
Digital hub
Digital hub
What is a digital hub?
Before we get started, it's worth defining what a co-working hub is. It is usually a space (office, municipal building, warehouse etc) that has been designed or repurposed to accommodate workers who want to rent a desk for a day, a week, a month, a year.
Most have facilities such as high quality internet, private meeting rooms, phone/video conferencing, kitchen, bike storage, manned reception, showers, cleaning, post, printers, lockers/storage.
These co-working spaces have often been created by like-minded people who found themselves looking for a good workspace. They are commercial entities but they have a strong spirit of collaboration, community and local enterprise.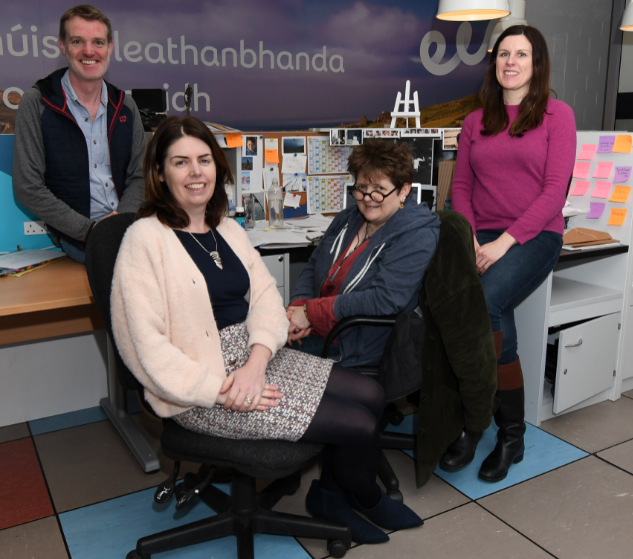 Some of the hubs we list are a result of investment and collaboration between private investors, County Councils, Local Chambers etc.  Local communities want to see good quality, well-paid jobs in their locality and are very supportive of co-working spaces. Dublin City Council's Enterprise & Co-working Space Providers in Dublin Research Report  also highlights the importance of working hubs as a place to foster start-ups and entrepreneurship.  Along the Atlantic Economic Corridor digital hubs have been set up, which Tomás Ó Síocháin, CEO of the Western Development Commission, says will  'be a focus of economic and social activity to help sustain and grow those communities.'
Freelancers, entrepreneurs, start-ups, contract workers, flexible workers and digital nomads can come together in a conducive space that creates collaboration and fosters innovation. It's generally a very affordable option (no lease, no commercial rates, heat/light/internet are provided). You need to check out rates for yourself, but as an indication, you could pay €220 per month for one seat in the Tara Building, Dublin. Outside of Dublin, rates are cheaper – it's €175 per month at Mix Co-working in Clonakilty, for example.
Software engineer Fergal Donlon (pictured below) doesn't miss the big city, and he's lived in a few bustling capitals including Sydney and Dublin. But he and his family wanted to live somewhere where the pace of life was more relaxed, a little more affordable and a suitable location where the needs of career and family life could be met.
Fergal works for Swrve, a marketing and customer engagement platform with clients such as RyanAir, Condé Nast, Digicel, and Warner Brothers. He works from his desk inside The Hive, a cutting-edge, architect-designed work-centre that sits on the edge of town.
"I'm a Senior Operations Engineer and keeping in regular touch with remote colleagues in Dublin and San Francisco is possible due to the speed and quality of fibre broadband at The Hive."  With lower house prices and a wealth of local amenities, shops and cultural attractions, more and more people are making lifestyle-centred choices to locate to places such as Carrick-on-Shannon.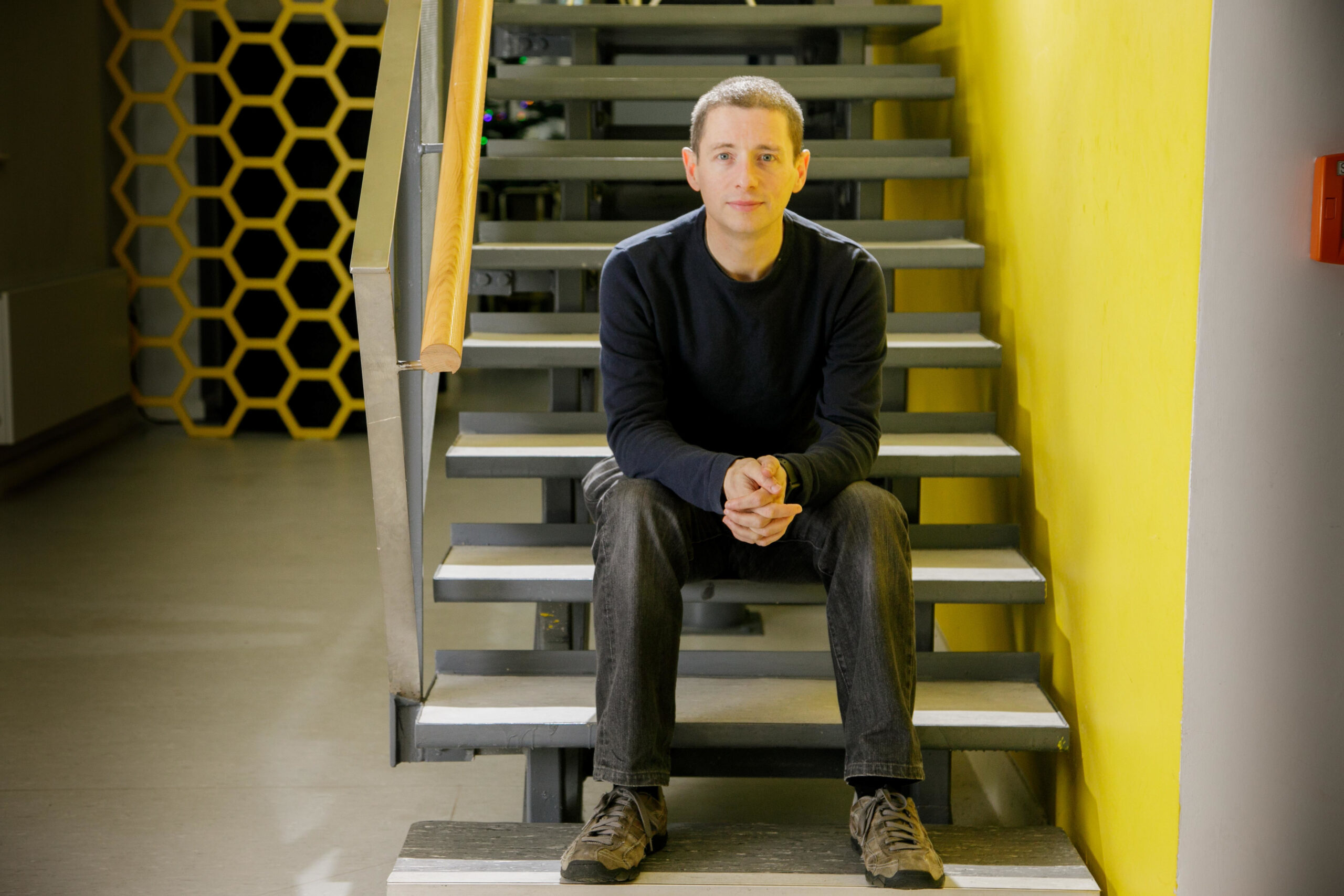 And the same could be said for many of the spaces on our list. Making new friends, socialising, networking and learning from your peers are a core element of co-working. I've found some amazing digital hubs each with it's own particular attraction. Green-fingered? Check out the vegetable patch at Flexhuddle. Creating memories? Check out the community tapestry project at Creative Spark, Dundalk. Got an idea for a food business? Check out the Food Hub at Ardee Business Centre, Louth. If you're into daily exercise, check out the fully fitted outdoor exercise zone in Wexford Enterprise Centre.
The co-working movement is expanding rapidly. You can expect to see more of these collaborative, creative and flexible workspaces popping up all over the country. We are a supporter and advocate for co-working digital hubs, along with high-speed broadband to rejuvenate main streets, keep local talent in the community, and encourage entrepreneurship and business growth.
We'd love to hear what you value most about your co-working space.  Our interactive digital hubs map below shows the location of all the co-working hubs we could find when writing this piece.
"The Glasshouses Co-Working offices was spawned from my own desire to start "Living the Dream" as I say to friends, and gain a better work life balance, by working close to home. I selfishly chose Dun Laoghaire which is a 15 minute walk from my home in Monkstown. We opened two co-working spaces, The Glasshouses GH1 and GH2 on Georges Street.  Dun Laoghaire has it all – you can swim or jet-ski, get your nails done, catch a movie or have a great meal after work. Our members can avoid the M50 and city traffic now, avoid spending hours commuting in the morning and evening, and they now, too, are "Living the Dream". – Chad Gilmer, Managing Director, iPLANit Ltd.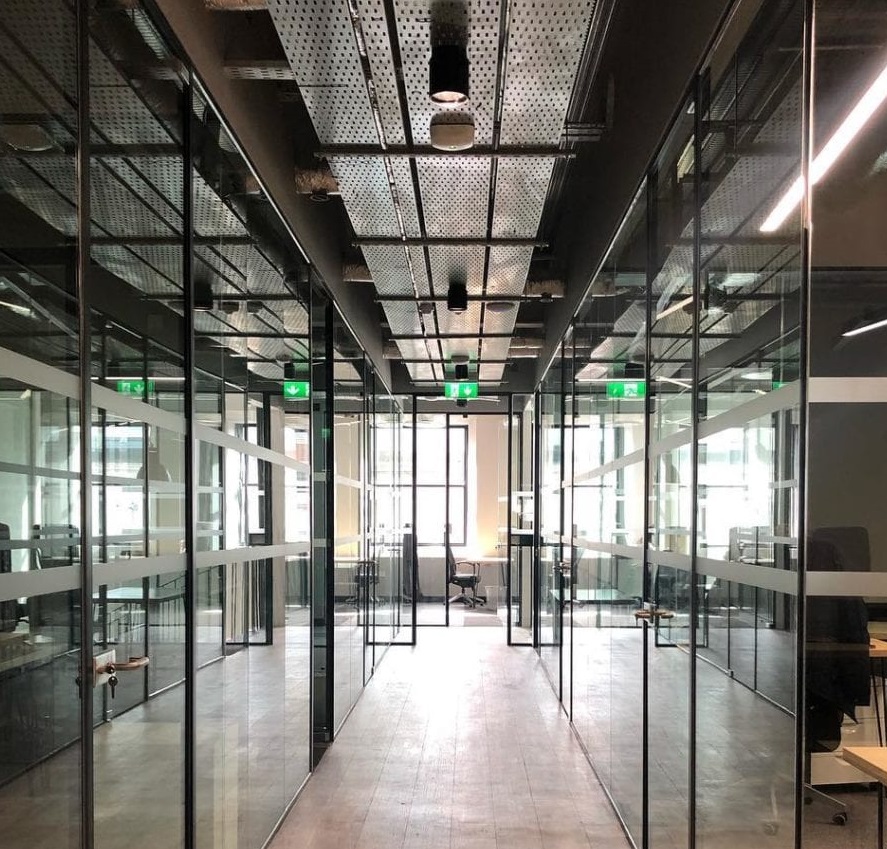 Ireland Digital Hub Finder
Oonagh McCutcheon is the Chief Communications Officer at .IE and National Director of our .IE Digital Town Programme.