Partners in keeping Ireland online

INEX is a neutral, industry-owned association, founded in 1996, which provides IP peering facilities to its members. INEX's objective is to provide high-speed, reliable and resilient IP traffic exchange facilities for both Irish and international organisations, allowing them to route IP traffic efficiently thereby providing faster, more reliable and lower-latency Internet access for their customers. The INEX switching centres are located in two secure data centres in Dublin. The switches are connected by dedicated resilient fibre links.

HEAnet is Ireland's National Education and Research Network, providing high quality Internet Services to Irish Universities, Institutes of Technology and the research and educational community. HEAnet provides a high-speed national network with direct connectivity for its community to other networks in Ireland, Europe, the USA and the rest of the world. Established in 1984 to promote the interchange of information electronically within third level education, HEAnet plays a critical role in establishing Ireland as a global centre of excellence in Internet activity.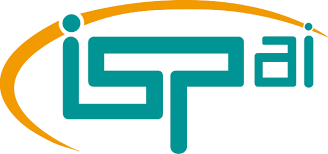 The Internet Service Providers Association of Ireland (ISPAI) has agreed with the Irish government that a self-regulatory approach to the industry has greater opportunities for success and effectiveness. As part of this, the ISPAI established the www.hotline.ie service to combat illegal content, especially child pornography, being hosted and distributed on the Internet. The Hotline has been in operation since November 1999 and receives part-funding of its operations from the EC's Safer Internet Programme. ISPs agree to adhere to a common Code of Practice when they become members of the ISPAI.

ComReg is the statutory body responsible for the regulation of the electronic communications sector and the postal sector. It is the national regulatory authority for these sectors in accordance with EU law which is subsequently transposed into Irish legislation. ComReg is responsible for promoting competition, for protecting consumers and for encouraging innovation. It was given the regulatory responsibility for the .ie namespace in 2007 when the Oireachtas transferred powers which the Minister for Communications had previously obtained under the E-Commerce Act in 2000.
Get your .ie online address
Looking for a great domain name? See if it's available.