How your personal brand can support your business goals
As a business owner, you're constantly trying to work out new ways of getting your name out there and growing your customer base. But there's one asset you might not have thought about when it comes to marketing your business, and that's yourself!
The experience you bring to your business, and the story that led you to where you are today, are valuable assets in their own right, and that's why it's important not to neglect your personal brand. In this post, we're going to look at personal branding in more detail and discuss how it can help support your business goals.
What do we mean by branding?
As Jeff Bezos from Amazon said, your brand is
"What people say about you when you're not in the room".
Think of a popular brand that you know online or that you buy from in the supermarket, and the chances are you'll be able to say a few things about what makes them 'them'.
Let's take Innocent Smoothies, for example. You'll probably be able to point straightaway to their cheeky tone of voice and friendly sense of humour. You'll know the kinds of things that are important to them in terms of their products – natural ingredients that are good for the planet.
Even if you can't necessarily recall their logo from memory, you'd definitely know it if you saw it – and you'd recognise the fonts they use and their distinctive lowercase headings.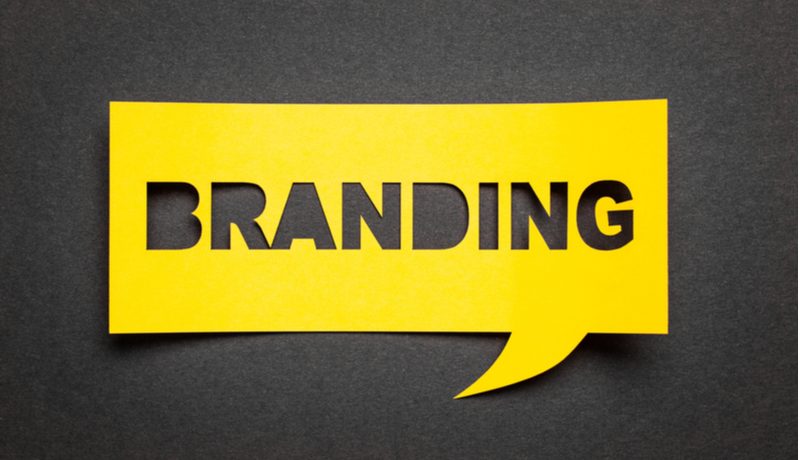 The reason you know all this even without thinking about it is because Innocent have done their branding really, really well. As this example demonstrates, branding is about more than just having a logo. It's about having a clear sense of identity. They're consistent in:
What they sound like – the language they use, and their tone of voice.
What they look like – the kind of images they share, and the fonts they use.
What they stand for – their values.
A company's branding informs every single touchpoint it has with its customers, from its product packaging to its website, emails to social media posts. This consistency and professionalism instils trust, gives them credibility, and helps give them a personality that customers – and potential customers – can understand and relate to. And that, in turn, translates to revenue and growth.
In short, then, building and shaping a brand is a way to influence the perception people have of your business. But branding isn't something that only big businesses need to think about. It's just as important for small businesses, and also for you as an individual.
As an example, think about well-known figures who you see online a lot. Celebrities like Kim Kardashian, broadcasters like economist David McWilliams and business leaders like Norah Casey all have their own personal brand – a public persona through which they connect with fans and spread their message. It makes them sellable, gives them credibility and leaves nobody in any doubt as to what they stand for.
Why you need a personal brand
So, as you'll have gathered by now, your personal brand is distinct from that of your business (even though your business is clearly a part of your identity). There are a few great reasons why you need a personal brand, including:
Credibility – your personal brand is built on your expertise in your field, and it should showcase all your talents. Being consistent in the way you portray yourself online also helps you come across as professional and trustworthy.
Differentiation – there are lots of products and services out there all doing much the same thing as their competitors, but each and every person is unique. In a competitive marketplace, your personal brand has the potential to set you apart.
People care about people – as a business owner, your focus is naturally on your corporate identity. But people are generally far more likely to emotionally invest in a person rather than a business. By putting your face out there and telling your own story, you're making it easier for potential customers or business contacts to engage and to build relationships with you.
Reputation – your personal brand helps build your reputation as an expert and widens your professional network, potentially getting you noticed by other big names in your industry and beyond. Ultimately, this will bring potential customers and contacts to you, so you don't have to spend as much time (and money!) chasing them.
In other words, personal branding isn't just a buzzword – it's an essential consideration for every business owner. It's important to recognise this right from the outset, as it can be a big help during the tough start-up stage when you don't have the benefit of an established business name to fall back on. Of course, having a professional identity of your own will also be important further down the line if you decide to sell your business.
How your personal brand supports your business
In the beginning, your personal brand will help grow your business by showing that you're someone people can trust, even if your business may still be unproven. For example, you can position yourself as an authority in the niche your business specialises in, making a name for yourself and promoting your business in the process.
This will continue to matter as your business grows and potential contacts start searching for you online before considering doing business with you. In fact, 77% of consumers are more likely to buy when the CEO of the business uses social media. In this way, your personal brand supports your business without even needing to actively promote your products and services.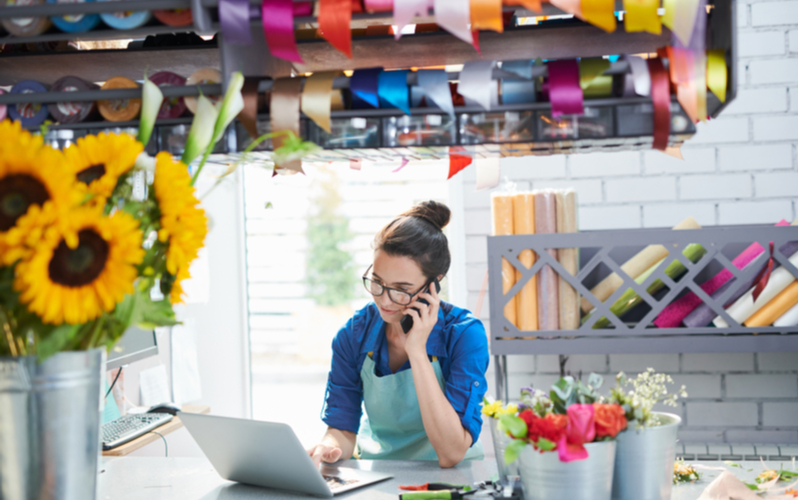 Gwyneth Paltrow is a good (albeit high-profile) example of how this can work. She occasionally uses her personal brand to support her company Goop with posts like this one, but she mostly uses it to showcase other projects and personal moments. While she clearly has a bigger following than most of us can ever dream of, the principles are the same: when people can engage with you as a person, they're more likely to buy into the idea of your business and its products or services.
Pippa O'Connor Ormond is another great example, supporting her businesses, PocobyPippa and UpCosmetics, with a website, and a personal Instagram account that mainly focuses on her day-to-day life as a busy working mother.
Tips for building your personal brand
Your personal brand is built around the way you portray yourself online. Just like a big business, it's about what you say online, the language you use, the way you behave, the colours, imagery and fonts you use. But where do you start with curating all this? Here are a few tips that should help you get a clearer idea of how to build your personal brand:
Summarise who you are: this is a big task, so break it down. Brainstorm all the words you associate with yourself, and that you want others to associate with you. 'Authentic', 'quirky', 'expert' – that kind of thing. Think about what makes you unique – what you have to offer that nobody else does.
Summarise what you want to achieve: thinking strategically, what do you hope to achieve through building your personal brand? Become the go-to authority in your niche? Grow your followers to a certain number? Sell more of your products? Speak at a particular conference? Being clear about your goals gives your efforts some direction.
Think about the value you will add: whether it's thoughtful insights into your industry, useful 'how-to' blog posts or a thought-provoking podcast, you'll find it easier to build up a personal brand following if you have something of value to bring to people.
Work out who you want to reach: who are your target audience, and what are their demographics? Are you interested in reaching a very specific niche, or do you want to branch out wider than this?
Choose your channels: this will depend heavily on where your target audience typically spends time. If your goal is to build a personal brand as an entrepreneur, you'll want to invest a lot of time in Twitter and LinkedIn. If your personal branding is around you as a yoga teacher, you're more likely to be successful on YouTube and Instagram. If you want to position yourself as a thought leader in your niche, a site like Medium could be worth your while.
Craft an 'About Me': you'll need a short, snappy version for your social media profiles, and a slightly longer version for use elsewhere.
Don't neglect your website: and we're talking about your own personal website here, not just that of your business. Your website is your home online, and it's a place to showcase your personal skills and experience – your identity outside your business. The look, feel and tone of voice of your website should match that of your social media platforms.
Above all, it's important to be consistent. Post regularly and reliably. Engage with the community you start building by replying promptly and helpfully to any comments you receive. The more you put into your personal brand, the more you'll get out of it.
Further reading
Get lots more advice on growing your fledgling business at our SME Start hub, or head to SME Evolve for insights to help you take your business further.
Oonagh McCutcheon is our Corporate Communications Manager and National Director of our .IE Digital Town Programme.