Seven ways to promote and grow your online presence
Once your website is fully built, the journey doesn't (or shouldn't) end there.
Now, your focus needs to shift towards promoting and growing your online presence so that you can reach new customers. Easier said than done, right?
In this post, we'll explore seven tools, channels and avenues that can help boost awareness. We'll also talk about employing the right mix of marketing tactics, so you see the greatest return on your time and financial investment. Ready? Let's dive in:
1. Email marketing
One of the best, tried-and-trusted ways to cultivate your online presence is through creating and growing an email list.
What email lists allow you to do, is engage with your current and potential future customers in a timeframe and frequency of your choosing. It's a direct way to promote your branding and messaging.
So, how frequent is too frequent when it comes to sending emails? The short answer is that you need to strike the right balance. Bombard your contacts with too many messages and you risk being looked upon as a nuisance. On the other hand, if your customers only hear from you once in a blue moon…then they can easily forget all about your brand.
If you are just getting started with your email marketing efforts, a good target would be to send one email every two weeks. This can be increased as you gain more experience and learn what your customers are responding to.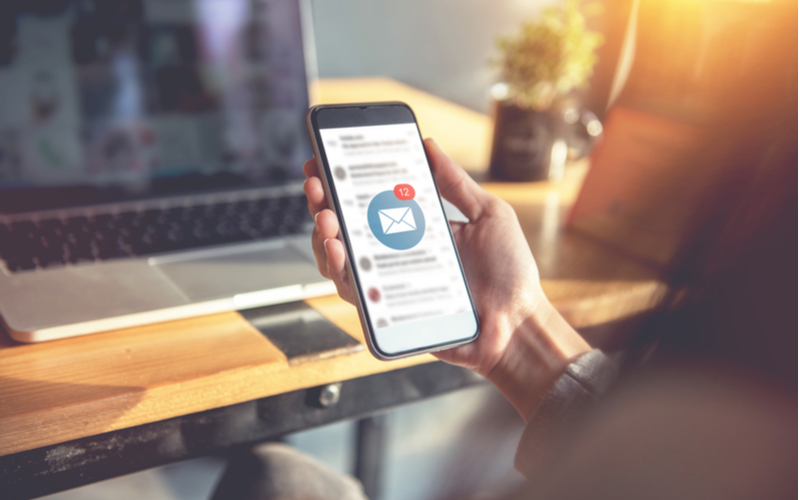 Adding customers to your list
Adding potential customers to your email list can be done in several ways. For instance, you might ask for email addresses in-store at the point of sale.
You could also drive people to subscribe for updates and promotions via calls-to-action on your website or social media pages. If you have the time and the content available, you may even want to consider offering a weekly or monthly newsletter to your subscribers.
Looking long-term, if you can build up a wide-reaching subscriber list, email marketing and quality content can help you build a loyal customer base and act as a powerful sales funnel.
Email marketing tools
Mailchimp is a popular email marketing service that offers a completely free service plan. Other platforms to consider include Constant Contact, Omnisend and HubSpot which are robust, feature-rich platforms.
As part of your email marketing efforts, you'll need to comply with GDPR (General Data Protection Regulation) requirements that govern how you collect and use personal data. This quick guide by Thinkbusiness.ie provides an excellent overview.
2. Boost your site's SEO
Short for Search Engine Optimisation, SEO is key to helping your webpage get displayed within the first 10 results on search engine results pages (SERPs). This can greatly enhance your site's visibility and traffic.
SEO can be divided into two main categories: Off-site SEO and on-site SEO.
Onsite SEO is mainly concerned with your website's actual content. Practicing good onsite SEO includes researching and incorporating relevant keywords, as well as building quality content that services your audience's needs.
Your ultimate goal with onsite SEO is make it as simple as possible for search engines and users to understand what your content is about, decide whether that content is relevant to their search queries, and rank your website accordingly on a search results page.
Offsite SEO is about helping build your webpage's credibility and reliability in the search engine's eyes through backlinks, or having other legitimate third-party sites link back to your content.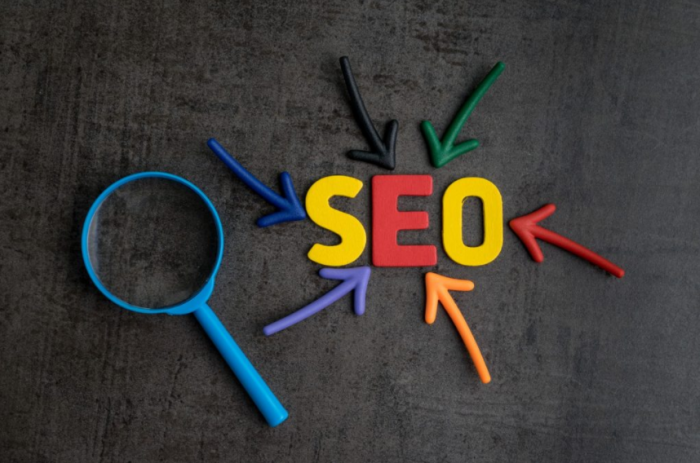 3. Produce content that provides a valuable service
Not only do you need to produce content to increase your visibility, but it should be quality content that provides value or a service to your audience.
Start by thinking about your customers' main motivations, issues and needs. A helpful exercise could be to create different customer "personas." This guide from the Marketing Shop serves as a useful introduction to persona creation.
Next, brainstorm content pieces that could help address your customers' most burning questions.
For example, are you producing an introductory "how-to" gardening tips video for your landscaping business; a blog about preventing rodent infestations for your pest control service; or a drum kit tuning and setup tutorial for a local musical instrument retailer?
4. Be active on social media platforms
Being present on social media is essential when it comes to connecting with – and expanding – your audience. But it's not just enough to be present. An active social media presence can help showcase your products or services and drive potential customers to your website.
Keep in mind that when potential customers are researching you, one of the first places they'll look is at your social media feeds – not only for your content, but also to see what's being said about you in reviews and comments.
Pick the social media platform that's best suited to your business
Given that your time is likely to be at a premium, it's important to focus your efforts on the social media platform(s) that will benefit your business most.
For example, if you provide interior design services, an Instagram account could be an excellent way to showcase your vibrant, modern designs and latest projects. Whereas a small digital marketing agency might primarily use a platform like LinkedIn to publish their latest long-form blog content.
Keeping up appearances
So, how often should you be posting to your social media accounts? The short and frustrating answer? It depends on several factors, including the nature of business, your target audience, age group and interests. Another factor to consider is seasonality.
For example – if you're a wedding photographer, the period leading up to and during prime wedding season is where you make the biggest effort to showcase your work via your website and Instagram channel. Whereas in the "slower" months between November and February, your social media content may focus more on winter engagement photos and offering wedding package promotions to capture new business.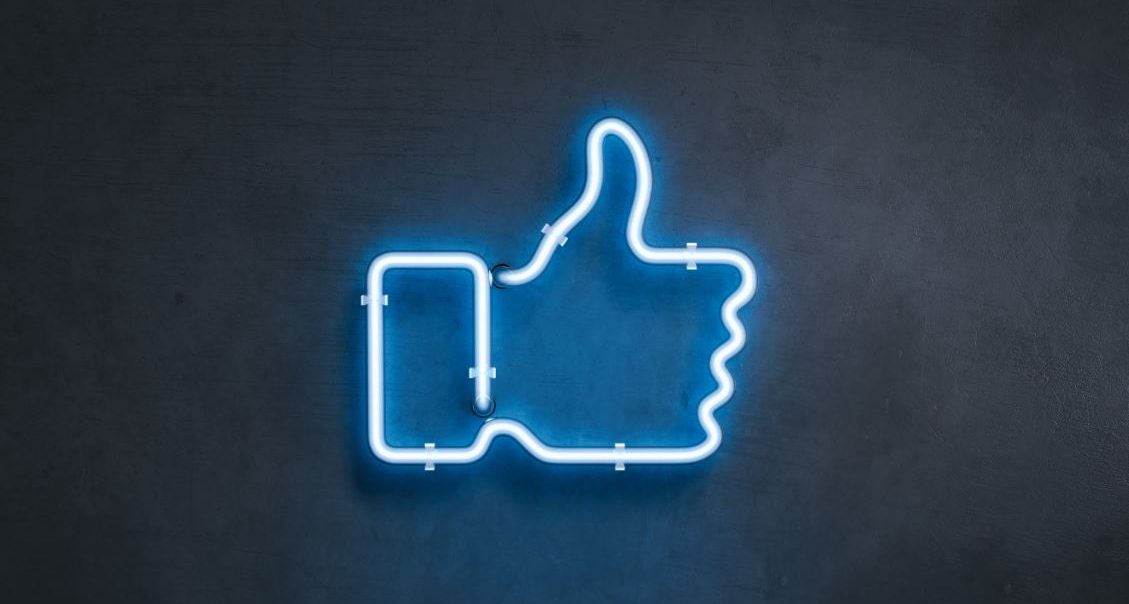 A good rule of thumb – regardless of your industry or profession – is to spend your time creating quality posts that resonate with your audience's interests versus a large quantity of poorly written, unhelpful posts.
Useful social media marketing tools
Good social media marketing tools include:
5. Dip a toe into paid online advertising
Whereas your website can be viewed as an owned property that you administer and control, paid search advertising requires more of an ongoing investment.
One of the most common paid advertising avenues is search engine advertising through Google, Bing and Yahoo. Paid ads always show up at the top of a search engine results page and can help drive leads back to your site. That said, you pay a fee every time a user clicks on your ad. But the more relevant your paid ads are to your customers, the less you'll pay per click – increasing your potential profit.
Major social platforms, like Instagram, Twitter, LinkedIn and Facebook, also offer paid advertising services.
6. Public relations
Right off the top, we should say that you don't need to hire a full-time PR person for your small business. In reality, there are (considerably less expensive) ways that you can generate positive coverage.
One potential avenue is through your local newspaper or media outlet. A "local business" profile piece can go a long way towards getting your story out to a wider audience. Plus, that story comes from a trusted third party, which only serves to boost your credibility and provide valuable links back to your webpage.
Figure out your brand's unique value proposition and get in touch with your local press.
Another PR tactic could involve sponsoring or supporting a local initiative – such as a youth sports team or community event. Showing your commitment to your local community can go a long way in generating positive coverage.
7. Word-of-mouth
When talking about word-of-mouth awareness, we need to look at customer reviews. Why are customer reviews important? They carry a lot more weight with people simply because they're written by someone other than yourself. Reviews can be powerful, unvarnished, honest statements about your products or services that support word-of-mouth recommendations.
Having a Google Business Profile is not only good for SEO, but it also allows you to receive and respond to customer queries and reviews.
These genuine interactions with your customers show your responsiveness and even your willingness to go the extra mile in case a customer has had a less-than-perfect experience.
Speaking of customer experiences – if you have a customer that's greatly enjoyed one of your products, ask them if they'd be willing to take a few minutes to review your business on Google.
Remember: A glowing review can have big impacts for a long time.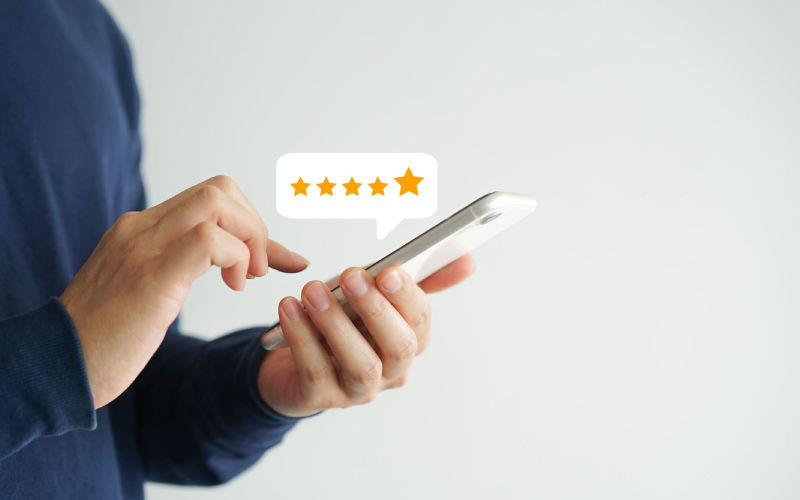 Finding the right mix of marketing tactics
Now that we have looked at seven different marketing and awareness tools and avenues, how do you now choose the right mix of tactics?
To start – your website is the single most important component in promoting and expanding your online presence. If you have limited time and funds to invest, put a healthy chunk of it towards your website.
Practical examples of marketing tactic mixes in action
Below are two examples of small businesses employing different mixes of marketing tactics.
Small e-commerce business selling handcrafted leather goods
This business might have a combination of social posts via their Instagram account, semi-regular marketing emails and paid ads that showcase their latest products and inform customers about sales and offers.
The end goal of each marketing tactic is to drive potential customers to browse their website (and ideally) follow through with a purchase.
Residential plumbing business
A plumbing business might make use of paid search engine ads that target keywords like "plumbing repair Cork", "residential plumbing Cork", "top Cork plumbers" to help drive traffic to their website and/or Google Business Profile.
From there, customers would be encouraged to book a service appointment. Word-of-mouth would also be of great importance via customers leaving positive reviews and testimonials.
Continue thriving online
We hope this blog has helped spark a few ideas on how you can continue to grow your business' online presence. Be sure to check out our other resources on our SME Start and SME Evolve pages which cover topics such as powering up conversion rates, personal branding – and more – as you continue to thrive online.
Oonagh McCutcheon is our Corporate Communications Manager and National Director of our .IE Digital Town Programme