Stuart Garland
Learning & Capacity Building Manager, Volunteer Ireland.
Stuart is the Learning and Capacity Building Manager with Volunteer Ireland.  He has worked in a wide range of roles within the not-for-profit sector since 1993 and has a background in youth work. He was also a Volunteer in Scouting Ireland for over 20 years.
As well as leading the National Volunteer Development Agency Stuart has direct extensive Volunteer Management experience, managing teams of over 1,400 volunteers. He is committed to volunteerism, and to fostering a vibrant and active community, where everyone can volunteer without restrictions, regardless of background or capacity, and achieve full participation by their voluntary activity.
Stuart has been actively involved in a number of Erasmus+ Programmes focusing on the development of volunteering at a European level.  Most recently his work focuses on the development of a quality standard for youth volunteering, focusing on how volunteering can be used to achieve social inclusion.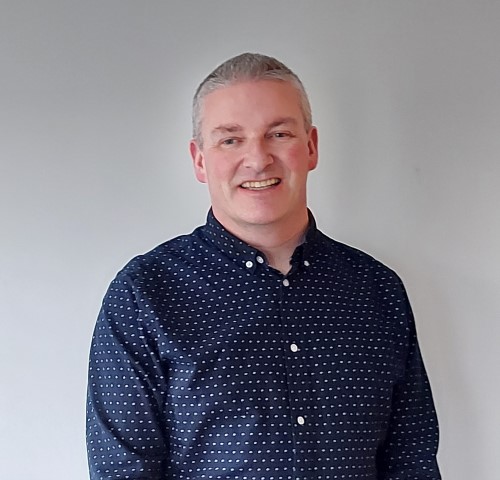 Stuart is a lead trainer in the use of the Volunteer Impact Assessment, a research-based toolkit that has helped organisations develop a strategy for volunteer engagement in their organisations. He is also an advisor for Investing in Volunteers, the UK and Ireland Quality Standard award.
He was a member of the Associate Faculty of the National College of Ireland and was Lead Tutor on the Certificate in Managing Organisations in the Voluntary and Community Sector Course. He is currently a member of the Associate Faculty of the Law Society of Ireland for their not-for-profit courses.  He has delivered workshops and training in Ireland, Croatia, England, Romania, Spain, Slovenia, Italy, Belgium, Germany, Mexico and Australia and has spoken at a number of conferences and seminars across Europe.
Stuart holds a Postgraduate Certificate in Volunteer Management and Leadership, a Diploma in Human Resource Management, a Diploma in Event Management, a Diploma in First Line Management, a Certificate in Training & Learning, as well as qualifications in health, safety and welfare at work.