Top 10 tools to work smarter and grow faster
In today's innovative digital world, professionals and businesses can benefit enormously from the vast array of online tools at our disposal, boosting efficiency and productivity.
However, most businesses are not getting the maximum benefit from these tools. This is of course very understandable – as there are so many options to choose from, it can be difficult to know where to begin and which ones to use. Many people in business are faced with practical obstacles, such as lack of time to invest in integrating the tools and a lack of information around which ones might be effective and efficient for them.
Cost is also an important factor. As a business owner or manager, you might feel that you cannot afford to invest in cutting-edge tech solutions, with budgets already strained. The good news is that many tools have free options available, as well as options to upgrade to premium packages with more advanced features.
With a little research it's not so difficult to figure out which tools might work best for each specific business, taking the sector, business size and requirements into account. The long-term rewards for integrating these tools can be huge, often saving time and money, as well as driving business growth.
While larger companies may need advanced and costly tech solutions to serve functions such as marketing, sales, customer service and internal operations, SMEs can take advantage of many similar solutions at low cost to fit within their budget. This applies in both B2B and B2C environments.
We know you're busy, so to help you get started, we have selected some of the best options to make up our top 10 tools to work smarter and grow faster. We'll outline some of the key benefits and features in each case. While this is by no means an exhaustive list, we believe this is a selection of practical, popular and proven tools.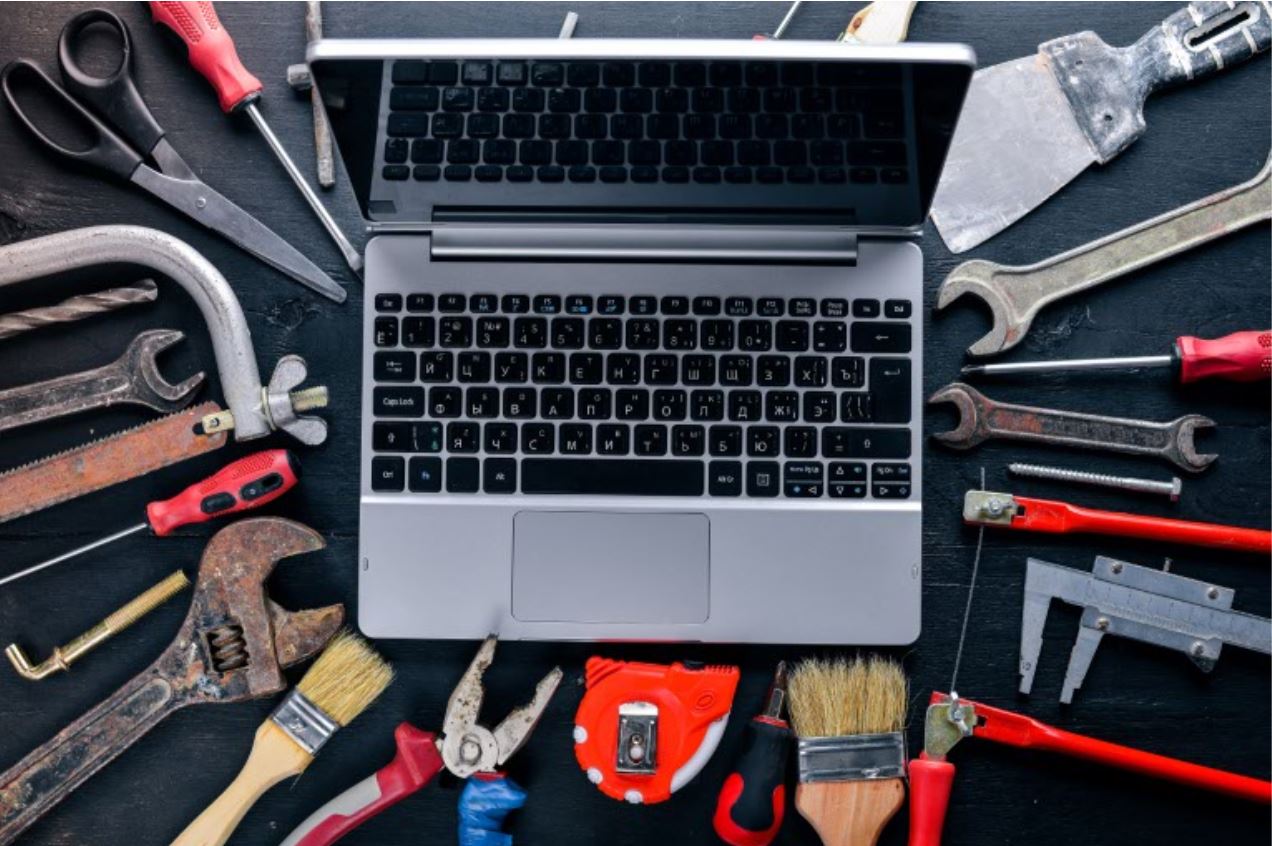 Dropbox
If you need to share large files or documents with clients or vendors, Dropbox is an excellent solution. Email platforms have size limits for attaching documents, and Dropbox allows you to send and share files quickly by digital means.
Dropbox has computer apps for Microsoft Windows, Apple macOS and Linux computers, as well as mobile apps for smartphones and tablets. You can also automatically upload photos or videos from a range of devices. It offers the option of a free account (with a file storage limit), while Dropbox Business offers more advanced features and unlimited file space, for a monthly fee.
Slack
Slack is a great tool for team collaboration, which operates like a large chat room for a whole team. It can largely replace email as the team's main method of communication and information sharing. Its workspaces allow communications to be organised by topic and private groups, for sharing information and files in one place.
Slack has a user-friendly dashboard, and as the messaging is quicker and a bit more casual than email, it provides a great digital environment to work with colleagues day-to-day. This could include sharing new business ideas, sending quick project updates or useful pieces of content. This way, colleagues are constantly kept in the loop, wherever they are. Content is searchable within the platform, including files, conversations and people. Slack teams allow communities, groups or teams to join a "workspace" via a specific URL or invitation sent by a team admin or owner. Slack has a range of packages at different prices.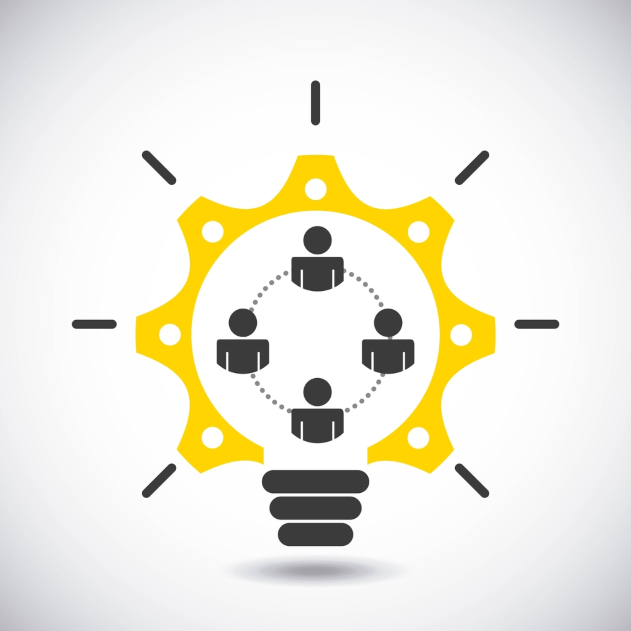 Canva
If you need to create visual content such as social media graphics, videos, presentations, posters and other assets, Canva is a brilliant graphic design tool. It has an extensive range of beautiful-looking templates for business flyers, brochures, business cards, logos, posters, infographics, and more. Strong presentation and visual identity are vital in business, and with Canva you can really elevate the visual side of your brand at little or no cost.
The free package gives you a lot to work with, while the 'Pro' and 'Enterprise' options offer more customisation and advanced branding tools for monthly fees. Canva is available on web and mobile, and provides millions of images, illustrations, fonts and templates.
Asana
Team members often need to work on one part of a larger project and a tool to manage an overall project is Asana. This very practical tool helps teams to manage projects and tasks within one platform. It is designed to improve teamwork and streamlines work management, therefore helping to boost efficiency. Teams can create projects, assign work to colleagues, specify deadlines and send messages about tasks directly in the system. Typical examples include assigning content work to graphic designers or assigning content writing or editing tasks.
Its simplicity is a big advantage, while it also keeps the workflow moving within a team and ensures accountability by keeping a centralised record of tasks. It's free to use for up to 15 teammates under the 'Basic' package, so is a very realistic option for SMEs.
Introduction video: What is Asana?
Similar options: JIRA, Trello, Basecamp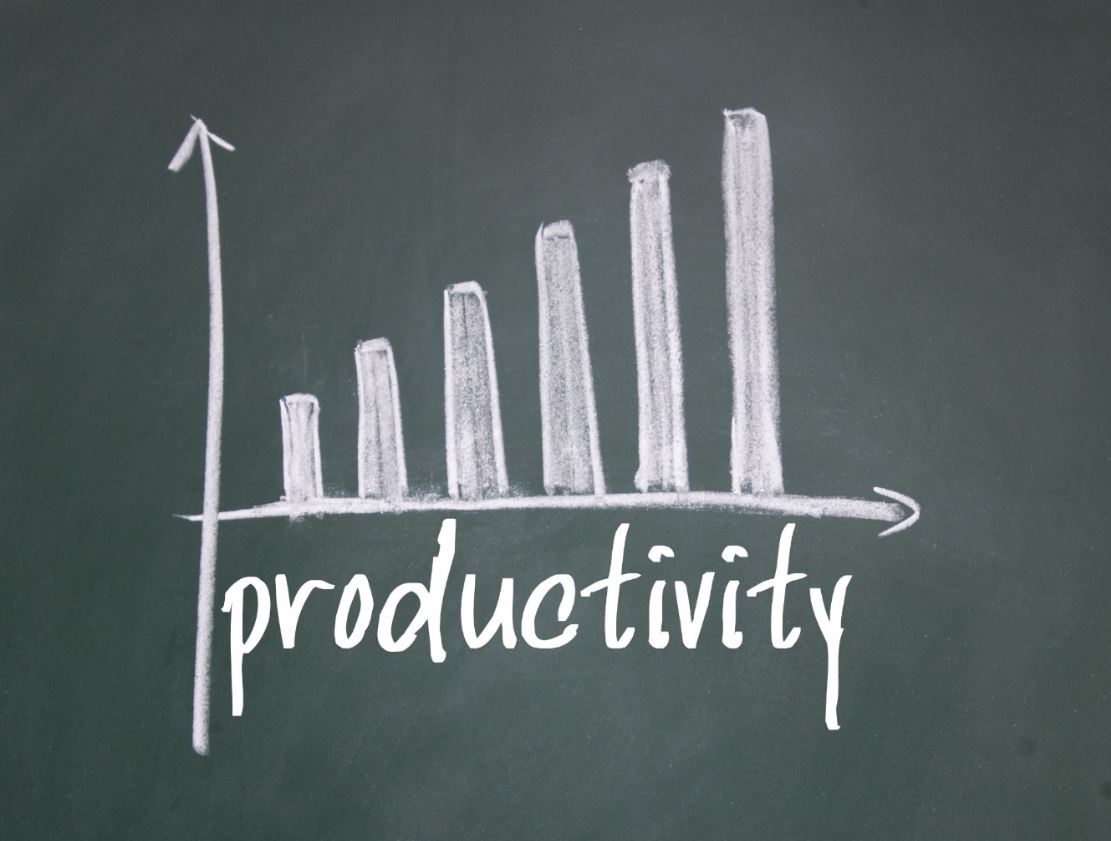 Zendesk
Zendesk is a great platform for helping a business to connect with customers on any channel, including phone, chat, email and social media. The cloud-based customer support platform unifies customer interactions in one simple platform, tracking support requests and answering questions from customers quickly.
The platform offers advanced customer relationship management (CRM) tools to keep on top of customer support demands, and is scalable for businesses of different sizes. It is very much focused on providing better efficiency within the team and improving the customer experience (CX). It offers free trials at the outset.
Introduction video: What is Zendesk?
Similar options: Salesforce, HubSpot CRM, Zoho CRM
Hootsuite
Hootsuite is a social media management platform where digital marketers can manage multiple social media channels and tools. It brings great organisation and structure to this process, so it's real time-saver. Hootsuite supports social network integrations for Twitter, Facebook, Instagram, LinkedIn, Google+ and YouTube.
It unifies social media strategy and output for a business within one platform, building your audience engagement and gathering key insights. Customising the dashboard can save a huge amount of time, compared to running multiple social accounts individually. The platform offers free 30-day trials and a range of paid plans, escalating in cost and sophistication.
Introduction video: What is Hootsuite?
Similar options: Buffer, Sprout Social, Post Planner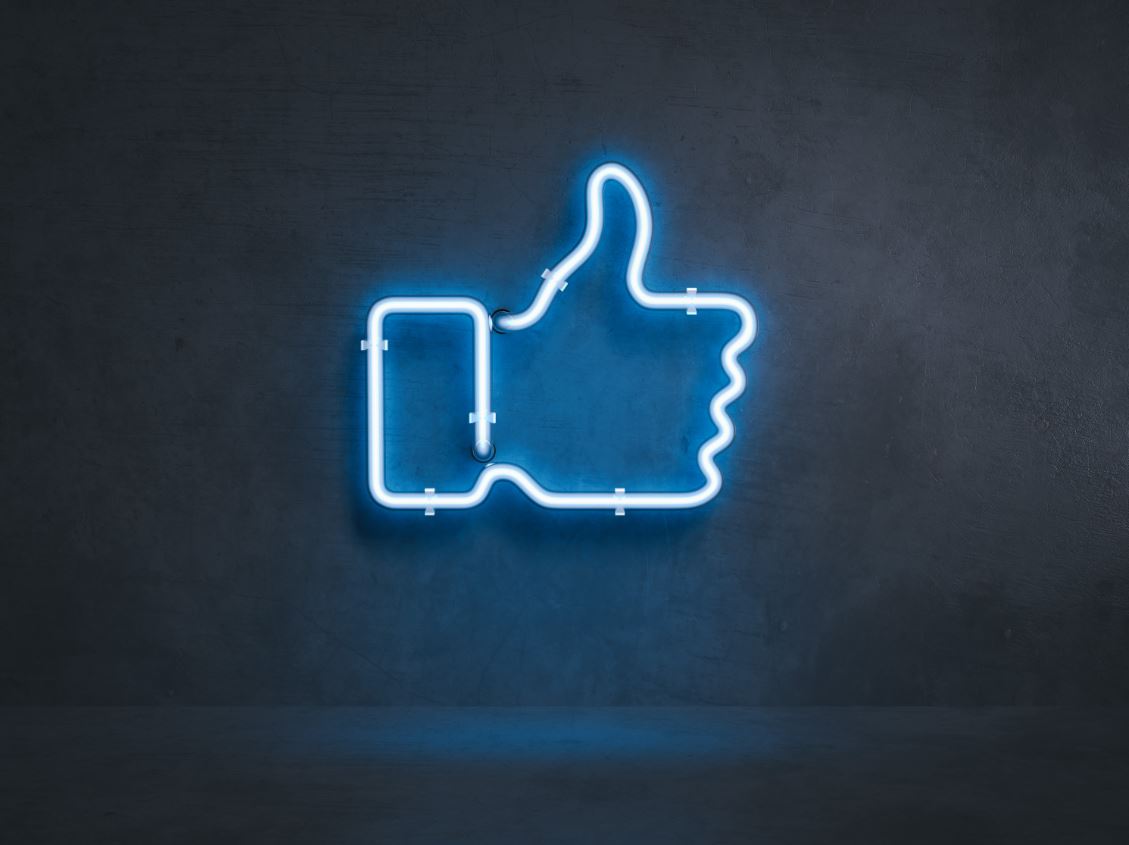 Google Calendar and Google Hangouts
Many office-based professionals plan their days and weeks using their Google Calendar, setting meetings and blocking off time for individual tasks and projects. Aside from personal scheduling, it's a quick and easy way to set up meetings, allowing you to send invitations to colleagues or clients. It also allows you to include the meeting location and add a description of the meeting or agenda. It's no wonder this is such a popular everyday tool.
Google Hangouts allows video conversations between two or more users, provided you have a working camera and microphone on your PC or phone. It's especially useful for quick meetings with colleagues working remotely. Chat histories are saved online and synced between devices. The two tools merge nicely by including Google Hangout links within Google Calendar invites. Both tools are available free of charge within the Google suite.
Mailchimp
Email is a key marketing channel for many businesses, as it's a great way of connecting with your customer base, bring them information, news and offers. Mailchimp is an excellent email marketing tool – a popular option with large and small companies alike. It facilitates and manages digital communication and marketing with clients and customers, providing well designed campaigns and powerful data analysis.
You can design personalised email campaigns using their template options to build and grow relationships with customers. It's also possible to send different emails to different types of customers by segmenting contact lists. Their free plan caters for up to 2,000 contacts and 10,000 emails per month, a viable option for many SMEs running weekly, monthly or seasonal campaigns and promotions.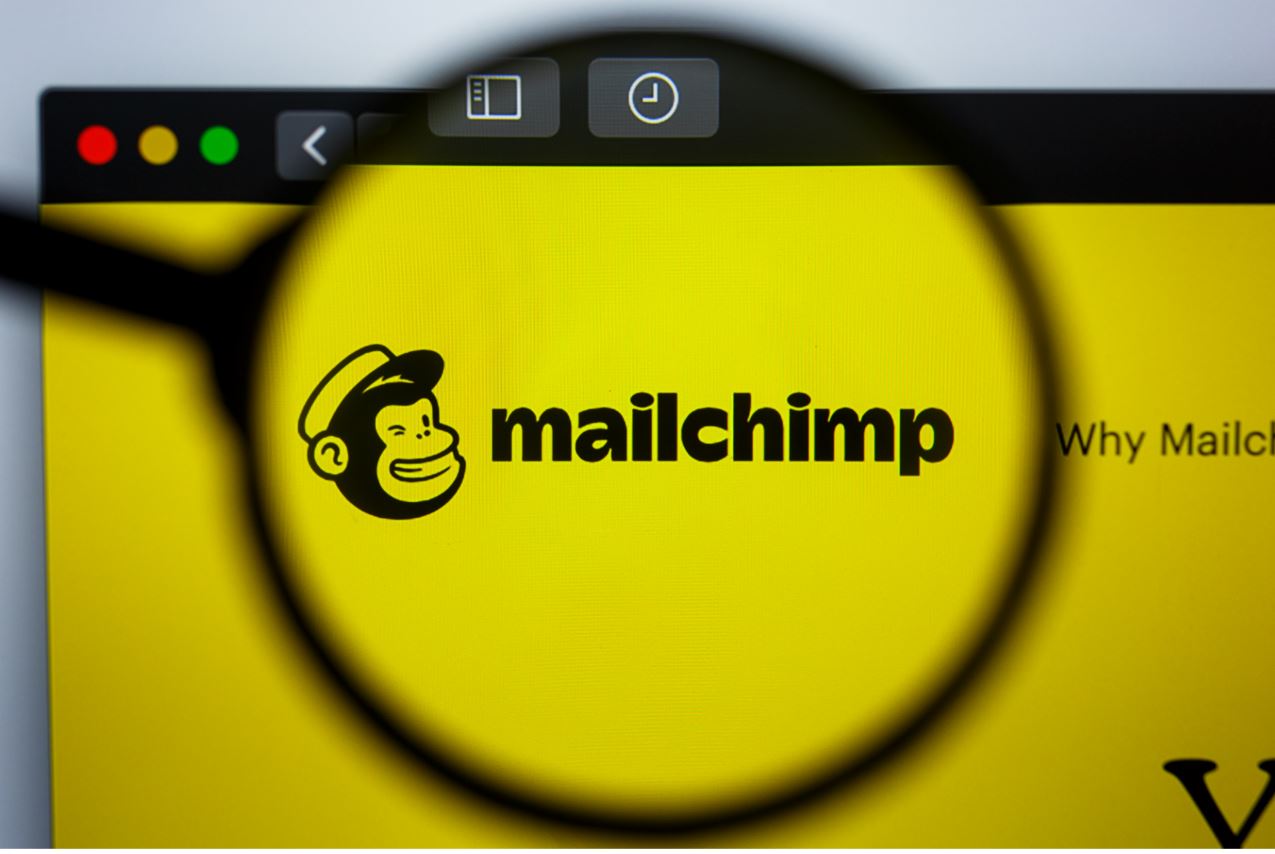 DocuSign
DocuSign allows professionals and organisations to manage agreements and contracts electronically. The service offers eSignature, a quick way to sign electronically on various devices. Speed is an essential factor here, with digital agreements cutting out the delay of physically posting and returning documents. Apart from saving workload (printing, scanning and mailing documents etc.), it ensures deals get over the line and is very convenient.
DocuSign is a great example of a tool that was initially used by big businesses, but increasingly, SMEs are seeing the benefits and convenience it offers. Trust and security are also crucial – signatures processed by DocuSign are compliant with the US ESIGN Act and the EU's eIDAS regulation, including EU Advanced and EU Qualified Signatures.
Doodle Poll
We all know the difficulty of scheduling a meeting where multiple people need to be involved. It can result in endless emails and phone calls to arrange a time to suit everyone.  This is where Doodle Poll comes in. The organiser simply sends a list of time and date options to all parties, who then indicate what suits them.
You can organise attendees for regular business meetings or coordinate work events for an entire organisation, managing it online in one place. With more than 30 million monthly users, the system has certainly gained traction. It takes just four quick steps to make a poll and easily manage events and details. The pricing plans are very reasonable.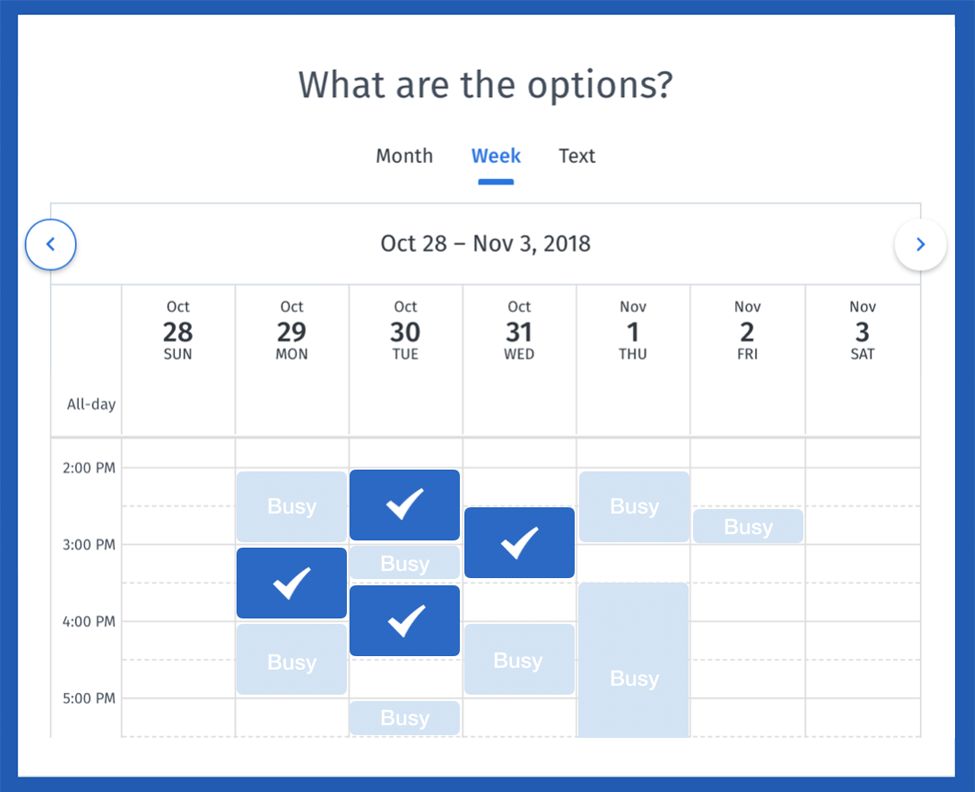 Conclusion
Digital tools really can be your 'invisible employee', saving time and money, as well as growing customer numbers and loyalty. Customers today want seamless convenience so it's important for SMEs to be able to offer it to them. If a business can leverage tools to work smarter, the time invested to introduce and integrate will be paid back many times over. The customer experience can also be improved, boosting brand, reputation and revenue.
Clever use of digital tools can streamline and improve efficiency within a business, while also freeing up much-needed time for you to concentrate on other important areas of the business.
For further resources to help you on your digital journey, check out our e-books.
Oonagh McCutcheon is our Corporate Communications Manager and National Director of our .IE Digital Town Programme.