Almost half of Irish people have noticed an improvement in community spirit during Covid-19
New consumer research, How we have stayed connected, released today as part of our inaugural .IE Digital Town Awards, reveals that almost half of Irish people have noticed an improvement in community spirit in their local area as a result of the Covid-19 lockdowns.
47% of people in Ireland feel that community spirit has increased over the past twelve months, with those aged between 25 and 34 most likely to have noticed a positive change.
Digital technologies such as social media, video conferencing platforms, and websites have played a significant role in keeping people connected through the pandemic with 46% of people saying that they have had more family interactions as a result of using these digital tools.
A further 39% report increased interaction with friends through digital technologies over the same period. Furthermore, one in four report making new social connections through online community initiatives during the pandemic.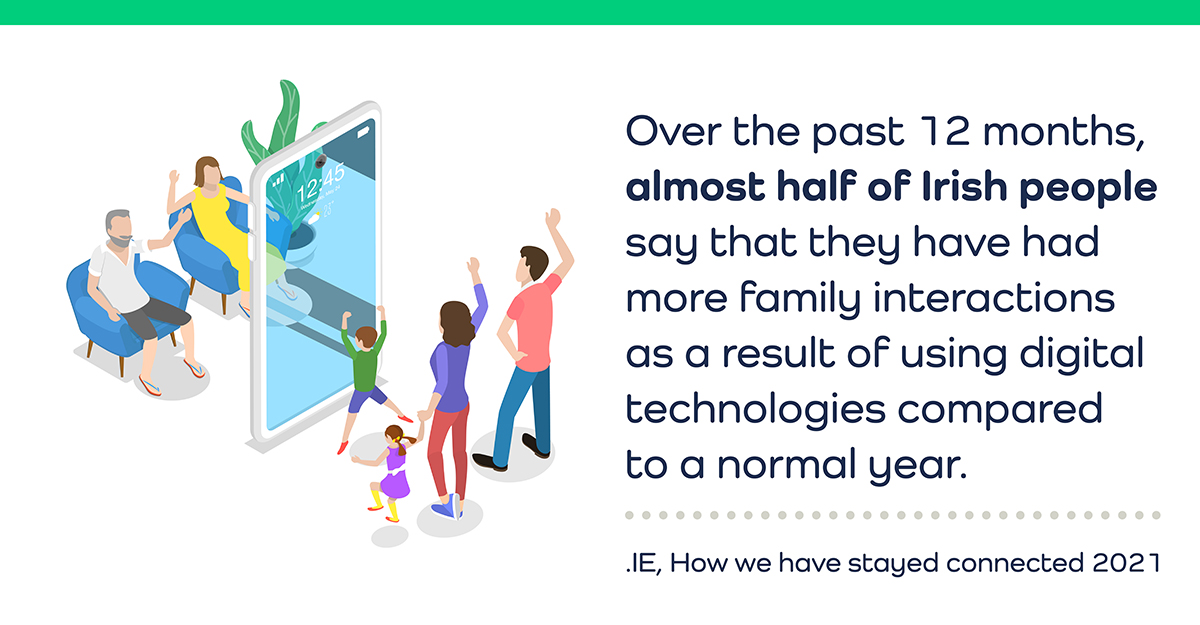 Staying connected
The research reveals that social messaging apps like WhatsApp and Facebook Messenger have been the most popular way for people to stay connected throughout the pandemic, with a total of 64% of people using these platforms.
These apps are followed by:
Social media networks including Facebook, Instagram, Twitter (20%)
Zoom and video conferencing software (8%)
Websites, forums, or discussion boards (3%)
Multiplayer video games (2%)
Many people have taken up a digital or online hobby to stay connected, with baking and cooking (16%) proving the most popular hobby, followed by movie nights (15%) and exercise classes (14%). One in six report participating in online community initiatives.
Overall, the majority of people (71%) report having positive experience with digital tools over the past 12 months. However, according to the research, almost a quarter of those surveyed noted a decline in their broadband quality over the same period (24%).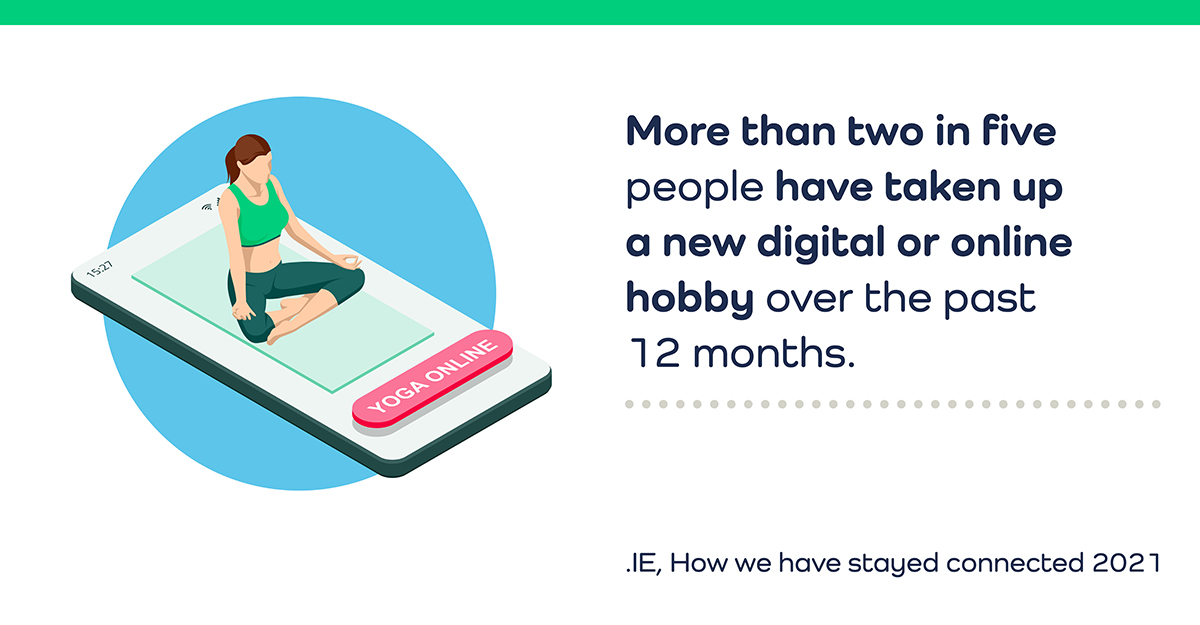 .IE Digital Town Awards
This research follows the launch of our inaugural .IE Digital Town Awards on 22 March, part of a €1 million investment to enable a nation of 'digital towns' across Ireland.
Commenting on the .IE Digital Town Awards, Oonagh McCutcheon, Corporate Communications Manager, .IE said:
The Awards have been developed to recognise the good work and achievements of local towns who have used digital technologies to keep their communities connected over the past twelve months.
"The awards have a total prize fund of €100,000 across 14 categories. These categories honour local town projects and people that have demonstrated how digital projects have contributed to enhancements in areas such as health, tourism, education, public services, employment opportunities, citizen empowerment, and social entrepreneurship."
Eleven of the awards will be "shining a light" on digital town projects, with a further three special awards recognising a Digital Changemaker, Digital Rising Star, and a Digital Hero – all of which will be decided on by independent judging panel.
Ms McCutcheon said: "For the Digital Changemaker award, the judges want to see a town that demonstrates how it has taken proactive steps using digital technology or innovation to effect positive change that benefits the whole community.
"For the Digital Rising Star, the judges will be looking for a town that is an emerging talent in digital with the potential to be a future digital leader for the whole country.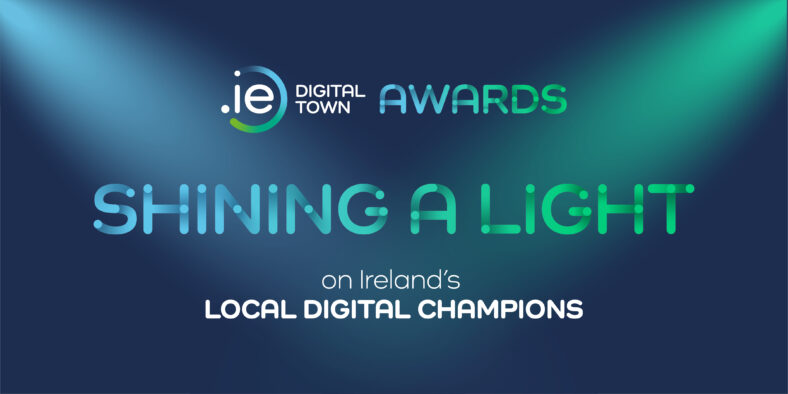 "The Digital Hero, meanwhile, will be someone in the community who is working tirelessly on projects or initiatives for the betterment of the town or community they live in."
Award applications close at 5pm on Friday 23 April, with the winners to be announced at an awards ceremony in early June.
Further information
To download the full findings of the research and read more about the Awards, check out the below web pages: