Finalists: Large town – (5,000 – 10,000)
Ballinasloe – Community Marketplace
ShopBallinasloe.ie is regarded as the digital centre of the town with all businesses listed one place – think of it like a mini-Amazon – everything you need in one place locally.  90% of businesses (many small) in the town had no e-commerce presence and a limited social media presence. ShopBallinasloe.ie would be the catalyst to get businesses selling online and making sales at a time when most doors were closed.
ShopBallinasloe.ie launched on 3rd April 2020 with over 60 businesses onboard and was the first of its kind to offer a free community marketplace where shoppers could purchase vouchers, products and services in one place, in one easy transaction – whilst keeping safe in their own home.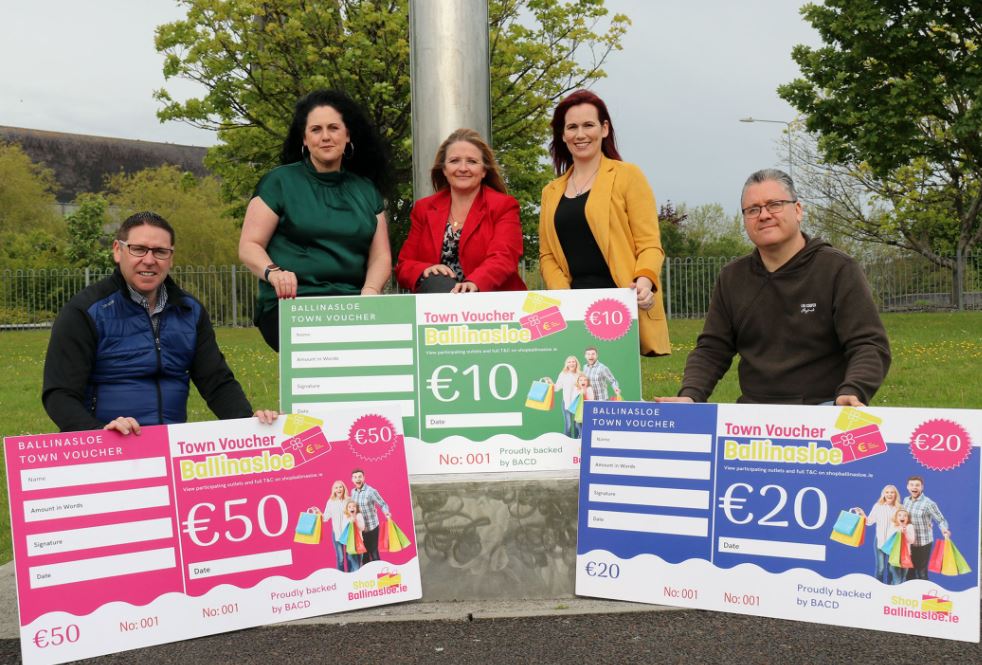 They were aware local businesses were not digitally minded and didn't have marketing (website,social media) in place to support and drive business. Therefore, they developed an onboarding strategy providing full support with setting up their online shop, ongoing training sessions, video vault on utilising the platform plus marketing support via Facebook Business Group and WhatsApp group.
In the first month, shoppers could purchase vouchers from over 60 businesses online. At the end of April, products and services were added to the site, with orders placed from all over the world. In November, the 'Town Voucher Ballinasloe' (TVB) offering was added, with €50,000 worth of vouchers sold in 3 weeks – to spend in over 120 businesses. Since launch, businesses have been  inundated with orders and enquiries – one customer in particular 'Kathleen's Fashions' has been thriving and busy responding to enquiries and sending out orders.
Future plans include adding local clubs to the platform so they can take online payments.
Fermoy – Connection to the community
Fermoy Forum is a voluntary group made up of businesses, organisations and individuals who are working together to enrich their town. That's why in the last 12 months, they have categorised and bundled all town information on the Fermoy app, from accommodation, attractions and shopping to self-guided tours, hikes & trails and more. The local economy is crucial to the prosperity and the pandemic has forced business owners and consumers alike to rethink how they can contribute to and sustain our main streets.
Apart from business listings, the app also has interactive hikes and trails that provide turn by turn navigation in real time via GPS as well as information on elevation, starting point and trail tips.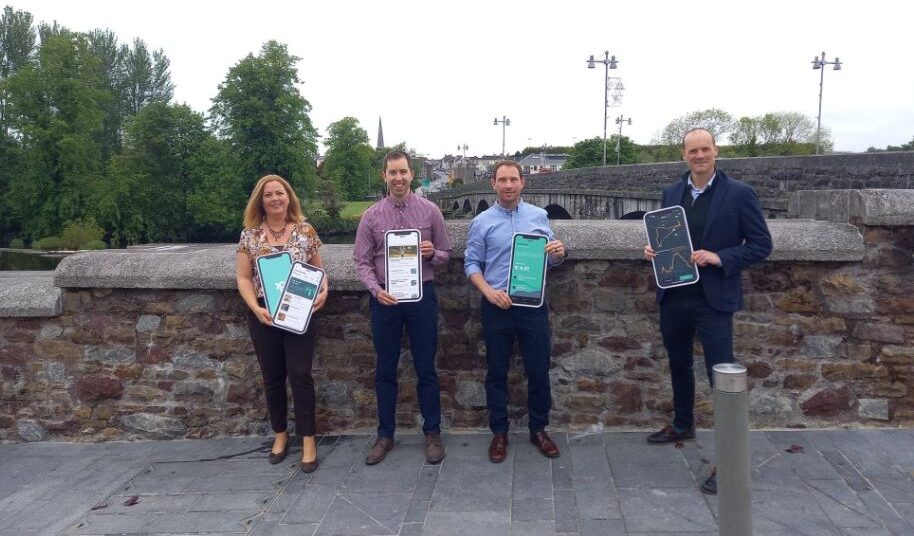 Westport  – Virtual Christmas Festival
The Chamber launched a Virtual Christmas Festival to create a virtual marketplace to showcase local businesses promoted by virtual events. Christmas Spirit landed in the town of Westport with a bang on Friday 20th November when thousands of viewers tuned in to watch the launch event of the virtual festival, the first-ever Westport Toy Show! It was a 3-hour broadcast that was streamed live on Facebook from the Westport Town Hall, which was transformed into a spectacular Winter Wonderland.
It was split into 3 studios and saw a mix of pre-recorded and live appearances packed with Christmas magic, including: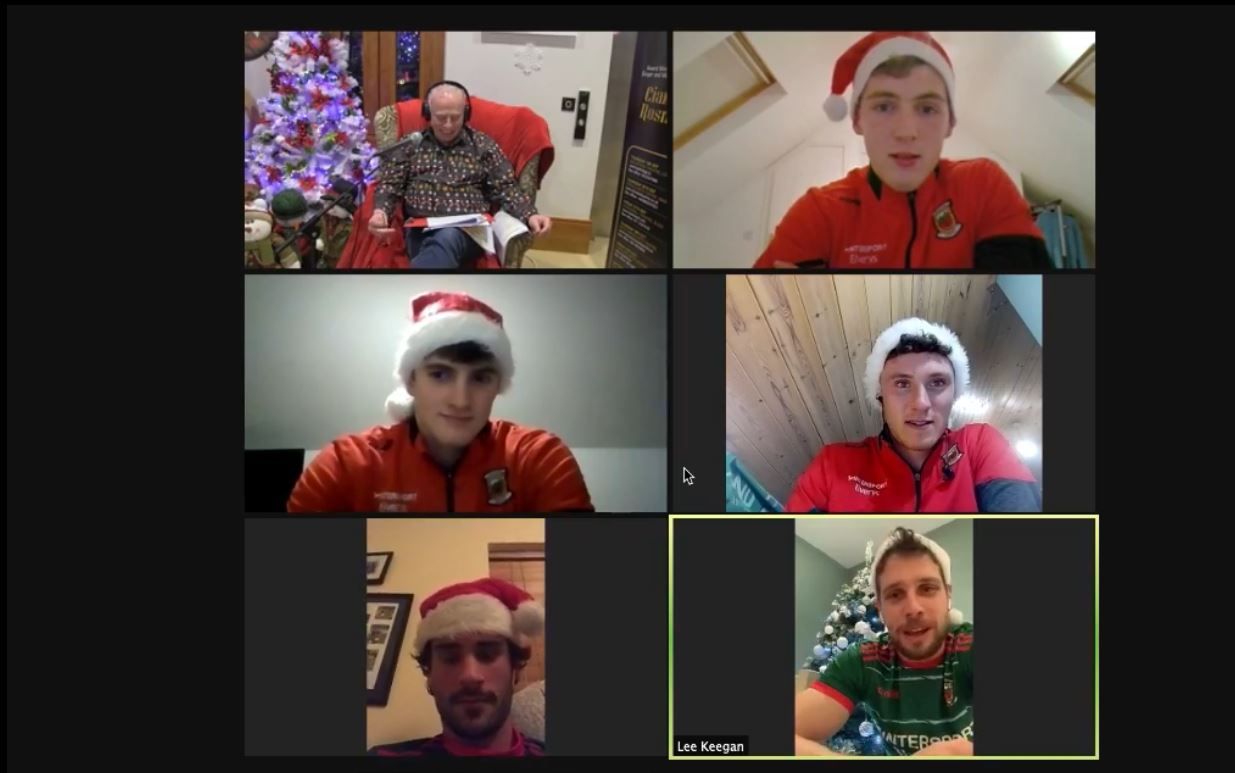 An interview with Lottie Billingham, a local Mayo girl whose illustrations made it to JK Rowling's new book
Pre-recorded toy reviews where 68 local kids sent home videos of them reviewing their favourite toy/book/game
A live Zoom call with James Horan and 5 members of the Mayo GAA team a week ahead of their All Ireland game
There were lots of other events – including a fundraising element for Mayo Roscommon Hospice.
Youghal – From medieval to digital
Youghal's core attributes of unique built medieval heritage, including the Clock Tower, and outstanding natural heritage were the base from which to deliver and economic resurgence. The town needed to attract visitors to Youghal as well as a place to live and invest in. In 2020, the Youghal.ie website was launched to showcase everything available in the area for both tourists and residents essentially becoming Youghal's 'digital town'.
This was the first time that a 'joined-up' cohesive approach was taken. A good example of its success is the accommodation booking feature which allowed competitors in the Ironman to find everything in one place. This had benefits for both visitors and accommodation owners with a spin-off €7m to the local economy. With the rollout of the Midleton to Youghal Greenway and the Eco Boardwalk, Youghal has plenty to share online.