Our wellbeing journey – from commitment to accreditation
We are delighted to have earned the The KeepWell Mark, an Ibec initiative.
The first of its kind in Ireland, the KeepWell Mark is an evidence-based wellness initiative and accreditation programme from Ibec, for companies that are focused on making their employees' wellbeing a priority and who are committed to instilling a best practice approach and high standards of support for all.
Over the last number of years we have been working hard to formalise our practices and processes into a comprehensive employee wellness programme. What better way to advance this journey than by signing up to this highly esteemed workplace wellness accreditation.
Getting accredited
Accreditation takes a holistic approach, focusing on eight wellbeing pillars and how they impact our business.
Leadership
Absence Management
Smoke Free
Physical Activity
Health & Safety
Mental Health
Healthy Eating
Intoxicants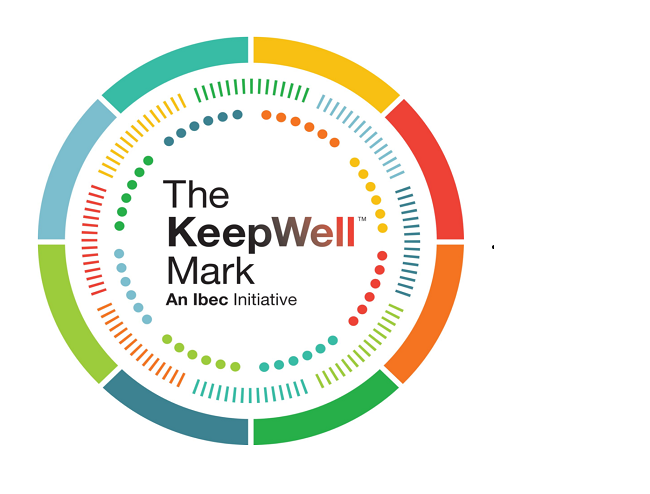 The process required self-reflection as company, self-assessment and evaluation. We were benchmarked against a set of recognised standards across the eight pillars, highlighting where we were doing well and also areas that required more focus and development.
The assessment was extremely comprehensive as expected and included a full review of gathered evidence by Ibec's independent assessor, staff interviews along with focus groups and one-on-one interviews with our Management Team. All of which focussed on personal experiences of health, safety and wellbeing here in .IE.
The KeepWell Mark is recognised as the business standard for health, safety and wellbeing in Ireland and we are proud to add .IE's name to that list.
We have reached a huge milestone on our wellbeing journey. We continue our journey by looking at ways to ensure that a best practice approach is maintained as the minimum standard, through ongoing engagement, consultation and collaboration with our team.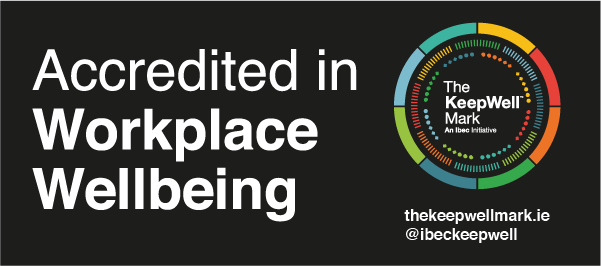 Additional reading
To read about what we do, visit our About page
Melissa Nangle is our Head of HR and Office Manager.