How a jeweller improved their business in a pandemic
Last week, I caught up with Ann Chapman, owner of the wonderful Stonechat Jewellers home of handcrafted, contemporary jewellery to chat about her business and how digital has been a significant contributor to her business success.
Stonechat was founded in 2012 with a retail premises in the Westbury Mall in Dublin. Recently, the retail and jewellery workshop space has doubled in size, which had proven to be a big advantage in terms of social distancing and safe shopping.
Key role of website
The business had a transactional website right from the get-go. Initially, online was a very small part of the business. Now, the website plays a key role in showcasing jewellery pieces, allowing customers browse, see the details and specification of each piece, along with pricing. Ann says 'what happens a lot of the time is that people find all of the relevant information they need and then just come to the shop to complete the purchase'. The online business is mainly within Ireland, but also has customers in the UK and US.  Before Covid-19, people came from all corners of Ireland to visit the shop, but are now moving more to online sales due to restrictions.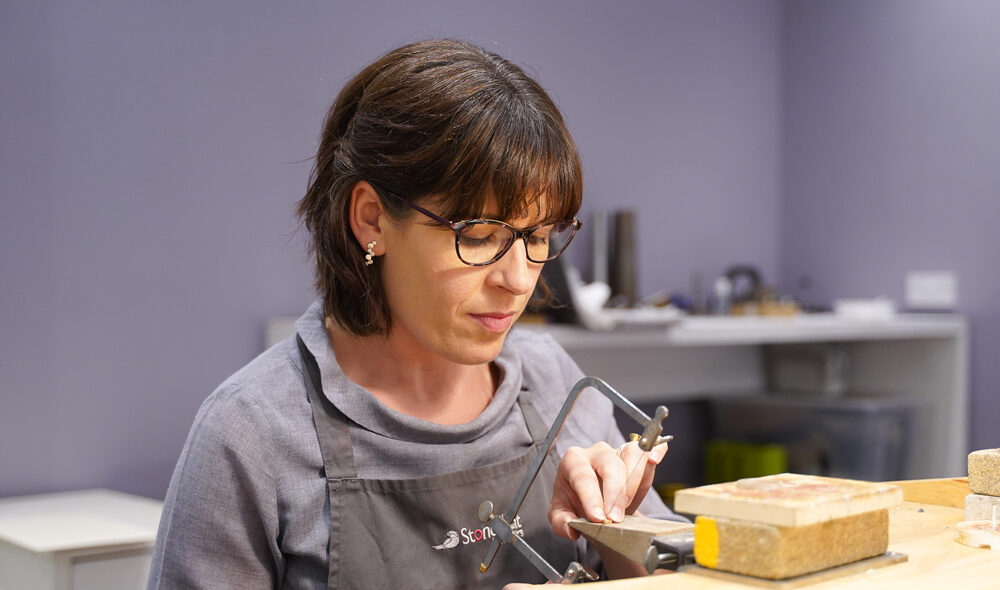 Ann is currently working on her Christmas marketing campaign which will include an integrated approach using print, website, social and newsletters. She's delighted that customers are bringing their Christmas shopping forward and to facilitate that, she's offering extended returns. This means that items purchased now can be returned until the end of January. As her seasonal peak is in the 10 days before Christmas, by offering extended returns, Ann hopes to see a more even spread of sales in November and December.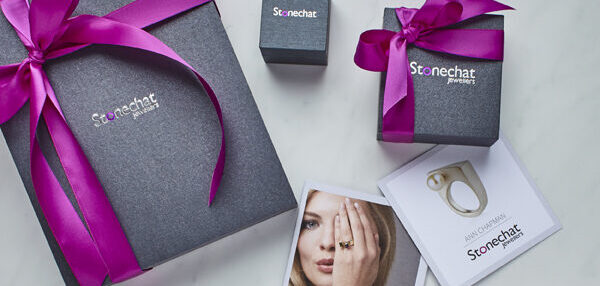 Online investment
Being in business for 8 years is a lifetime in the online world.  I asked Ann what were the things she did well and what she's learnt in that time.  She says that their first website was extremely basic but that they have invested over the years and the current website is the third one they've built. As they gained more experience, Ann knew that the website had to offer things like ring sizes, chain sizes, gift wrapping, and other features to entice the customer to complete the sale.
While continuing to improve the website, there reached a point where a new site was needed. Ann took elements of the site that worked well and then did a lot of research to see what competitors were doing.  She looked to big international brands as a benchmark, looking further afield to see what people were doing. One of the benefits of online is that small players, SMEs, can leapfrog from a relatively basic offering to a much more enticing and sophisticated offering by emulating what the big brands are doing.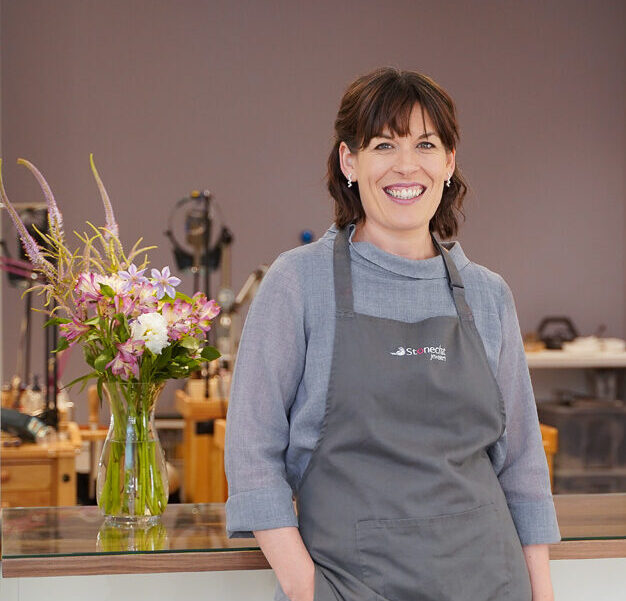 Ann sees continuous investment in her online presence as a vital part of her business. They are always working on digital marketing – it's part of the daily work of the business and a core part of the marketing mix. The digital marketing plan includes blogs, newsletters, new content for the website, online advertising and improving the functionality of the site. She can see how some retailers might push online to one side when the phone is ringing and customers are walking through the door, but it's vital to keep online at the top of the to-do list.
Talking about the resources it takes to manage the online aspect of her business, Ann said they use an external web developer who does most of the technical work. Most of the staff are able to upload products to the website – it's part of their normal work.  She has recently hired a digital marketing manager who works three days a week.
Promotion
Ann says that she had very limited digital skills when she started out in 2012 but has learnt a lot 'on the job' by trial and error. Most staff came to the job with some digital skills and they are also offered training to keeping honing their skills.
The marketing approach is a mix of online and offline. Given her product range, Ann advertises in magazines such as the Irish Times weekend magazine and the Gloss. She says this type of advertising drives customers to check out her website which builds confidence and reassurance.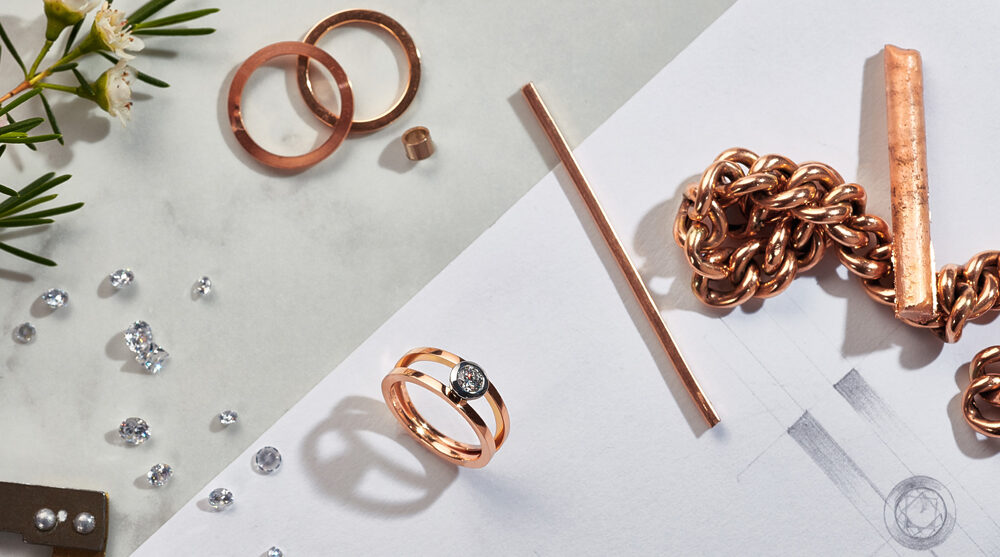 I don't think the print advertising would work as well if I didn't have the website for customers to check out.  I also don't think we'd get the online sales without the printed advertising. It's all part of a complete package.
Omni-channel
I asked Ann about the percentage of business she gets from her website. She responded that for her business, this is a really tricky question to answer because so much business comes via the website but isn't completed on the website. Someone checking out a €5k ring on the website will want to go into the shop to complete the purchase. They also do a lot of phone sales where a customer is on the website but they just need that last reassurance of talking to a staff member before purchasing. Customers say 'while I have you on the phone can I just order it now', but they wouldn't have made the call without the website being present.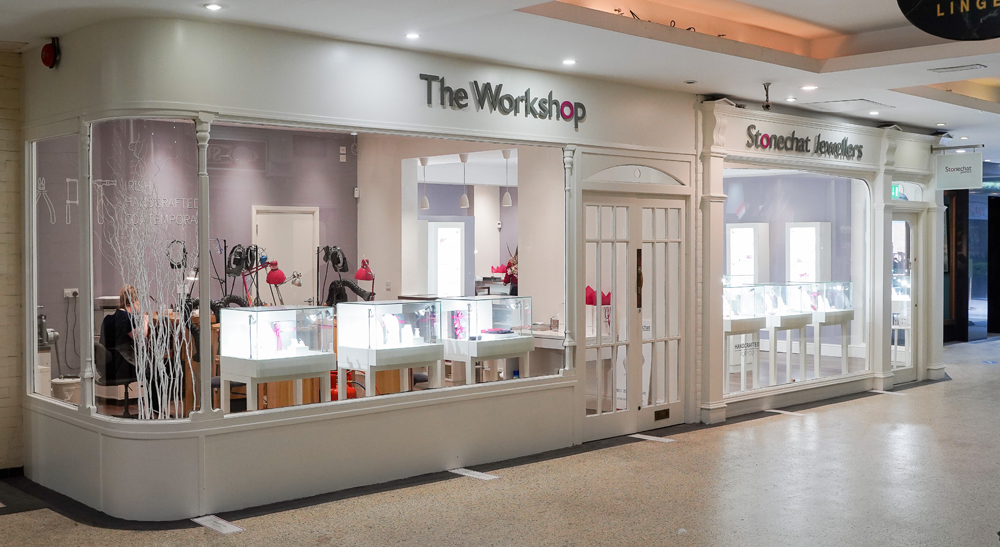 Because the website is a crucial part of their marketing mix, Ann intends to continue to invest in it, particularly during Covid-19.  Her plan in the next few weeks is to do a photoshoot with model shots and videos of models wearing the pieces. For selling online, people need to able to see how it looks on, to see scale, how it sits. A major upgrade to the website is planned for New Year, or possibly a complete replacement, because the functionality of websites is improving so much this may be a better option. Although this would be a big investment, Ann is confident that it will deliver for the business.
Ann spoke about the importance of .ie for her business. She says
'we're all the time shouting about the fact that we're Irish and when I'm shopping as customer myself, I always check to see if it's a .ie website'.
One consequence of Covid-19 has been the huge interest in supporting Irish businesses and keeping money in the Irish economy.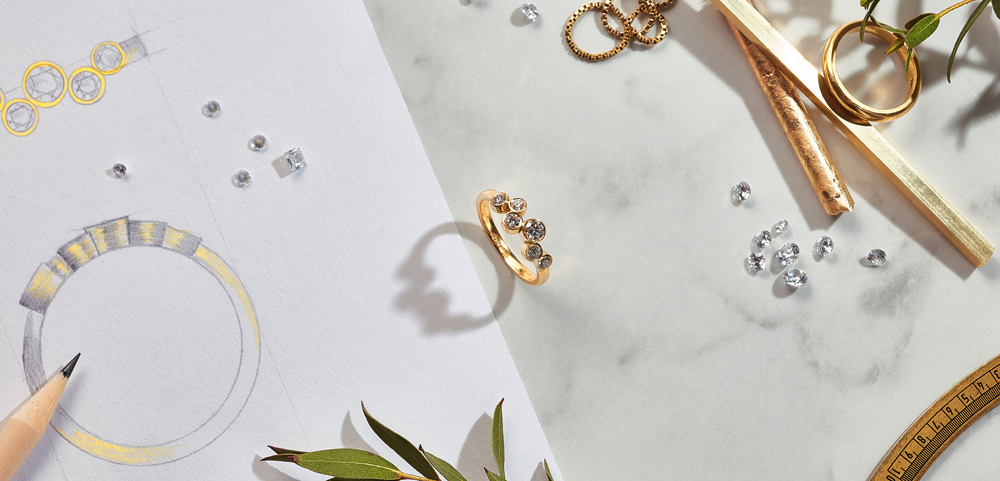 Ann's top tips for SMEs
Invest, don't try create a website yourself or think you can do it on a shoestring. What you put in is what you'll get back.
I'm a big believer in spending to market your business.
Make important information as easy to find as possible. Display pricing clearly.
The aesthetic of a brand is very important especially for a jewellery business.
Keep it straightforward and clear – cut out all the complication and noise. Keep it pared back and keep asking 'does that really need to be on the website'.
Read more SME online success stories
Additional Resources:  SME Evolve, practical insights and business supports that enable you to continue thriving online
Oonagh McCutcheon is our Corporate Communications Manager and National Director of our .IE Digital Town Programme.