How one hardware store benefited from Covid-19
Skerries Hardware & Pet Centre is a family-owned business in north County Dublin. Set up 25 years ago, it employs 4 full time and 1 part time staff. In 2018, Liz McKenna joined the company to work on their digital/online presence as well as taking on admin and finance responsibilities.
We chatted to Liz about their online journey and how being prepared served them well when the Covid-19 pandemic hit.
Online investment pays off
She tells us that 2020 has been a very challenging year for their business, as it has been for many others.  However, the fact that they had invested in their online presence before the pandemic meant that they were well-positioned to continue to serve their customers.  Even before the full lockdown happened, online orders increased as customers were unwilling to go into shops.  As one of the few shops with a website in Skerries, their business continued with a significant spike in online sales, while at the same time, the town largely shut down due to a lack of online.  Covid-19 has been the tipping point for many other businesses to start investing in websites as a point of sale.
Luckily for Skerries Hardware, the fact that they had a website in place with all the glitches ironed out, meant that they were able to capitalise on increased demand for DIY products during the lockdown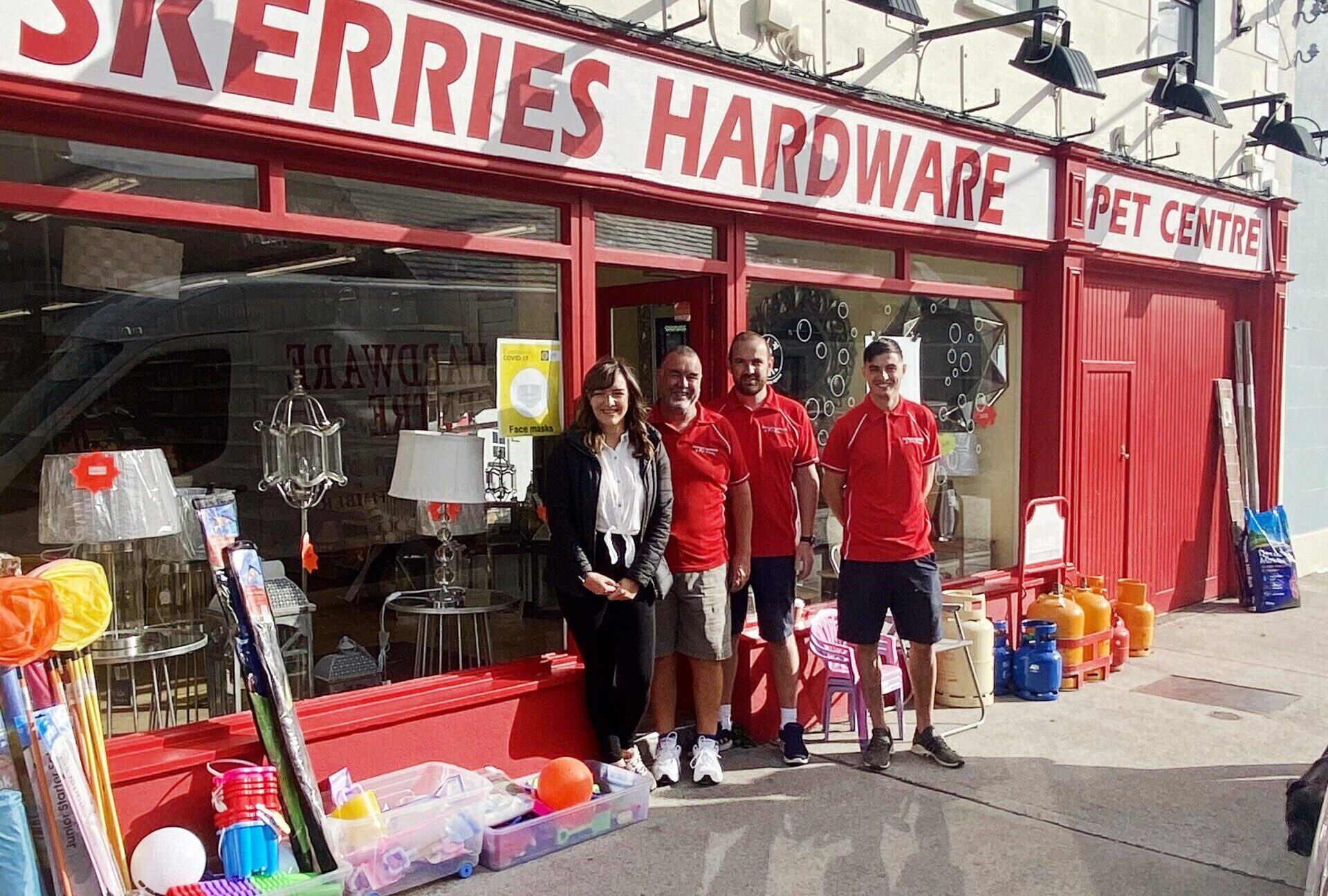 Liz commented that they had a lot of support from the local community and shopping local was a huge benefit for them.  She keeps the website updated with fresh content, spending some portion of every day working on the website.  All work on the site is done in-house by Liz, who continues to make small changes and improvements on an on-going basis.
Website sales increase
Facebook and Instagram have been invaluable in creating a loyal network of followers and in building a local audience.  Liz posts about new items available, and if certain things are sold out, she posts about that and lets her followers know when the item will be back in stock. Social is important to drive traffic online and in-store.
Liz revealed that website sales now account for 30% of their overall business, from a standing start in 2018.  She believes that consumer behaviour has changed and people realise that it is just as quick to order something online as it is to pop into the shop.  They experienced a big demand for click-and-collect during lockdown when many people focussed on home improvements and DIY projects.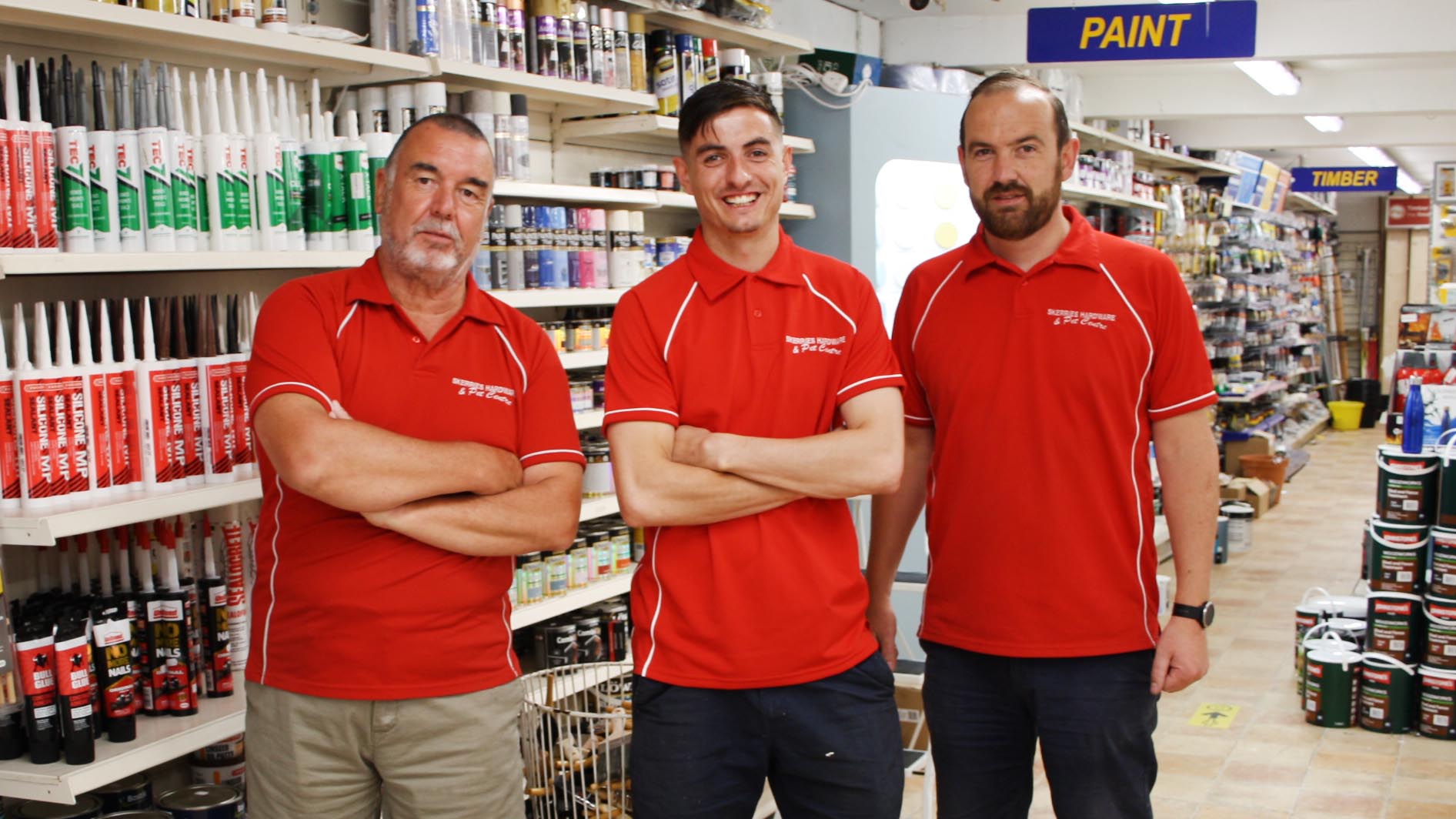 Looking ahead to the end of the year and the very important sales period around Christmas, Liz predicts that queues and social distancing will result in people wanting to shop online, and for Skerries Hardware, they are expecting a lot of interest in their giftware products. Having both in-store and online offerings allows them to facilitate their customers' shopping preferences. I asked Liz how she got started.  She had a website health check which produced a detailed report of all the aspects that needed to be improved.  She was able to do these on a phased basis – for example installing a sitemap, an About page and Privacy Policy.  As each improvement was implemented, the website performed better and better, which was just the encouragement she needed to keep on going.
She values her .ie domain – she says '.ie is Irish and we wanted to be seen as a local Irish business'.
Future improvements
Skerries Hardware has big plans over the next few months. They plan to integrate the POS system with the website (EPOS) which will ensure that items for sale on the website are in stock and available to purchase.  Having this in place will lead to a better customer experience and avoid having to give refund for items not in stock.  They are looking at implementing an automated order fulfilment process.  The current manual system works for the moment, but there are a lot of efficiencies, time and cost saving by having an automated system.
Because some businesses are concerned about returns, I asked Liz about her experience.  She reported very low levels of returns, which is possibly due to the business sector they are in, but it's also influenced by accurate order fulfilment in the first instance.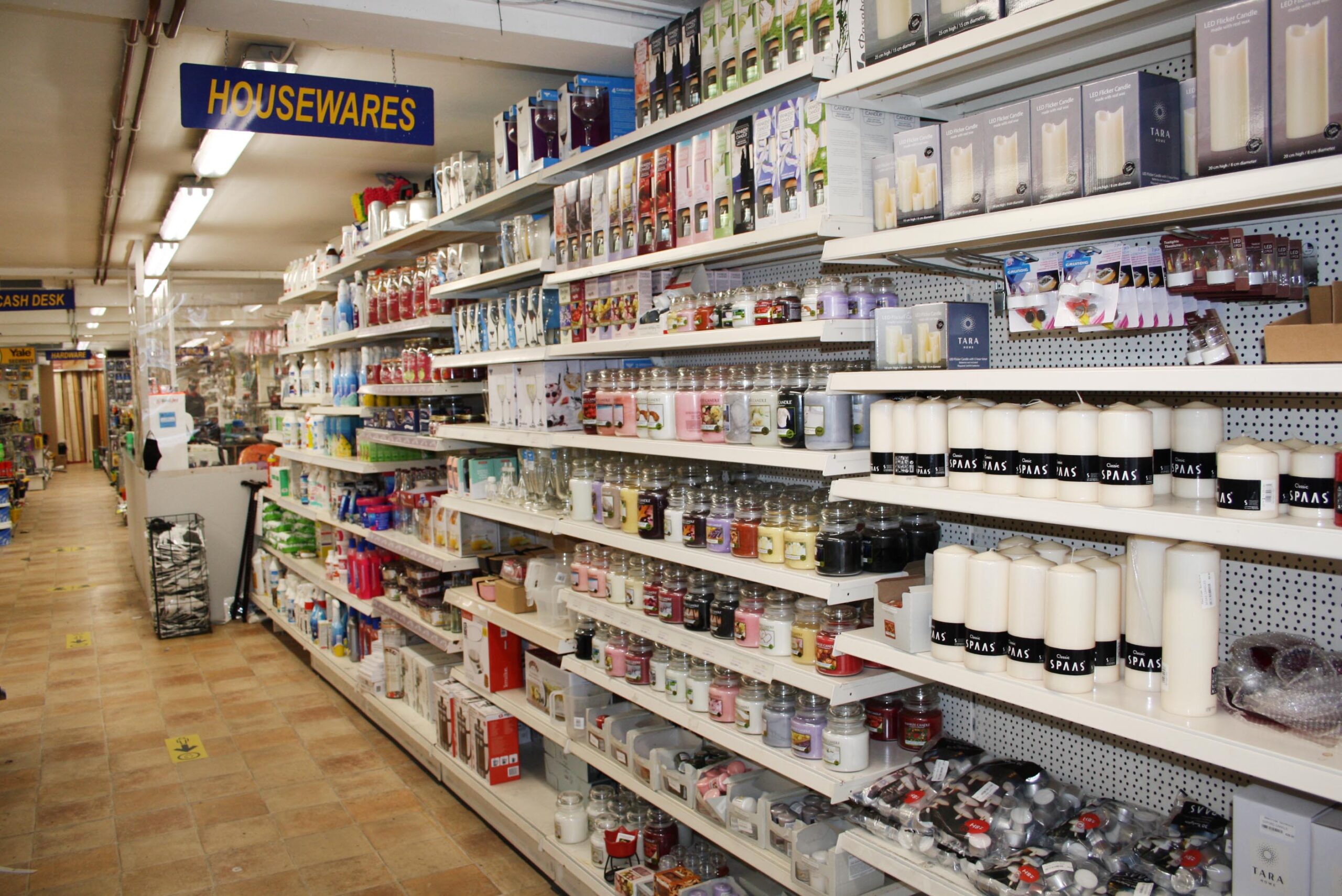 Top tips
As a small, local business, Liz is a firm believer in shopping local and supporting local. Liz's top tips for making online work:
Update the website content every day even if the changes are small – every update is a step towards success.
Learn how to update the website in-house and don't rely on a third party.
Offering full e-commerce and click & collect is good for customers and will build the online part of your business quickly.
Read more SME online success stories
Additional resources: Check out our e-books which are useful in helping SMEs with their online presence.
Oonagh McCutcheon is our Corporate Communications Manager and National Director of our .IE Digital Town Programme.