Why a website is essential for business growth
Sneaker Cleaner first crossed my radar when I spotted an article about them in the Irish Times. I was intrigued by the story of this business, which was set up by Kevin Owens, a Belvedere College student when he was in transition year.
Starting out
I had a virtual coffee with Kevin to hear more about his story. He told me that he was looking for a summer job when he was in 3rd year at school and it was not easy to find one at that age. After some online research, Kevin spotted an opportunity to start a shoe cleaning business. He says "in school, I was surrounded by lads that were paying €100 and €250 for their runners. These were their everyday runners – the cost for runners has completely gone crazy."
Kevin researched how to do the shoe cleaning by looking at YouTube videos. He asked one of his best mates for a pair of his shoes to practice on. The friend thought he was a bit crazy asking for his shoes to clean them up.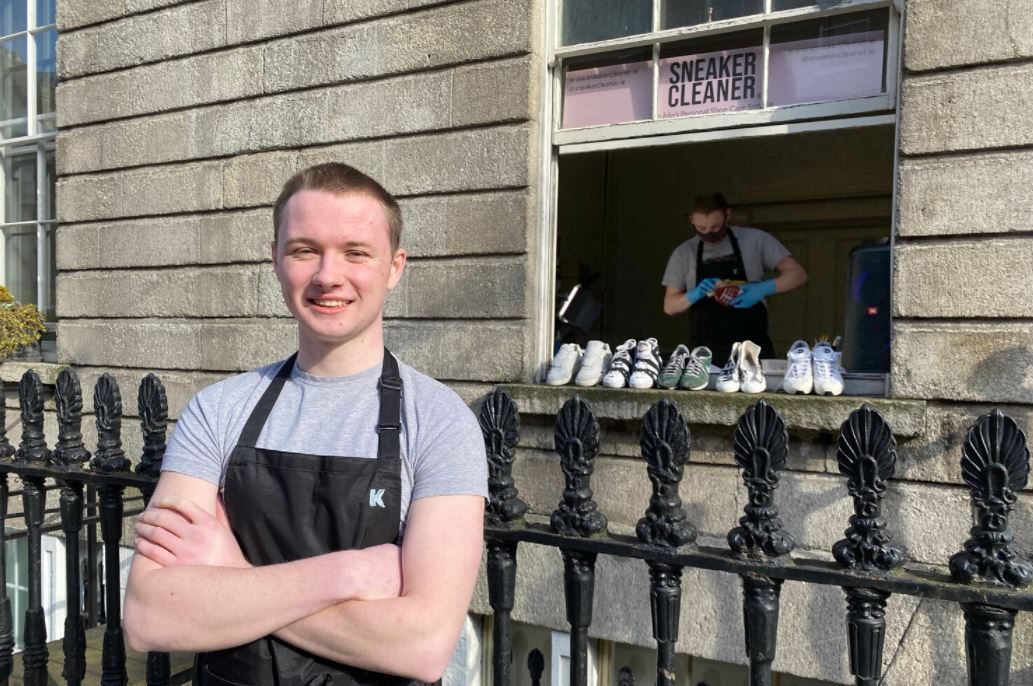 Starting off, Kevin set up an Instagram page which he grew through promotions on the platform and also through Instagram influencers. A lot of people backed him because he was quite young starting out. Kevin says "I was in 5th and 6th year and they were backing me 100% because I was quite young starting a business when I was still in school."
A website is essential to grow
How the business worked was that he would message people on Instagram and meet them at the top of Grafton Street to collect the shoes. Naturally, this was a bit time-consuming so Kevin decided that having all bookings going through a website would be much easier and more efficient. This allows him to check the website for orders and he knows what is lined up for the next few days. Customers then drop off the shoes on the appointed day and Kevin gets to work.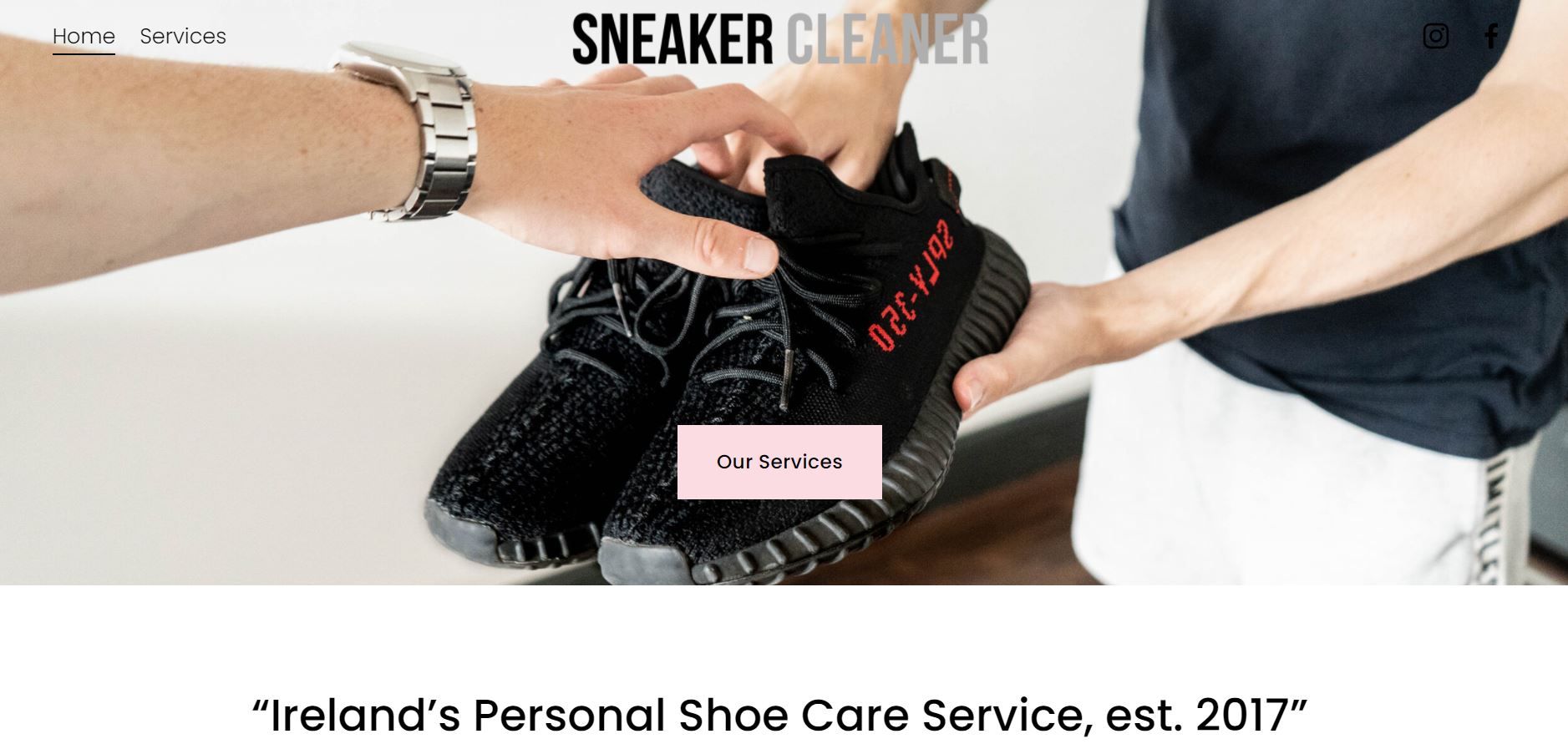 Having a sales pipeline building up through the website is invaluable. Once the shoes have been cleaned, he sends a short video to the customer. If additional work is needed, for example, painting damaged areas, it is charged as an extra service. But Kevin is always keen to reassure customers that the work he does is top class and video is a great way of demonstrating that.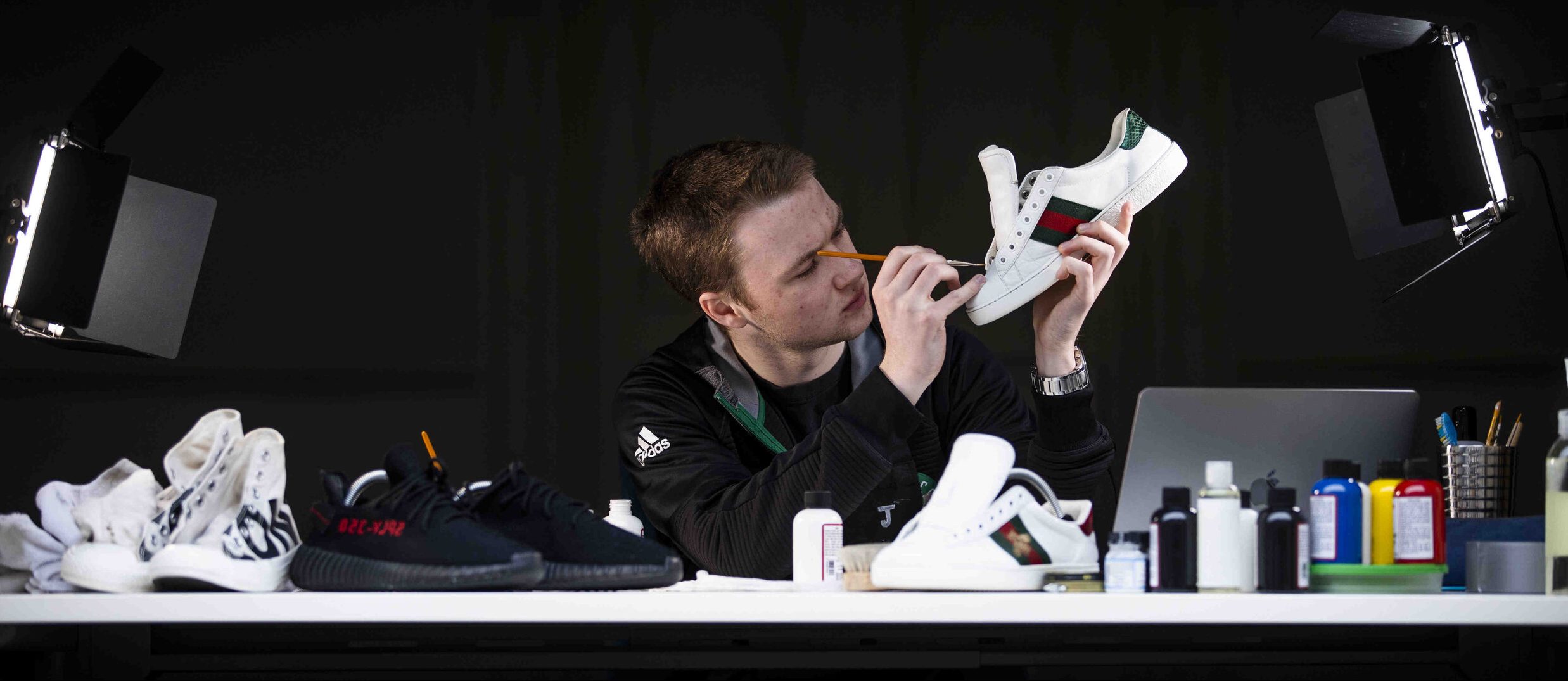 The Sneaker Cleaner website is very clean and uncluttered. Kevin says that as a student of visual communications at Technological University Dublin, he put a lot of effort into the design and user experience. He built the website himself on Squarespace and bought the .ie domain through one of our accredited .ie Registrars – Register365. It's not possible to buy a .ie domain directly from Squarespace (missed opportunity, Squarespace!). While the Squarespace website is fine for now, Kevin says that there are some limitations with it, for example not being able to customise forms or create a 'related products' feature which can be frustrating. He plans to avail of the Local Enterprise Trading Online Voucher and build a website on a platform like WordPress.
Online promotion
Business in Dublin is going very well. To promote the business, there is a marketing intern whose job is to create 36 blogs per quarter which is very good for SEO. His Google My Business page had 12,000 views over a 30 day period, which is excellent. Kevin also runs ads on Facebook and Instagram. He uses Buffer for scheduling Instagram posts and points out that consistent and regular posting are key ways of keeping the business front of mind with potential customers.
After talking to Kevin, I'd say watch this space. He is full of ideas on how to develop and expand the business. His entrepreneurial flair at such a young age marks him out as one to watch for the future.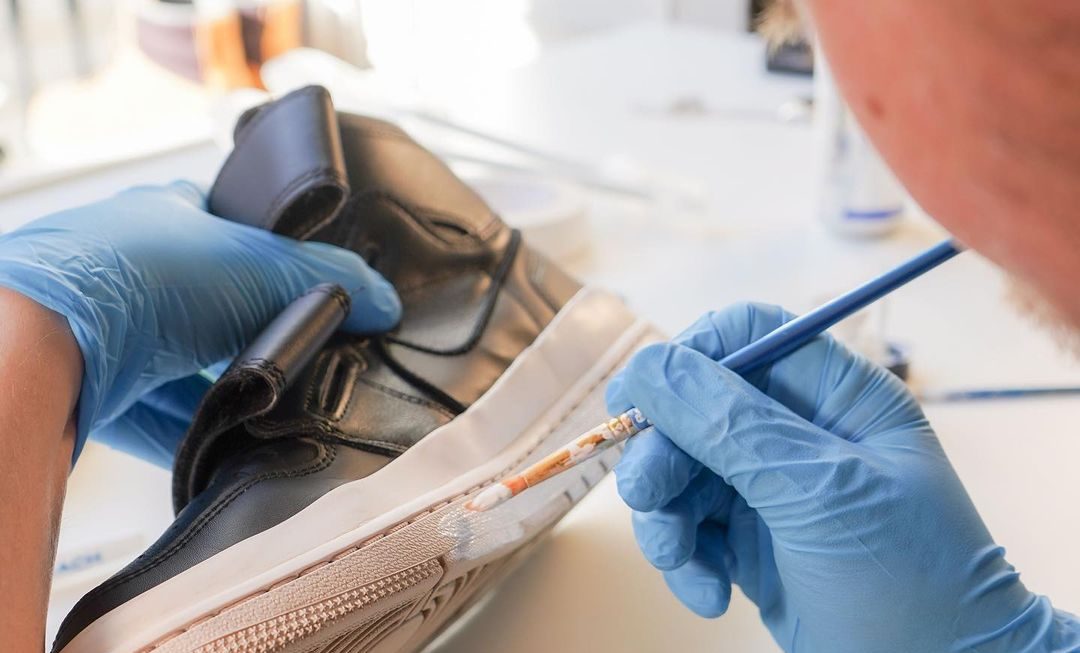 Kevin's top tips
Visual design is critical – make sure your website reflects your business. As a shoe cleaning company it is vital that the website looks clean and crisp.
Consistent promotion – post useful content regularly on your social media platforms to keep the business front of mind with potential customers.
Automation – use automated tools for things like order tracking as this will save time and ensure that the customer has a good experience.
Get your .ie domain – Irish customers associate .ie with an Irish business and it's important to show that you're local.
Read more SME online success stories
Additional Resources: SME Start and  SME Evolve, practical insights and business supports that enable you to thrive online.
Oonagh McCutcheon is our Corporate Communications Manager and National Director of our .IE Digital Town Programme.