How digital investment increased online sales for a pharmacy
McGorisks Pharmacy was established back in 1969 by the late Sean McGorisk. The business has grown over the years with 6 locations across the midlands. Each store is strategically located to offer a variety of services that fit in with its location. McGorisks focus on keeping ahead of the competition by introducing innovative products and new services.
We caught up with Philip McGorisk to chat about how important their e-commerce website was to their business during Covid-19. Also, Philip outlines how investment in the website was essential in order to grow and compete.
E-commerce growth opportunity
McGorisks set up a basic website over 10 years ago and kept content fresh and relevant. In 2017, they could see that e-commerce was increasingly important and saw an opportunity to build and grow their brand online. They decided to build a new e-commerce website and availed of the Trading Online Voucher through their Local Enterprise Office to help with the cost. Revenue was relatively small starting off and they managed the website in-house with minimal staff and resources. As pharmacies are traditional bricks and mortar businesses, they did not invest too much capital or time into the venture.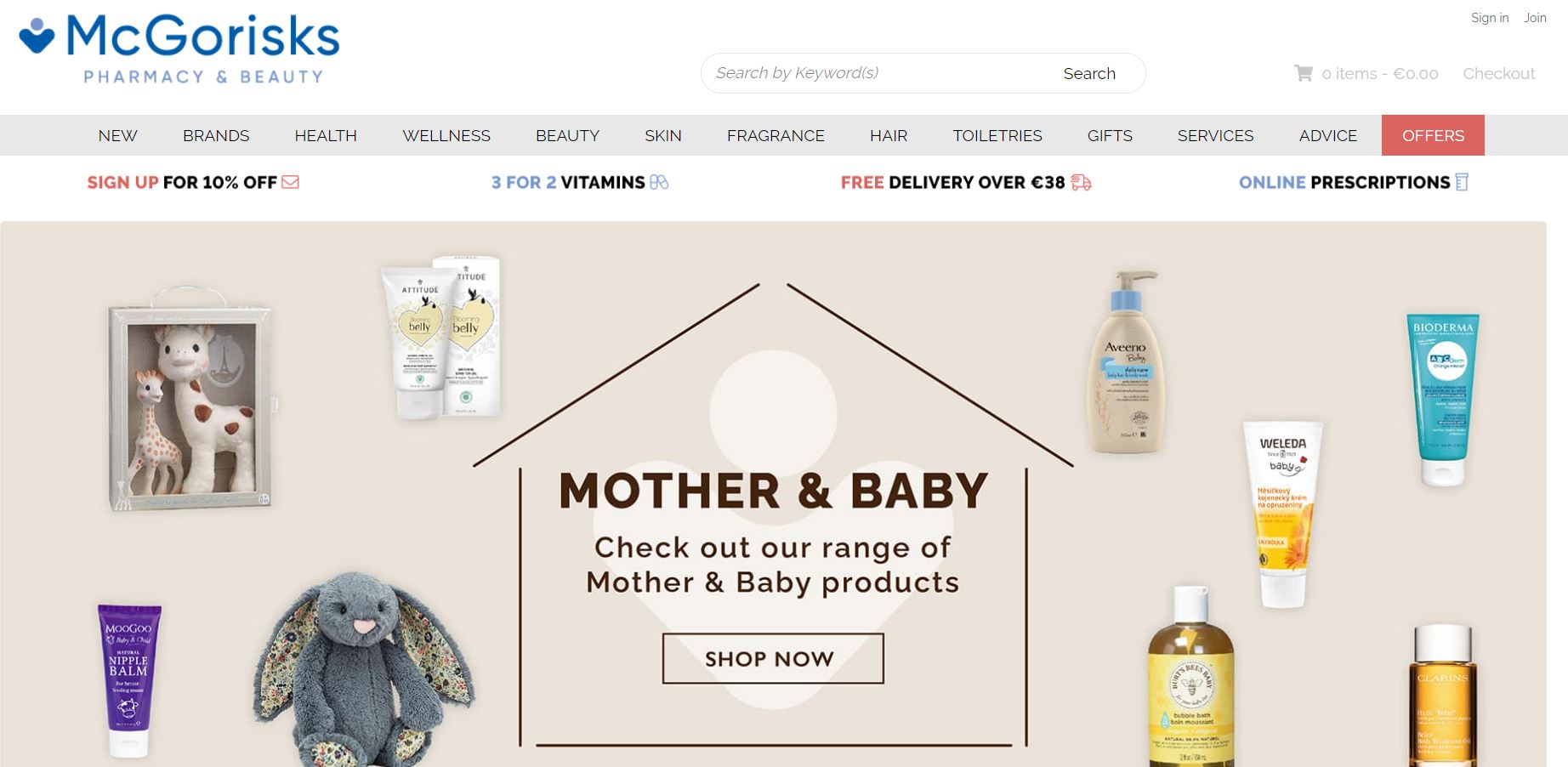 However, this changed dramatically when the pandemic started in March 2020. Fortunately, as soon as lockdown started, they were ready to offer their services online, through the fully functional e-commerce platform and logistics solution to meet demand.
Digital investment is essential
A few weeks into the pandemic McGorisks could see the untapped potential in online and set up a team to focus on the website. They realised that it needed more professional input and investment to enable it to grow and compete. In May 2020, they successfully received a significant grant from Enterprise Ireland and with this grant they engaged a new company that had its own platform.  They were able to integrate their EPOS (Electronic Point of Sale) and logistics into the website to improve efficiencies in management and dispatch of stock. Philip said that having a professional partner to support their website was a significant factor in driving traffic to their site and scaling for growth.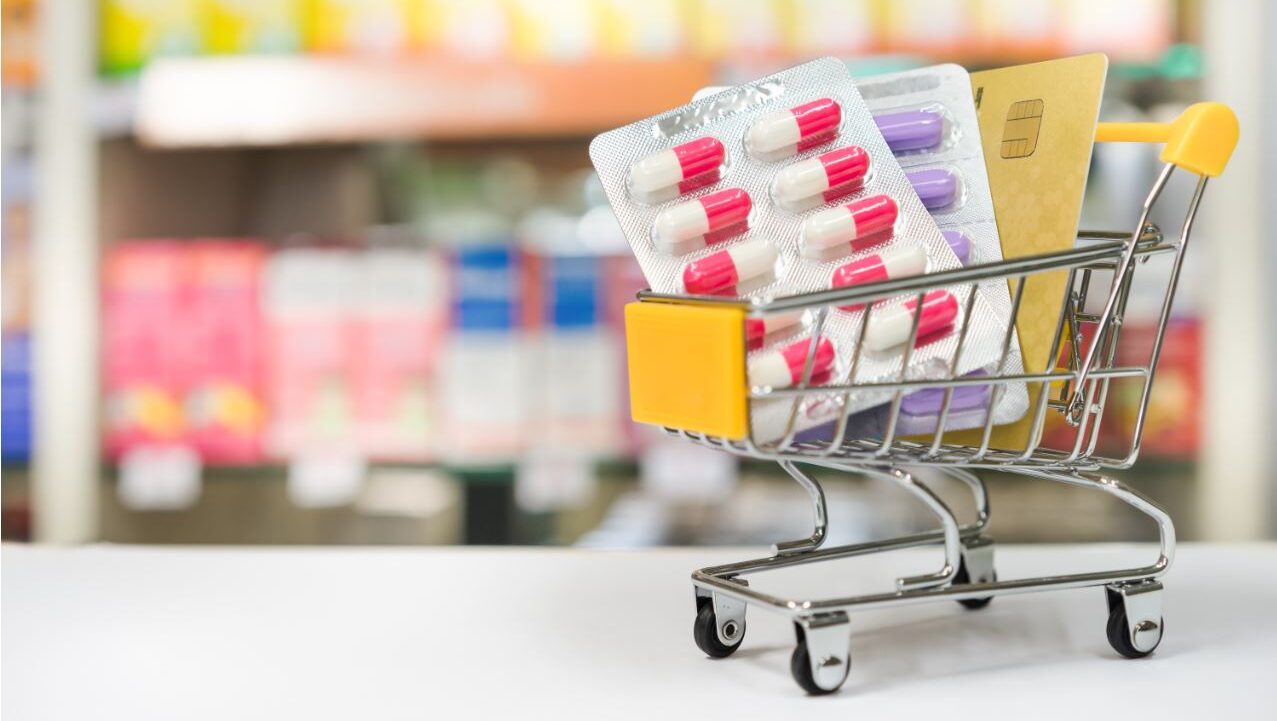 McGorisks Pharmacy offer over 5,000 products online along with other services, such as:
Prescription ordering
Customer service chatbot
Pharmacist messaging and medical queries
Appointment bookings, for example flu vaccination and upcoming Covid-19 vaccine
Capture of medical information and consent forms, which can be completed online before patients come in for appointments
Growth in online sales
The e-commerce enabled website provided an additional income stream for the business. They have a strong social media presence and use it as one of the main drivers of traffic to the website. They have also developed relationships with influencers and work with people who have the same long term vision.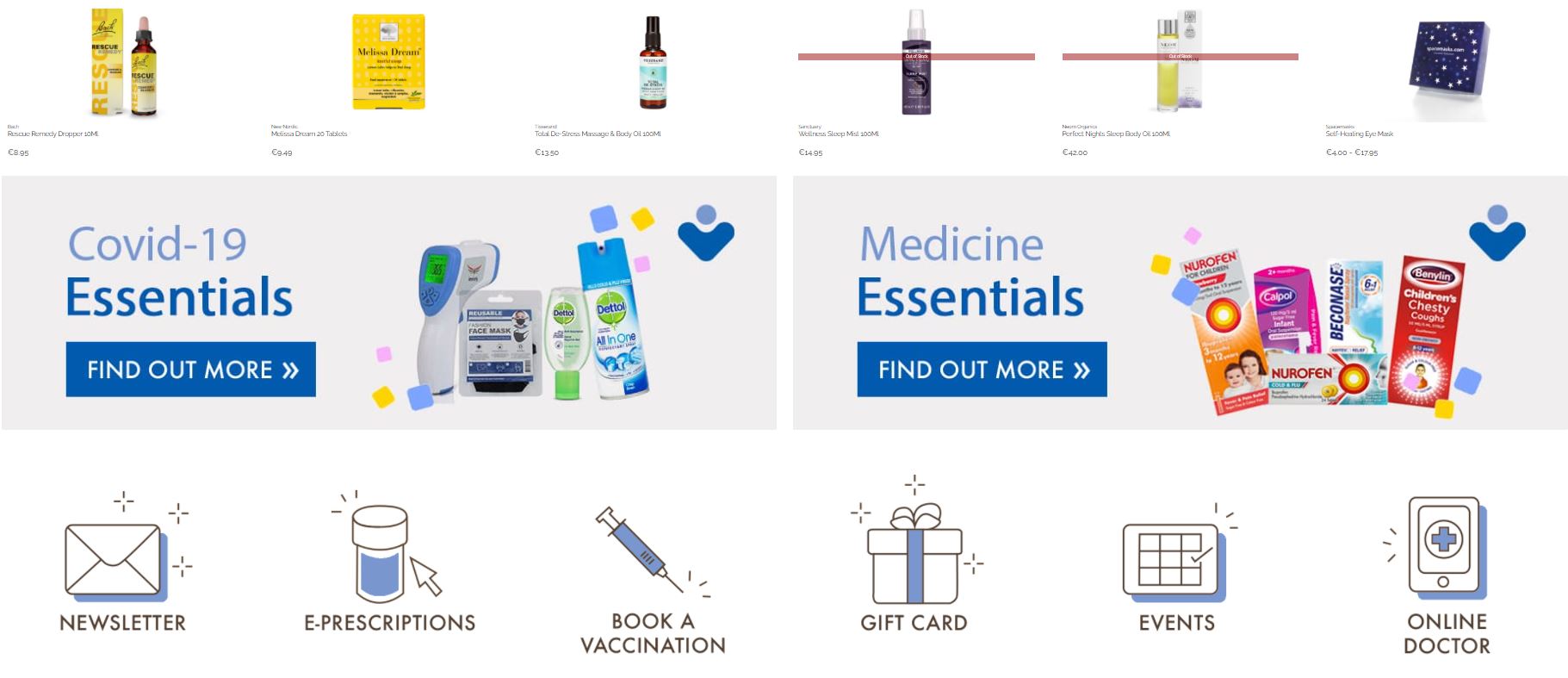 "In terms of growth, pre-pandemic we would have shipped approximately 10 parcels per week, now we are shipping almost 10 parcels per hour."
McGorisks Pharmacy's online business has created 6 full-time jobs and they plan to continue their growth. They feel an e-commerce website is particularly important as it improves their brand visibility and sits alongside their physical store. They will continue to work hard at improving their website visibility and customer experience.
"We hope that when lockdown is over, all the customers from afar will continue to shop with us online."
Benefits of a having a .ie website
Their initial website was mcgoriskspharmacy.com. Philip said they could see the benefit of a trusted .ie domain name and registered mcgorisks.ie. The original .com website now re-directs to mcgorisks.ie.
"Having a trusted .ie website gives the customer confidence when shopping with us."
They also felt it was an important factor in their website sales growth where customers wanted to shop on an Irish website.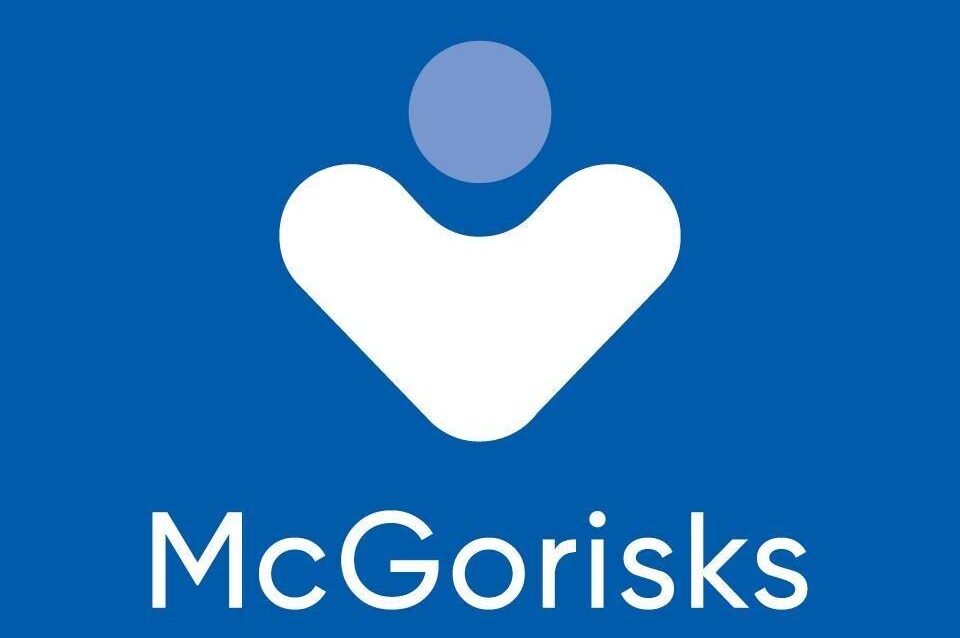 Future plans
As Philip mentioned above, they plan to continue their growth. Future plans for the business include:
Online booking system for Covid-19 vaccine
Interactive portal for prescription ordering
Improve website ranking on Google
Improve customer experience through new brands and rewards programme
Top tips from McGorisks Pharmacy for online success
Have a suitably qualified person to manage and market the website
Keep the website fresh and up-to-date
Understand how to leverage social media
Plan your campaigns, measure the return on investment and see what works
Set some KPI's relevant to your online business, for example packing, productivity, online margin. Review the process and always look to improve
Set up a .ie domain to improve your visibility
Read more SME online success stories
Additional Resources: SME Start and  SME Evolve, practical insights and business supports that enable you to thrive online.
Oonagh McCutcheon is our Corporate Communications Manager and National Director of our .IE Digital Town Programme.